I have prepared a drawing lesson for a very cute cartoon character. With this easy step-by-step guide, you will learn how to draw Simba.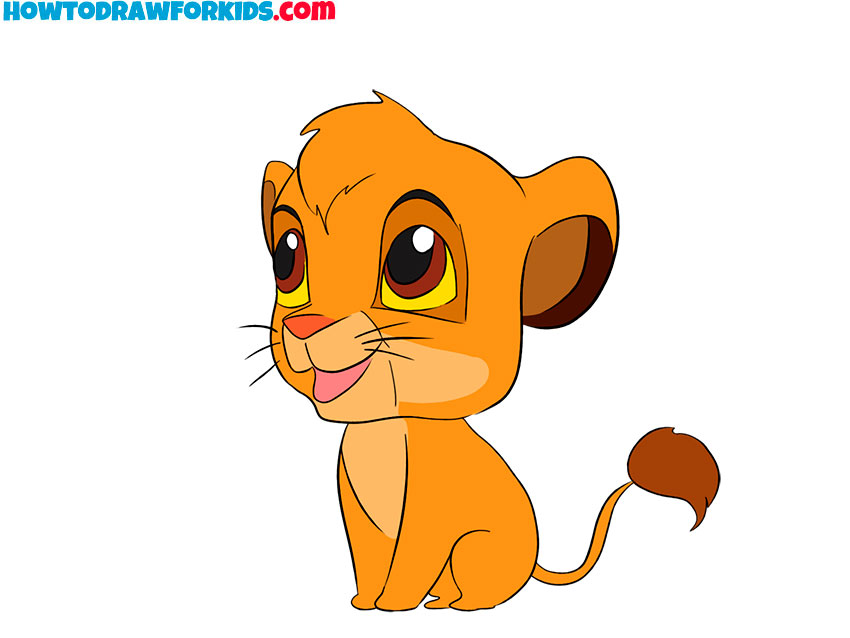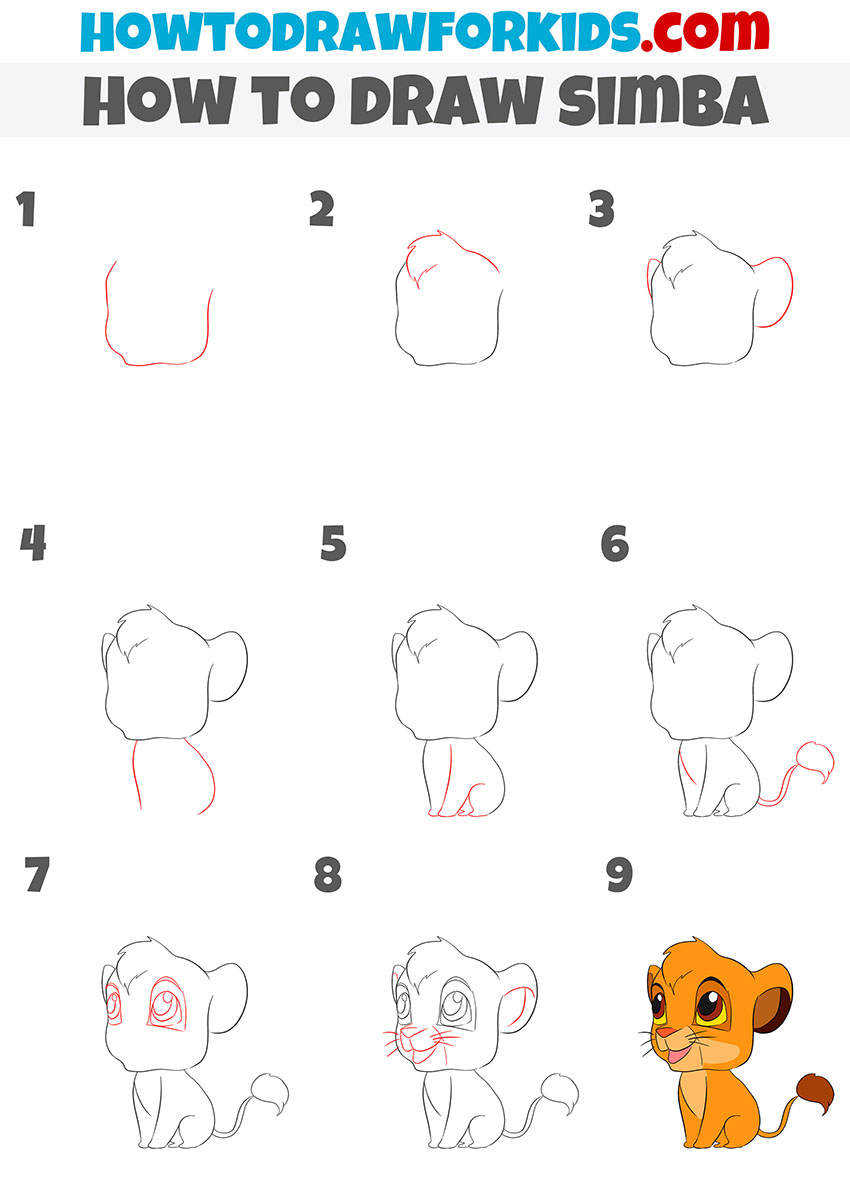 In this tutorial, I would like to tell and show you how to draw Simba. I promise you that you will have a great time drawing this cute character. Don't worry if you are still an aspiring artist with no experience. This tutorial is specially designed for beginners and kids.
Surely you know about a character like Simba. This is the main character of the Disney cartoon "The Lion King". Simba is the son of the Lion King Mufasa and Queen Sarabi. In the cartoon, Simba finds himself in a sad, but at the same time very interesting story with a happy ending.
If you have not watched this cartoon yet, then you can draw Simba, and then get to know this character better by watching "The Lion King". Now prepare the materials you need to draw and get to work.
Materials
Pencil
Paper
Eraser
Coloring supplies
Time needed: 25 minutes
How to Draw Simba
Draw the outline of the lion's head.

Note that Simba's head looks larger than his torso. Draw this using a curved line.

Add the outline of the hair.

Depict the slightly tousled crest on the character's forehead.

Sketch out Simba's ears.

Draw them on either side of the lion's head. One ear is almost covered by the head.

Depict the outline of the torso.

Draw this using two curved lines below the character's head.

Draw the outline of Simba's paws.

Sketch out the front legs straight using curved lines, and draw the hind legs bent.

Add the tail and chest lines.

Draw the lion's chest in a curved line and add the thin tail with the fluffy tassel at the end.

Sketch out the eyes.

Depict Simba's eyes are large, wide-open, and looking upward using curved lines.

Add details.

Sketch out the rest of the face and the inside of the ear.

Color the drawing.

Use orange, beige, yellow, shades of brown, black, and pink.
I think you managed to draw a very cute Simba. If you have any questions while doing this work, be sure to ask them in the comments. Also, don't forget to share your feedback on this tutorial. Subscribe to us on social networks and share with your friends these step-by-step drawing lessons. You can now download a PDF file with a short version of this tutorial that I have prepared for you.