In this tutorial, you will learn how to draw like a speaker in just nine very easy steps with helpful tips.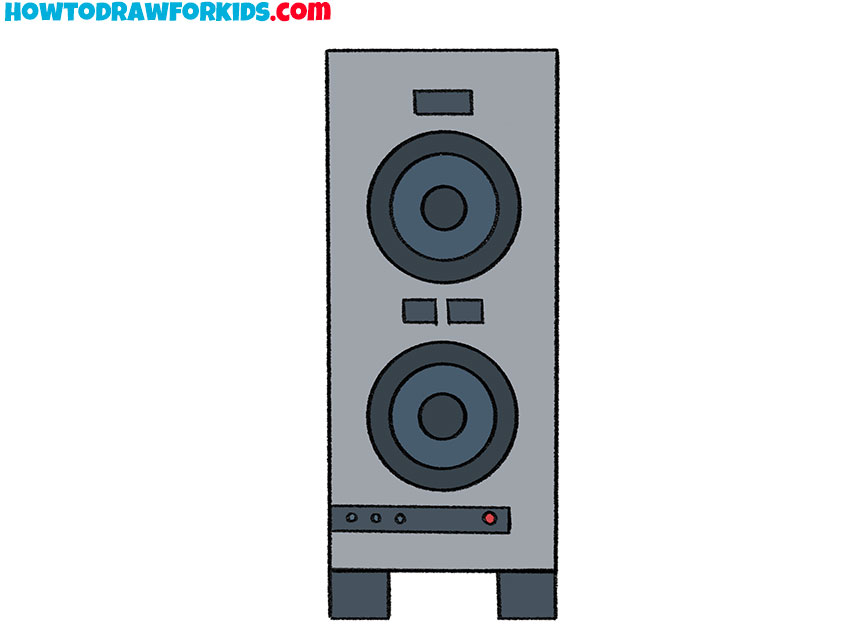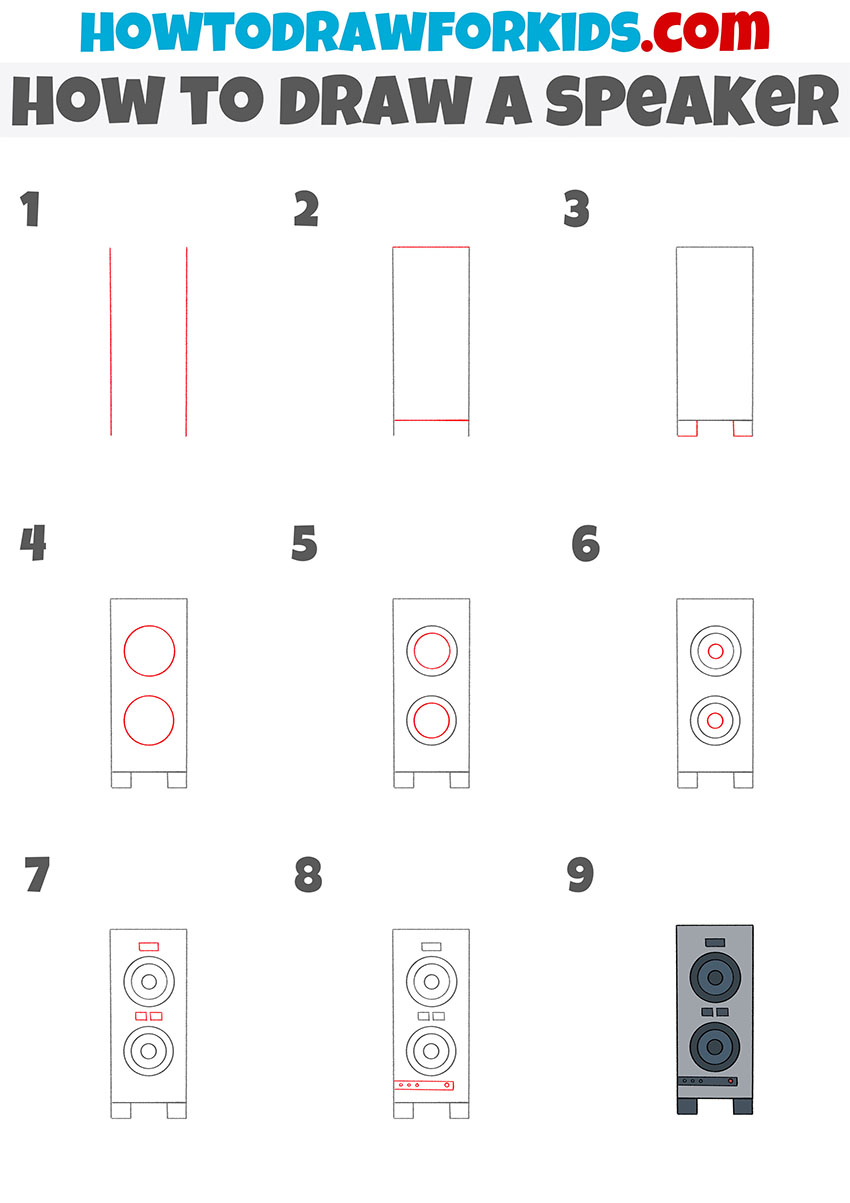 In this tutorial, I will show you in detail how to draw a speaker. Thanks to simple instructions, you will quickly master the drawing of this acoustic device.
Here is an easy way how to draw a speaker step by step. This is an electrical installation that allows you to loudly reproduce speech, music, and other sounds. The speaker is commonly used at concerts and other public events.
Speaker configuration and power may vary. This picture shows a powerful speaker that has a rectangular shape. Here you see two round radiating speakers and a control panel.
This lesson will require your ability to make simple geometric shapes – a rectangle and circles. I think that you can easily cope with this task, even if you are a beginner. Take your time and try to carefully draw all the lines to get an excellent result.
Materials
Pencil
Paper
Eraser
Coloring supplies
Time needed: 30 minutes
How to Draw a Speaker
Draw the sides.

Depict two straight vertical lines.

Add the top and bottom outline.

At this stage, draw two horizontal lines.

Sketch out the legs.

At the bottom, depict two small rectangular legs.

Depict two speakers.

To do this, draw two even identical circles.

Add the inside of the speakers.

To do this, you need to draw two small circles.

Draw the center of the speaker.

Depict a small circle in the center of each speaker.

Add details.

Draw small rectangles.

Sketch out the control panel.

Depict a long rectangle and add the buttons.

Color the speaker.

You will need several shades of gray.
Speaker ready! I hope that you were diligent at every stage of drawing and that you got a great drawing. If you liked this step-by-step guide, then leave a little feedback in the comments and at the same time suggest your ideas for the following drawings. When compiling new interesting lessons, I will definitely take into account your wishes.
At the end of the lesson, I suggest you download a short version of the lesson in PDF format. Thus, you can use the file at any time and repeat the lesson if necessary.