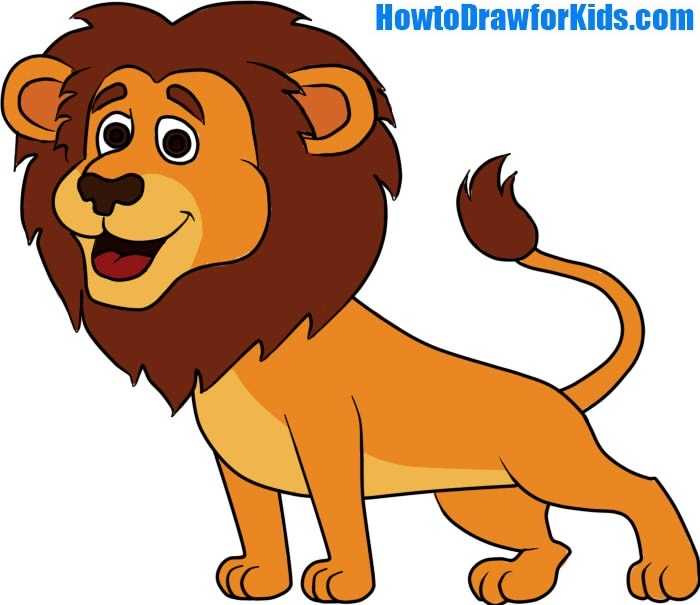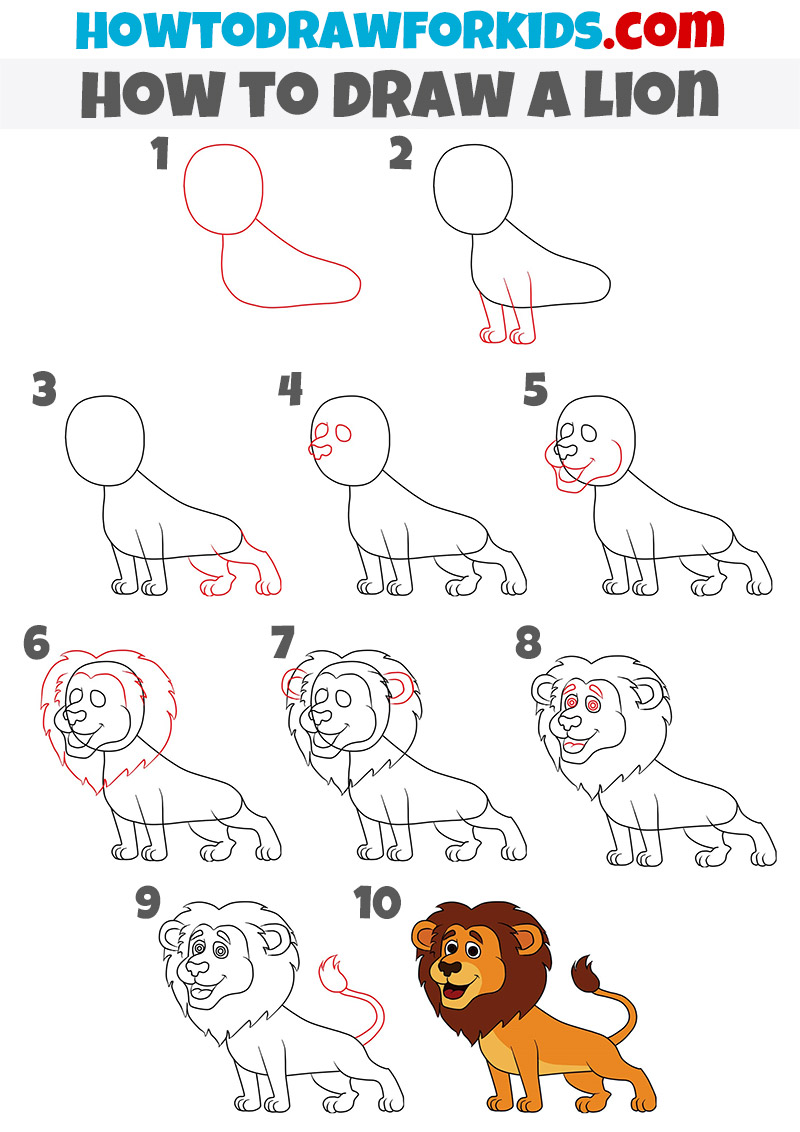 Hello dear novice artists, and welcome to HowtoDrawforKids and a new drawing guide about how to draw a lion for kids.
This elementary instruction will be divided into ten steps in which very simple lines will be applied.
Step 1
Use a circle to depict the head. Below the head sketch out the torso of our lion.
Step 2
Using simple lines draw out the front paws of our lion, as in my example.
Step 3
Depicture the rear legs in the same way that we drew the front paws in the second step.
Step 4
With the help of ovals draw out eyes and nose on the head.
Step 5
Continue adding details to the head and depict the mouth (that very similar to the mouth of a Cat).
Step 6
Using jagged lines draw out the magnificent mane of our lion.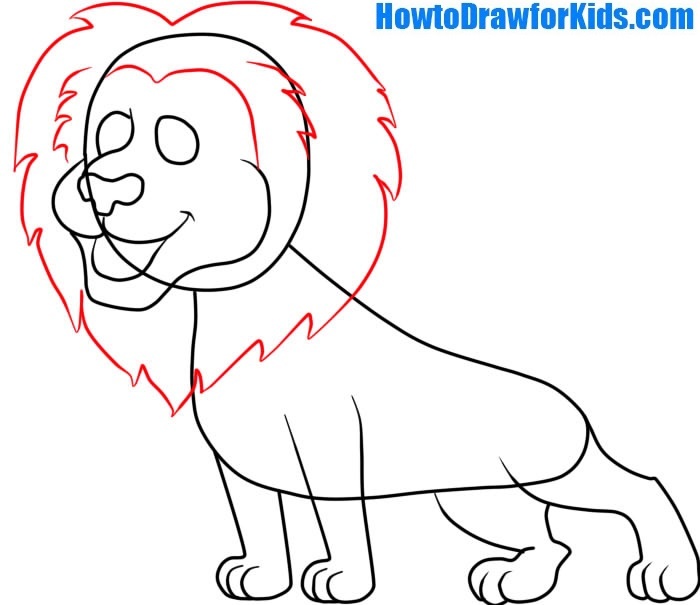 Step 7
On each side of the head draw out the rounded ears of our lion.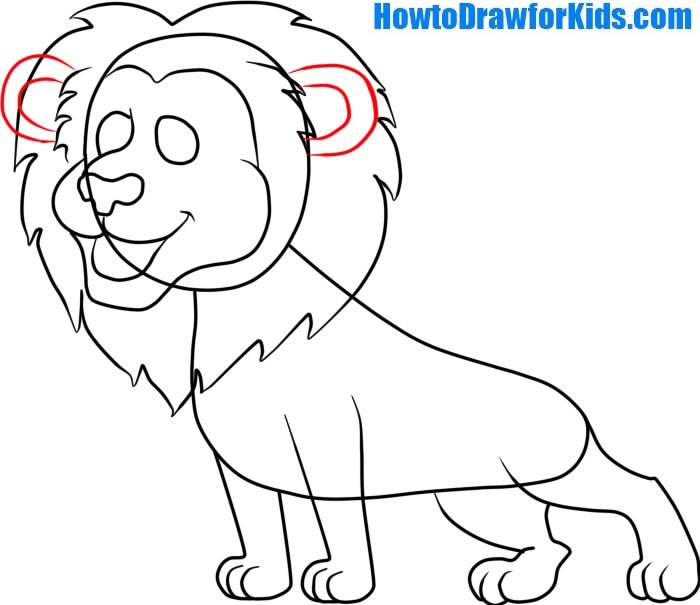 Step 8
Draw out pupils inside the eyes, eyebrows, and tongue inside the mouth.
Step 9
Using simple lines draw the tail with a tuft on the tip.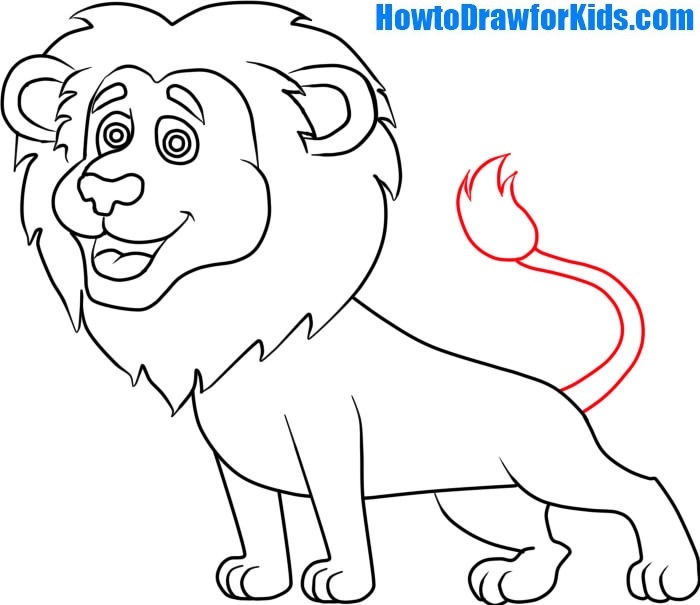 Step 10
It remains only to color our lion. Use orange, yellow and brown colors.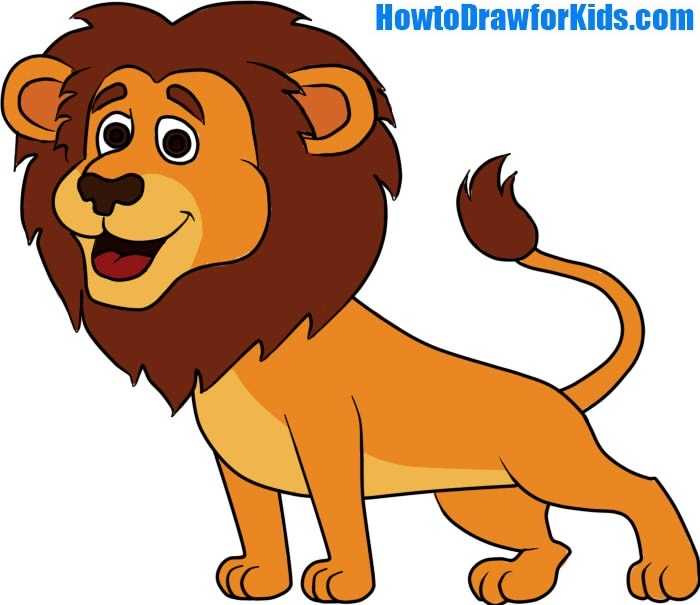 The sketching instruction about how to draw a lion for kids came to an end. If you liked this guide, do not forget to visit the tutorial where we taught to make a drawing of a crocodile.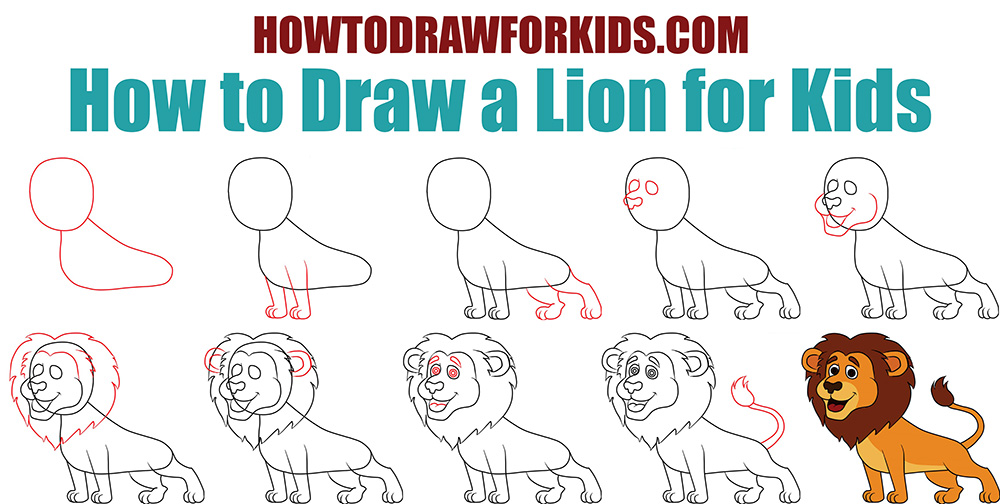 The shortened version of my instruction will be very useful for those who want to be able to draw lions but want to do so do not read all these letters. By saving this picture in social networks and sharing with your friend you will help me a lot in spreading information about howtodrawforkids.com.
And do not forget to share this sketching instruction with your friends and those who want to become a true professional in drawing animals.