In this tutorial you will learn how to draw broken glass in just nine easy steps. I prepared this lesson especially for beginners.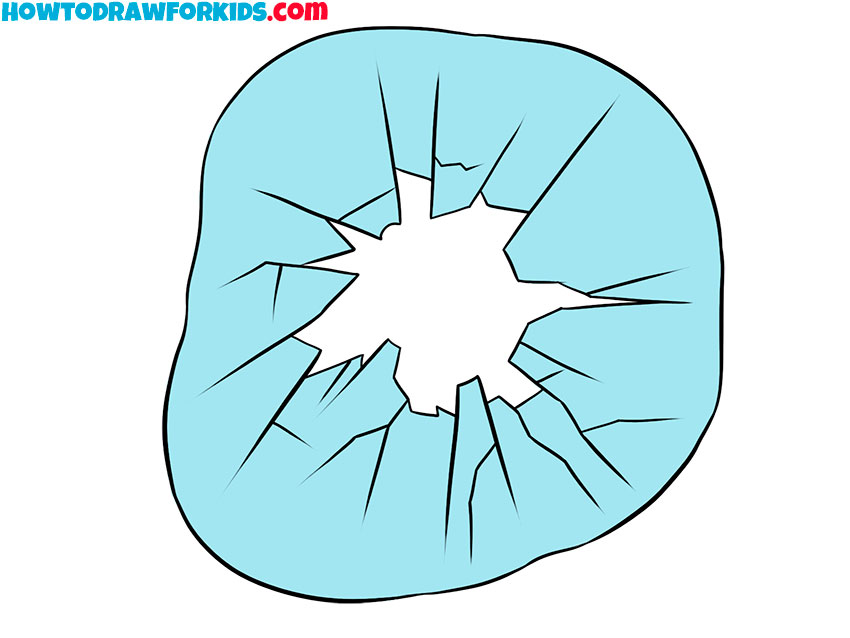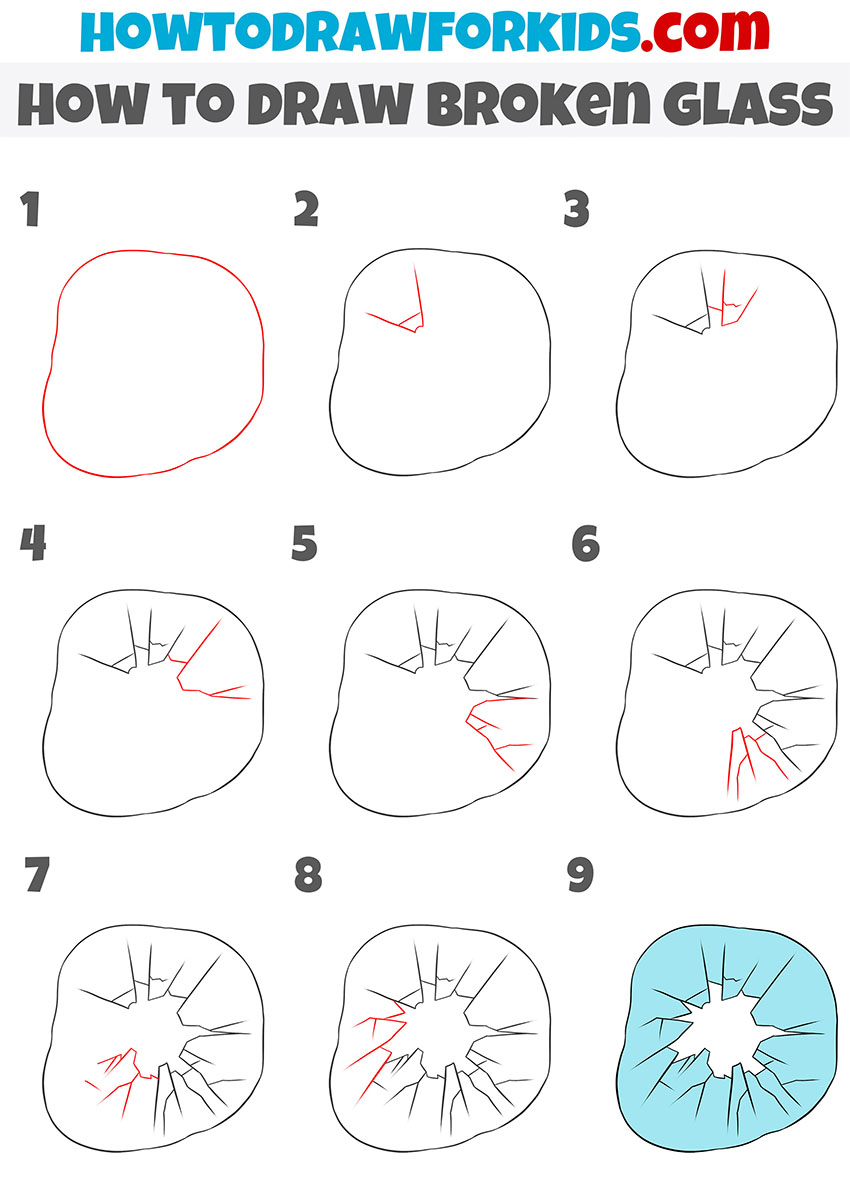 Now I will show you how to draw broken glass. Glass is a rather fragile material and a hole and cracks form on its surface when a small but hard object hits it. That is what you see in the picture.
In the middle, there is an uneven-shaped hole, from which large and small cracks go in different directions. This view has a broken window pane or glass of a vehicle.
You will easily complete this lesson and have a good time. The main thing is to remember the sequence of steps, and the lines themselves can have an arbitrary shape. Free lines are allowed in this lesson, it is not necessary to repeat every crack exactly.
You can use both straight and jagged lines to draw cracks. Consistently follow all the drawing steps and use small hints, then you will get a good result.
Materials
Pencil
Paper
Eraser
Coloring supplies
Time needed: 20 minutes.
How to Draw Broken Glass
Draw an outline.

Determine the location and size of the drawing and draw a free-form circle.

Depict the first cracks.

At the top, draw the crack that has a triangular shape.

Add the next crack.

Sketch out a few straight and wavy lines.

Draw more cracks.

Depict one large triangular crack.

Depict cracks on the right.

Continue to draw cracks in the glass with lines of varying sizes and shapes.

Add cracks at the bottom of the hole.

Repeat the previous step and draw cracks at the bottom of the hole.

Depict some more cracks.

Continue to draw cracks of various sizes.

Add the rest of the cracks.

On the left side draw the last part of the cracks which have a sharp edge.

Color the drawing.

You will need light blue.
The lesson has come to an end, and now you know how to draw broken glass. I hope that you can easily cope with this task. Share the result of your work with your friends and offer to do drawing lessons together.
You can now download a PDF file that contains a simplified version of this guide. This will help you to repeat the lesson any time you want to draw again.