How to Draw a Baseball Field
In this drawing lesson, I would like to tell you how to draw a baseball field step by step. This simple lesson consists of only six steps.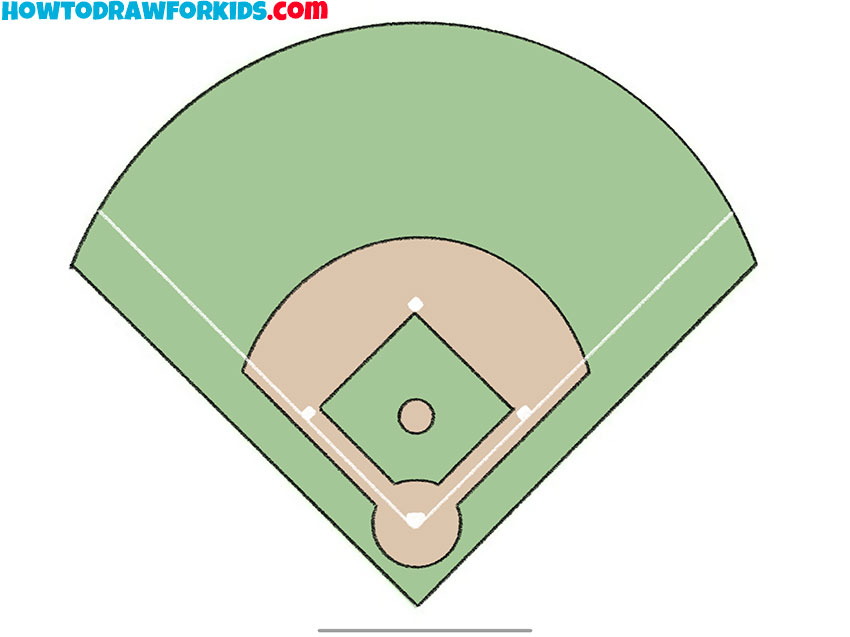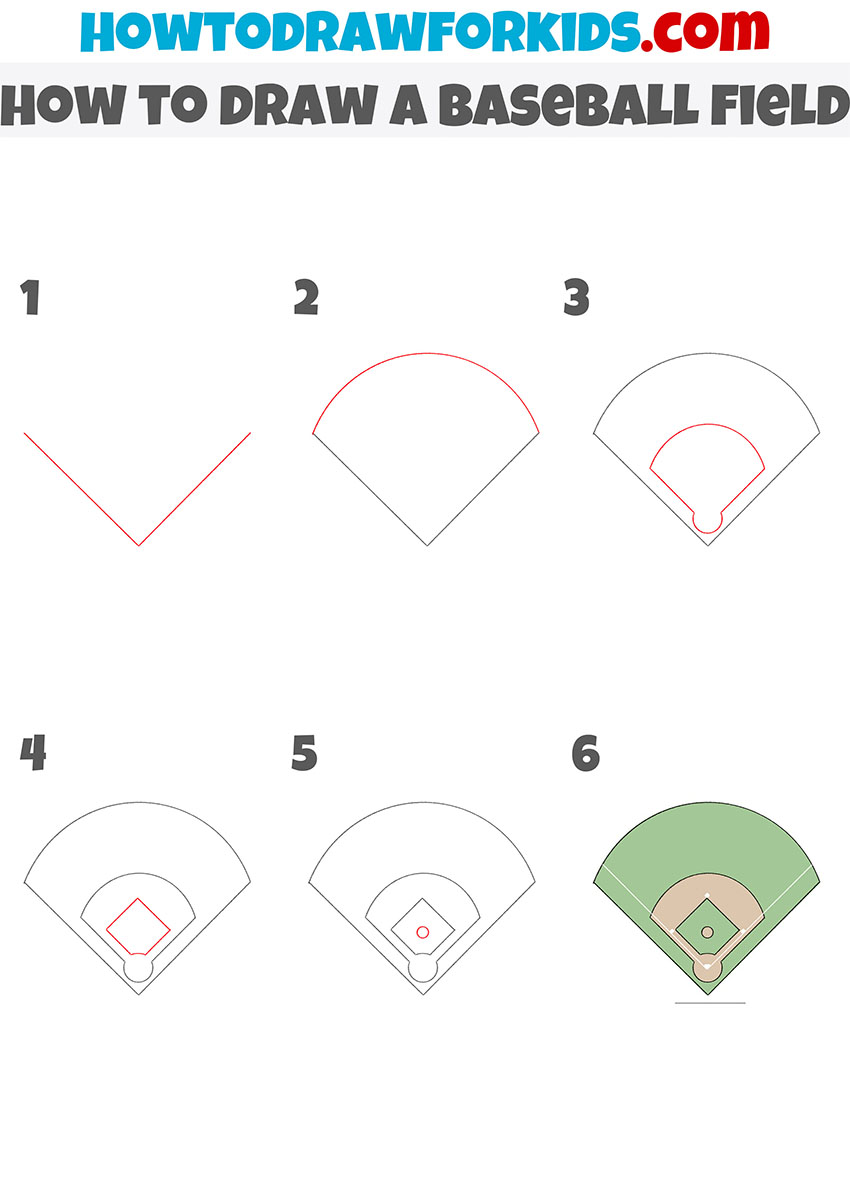 I suggest you complete a very interesting and unusual drawing lesson, in which I will tell and show you how to draw a baseball field step by step. This lesson is very simple, and it is designed specifically for beginner artists and children. Each step in this tutorial has a detailed description. Following this instruction will help you practice drawing various geometric shapes. If you want your drawing to look neater and prettier, you can use a ruler as well as a compass when needed.
The baseball field is a field where baseball is played. The baseball field is a sector whose rays diverge at an angle of 90˚. The field is divided into an inner zone and an outer one. The inner and outer areas are covered with grass. Baseball and softball are the only sports played on both turf and bare ground.
If you wish, you can complete this drawing by marking the positions of the players on the baseball field. Now you surely want to start this drawing lesson. To learn how to draw a baseball field, you can prepare the art supplies you need right now, and then proceed with this instruction. Carefully follow my recommendations, and then you will definitely get a high-quality and beautiful drawing.
Materials
Pencil
Paper
Eraser
Coloring supplies
Time needed: 30 minutes
How to Draw a Baseball Field
Draw the outline of the bottom of the baseball field.

To complete this step, you need to draw two straight lines in such a way that they form an angle.

Add an outline to the top of the baseball field.

You need to connect the top two ends of the straight lines you drew earlier using a single arc.

Depict elements of the inside of the baseball field.

Inside the drawn figure, draw two straight lines, as well as two arcs of different sizes.

Add another baseball field element.

Draw another shape inside the previously drawn shape using straight lines and a short arc.

Sketch out the last element of the baseball field.

Inside the shape shown in the previous step, add a small circle in the middle, as shown.

Color the drawing.

To color the baseball field, you should use green and taupe.
I remind you that you can download the PDF file that I have prepared especially for your convenience. This file contains a short version of this lesson and has additional useful training materials. Download this file so as not to lose it and return to this lesson at any time convenient for you.