Glasses are a very ancient invention. The first records of them date back to 1280. I would like to show you how to draw a glasses with eyes.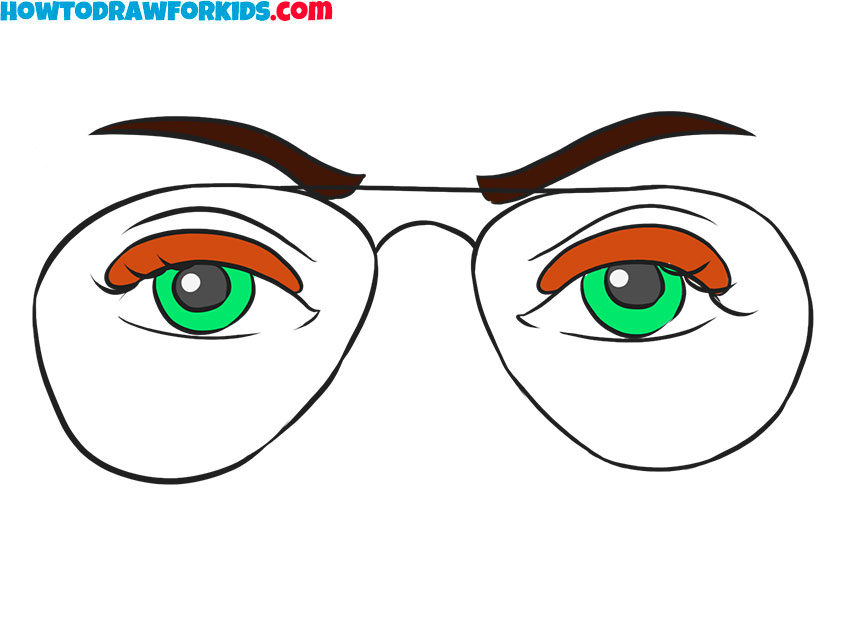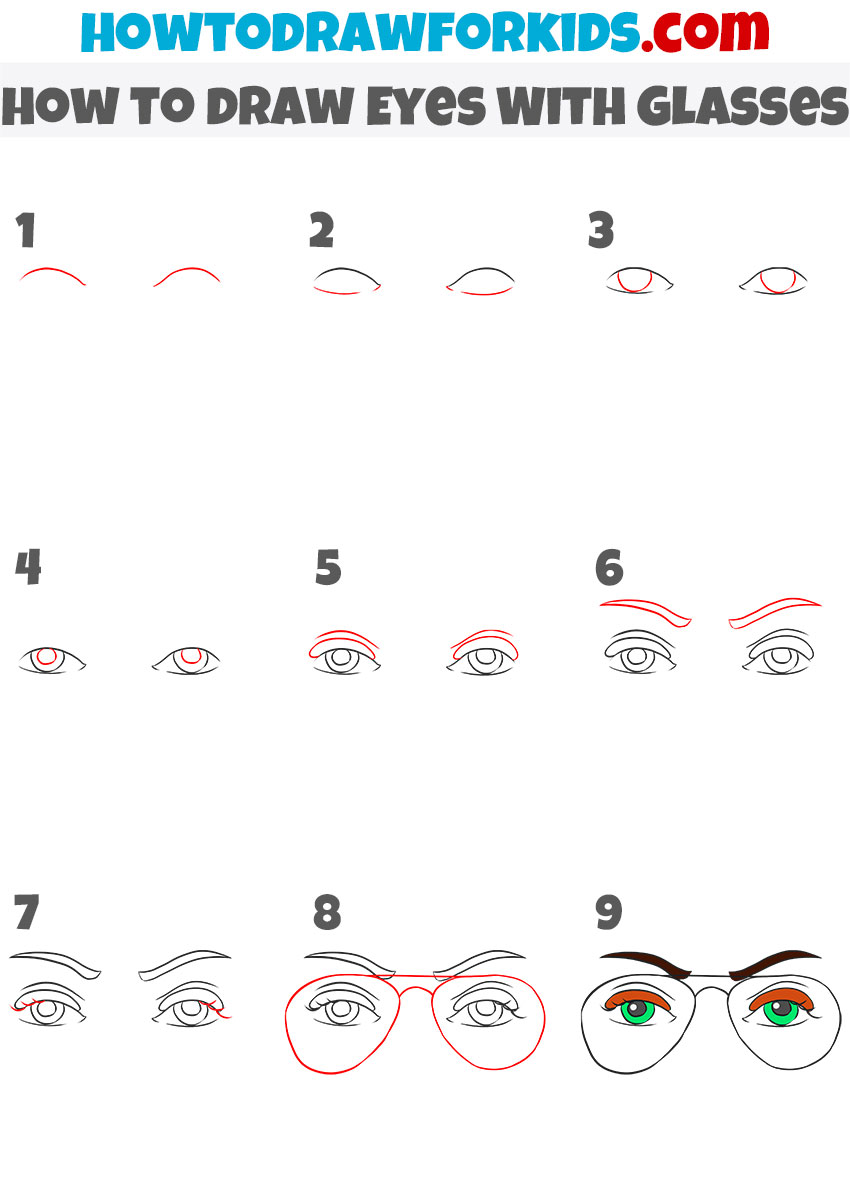 In this tutorial, I will show you how to draw glasses with eyes. This lesson will be interesting and useful for you. If you love to be creative and want to develop in this direction, then you need to learn how to draw portraits of people. Many people wear glasses, so it's important to draw this essential accessory correctly.
As usual, the glasses with eyes drawing tutorial consists of a few simple steps and a short description. You will see that drawing glasses with eyes is very simple and you can do this kind of work very quickly. You will use acquired skills in your next drawings.
This walkthrough will only present basic elements that an aspiring artist can easily accomplish. I want to remind you that the shape and color of the eyes can be different. The shape of the frame of the glasses can also be different. I suggest that you memorize the basic stages of drawing, and then experiment with different shapes of eyes and glasses.
So, start doing this lesson.
Materials
Pencil
Paper
Eraser
Coloring supplies
Time needed: 23 minutes
How to Draw Eyes With Glasses
Sketch the upper outline of the eye.

Determine the location of the eyes and draw two curved lines.

Portray the bottom outline of the eye.

Draw the lower part of the eye using a smooth line.

Depict the iris.

Sketch a small circle inside each eye.

Add the pupil.

Draw the small pupil inside the iris.

Portray the upper eyelid.

Depict two flowing lines above each eye.

Draw the eyebrows.

Using smooth lines add the eyebrows in the same shape as shown in the example.

Create the eyelashes.

Using a few short lines, draw the eyelashes at the corners of the eyes.

Portray the glasses.

Sketch out the outline of the frames of the glasses. Make sure both sides are symmetrical.

Color the drawing.

Color the eyebrows black, the upper eyelids brown and choose any color for coloring the eyes.
The glasses with eyes drawing tutorial is over and now you have gained new useful skills. You can easily draw eyes with glasses. Try to draw several different options and evaluate the results obtained. Share your impressions in the comments. I will be glad to receive feedback from young users of this site.
Traditionally, I have prepared the PDF file. Download this file located at the bottom of the lesson and draw whenever you want.