In this lesson, I want to show you how to draw a Valentine card. I hope you enjoy this tutorial and have a pleasant experience.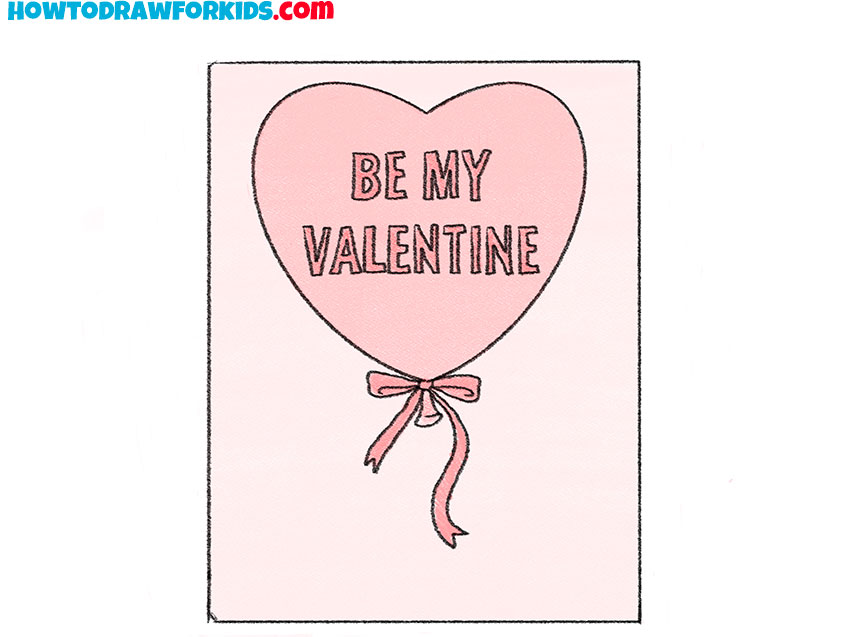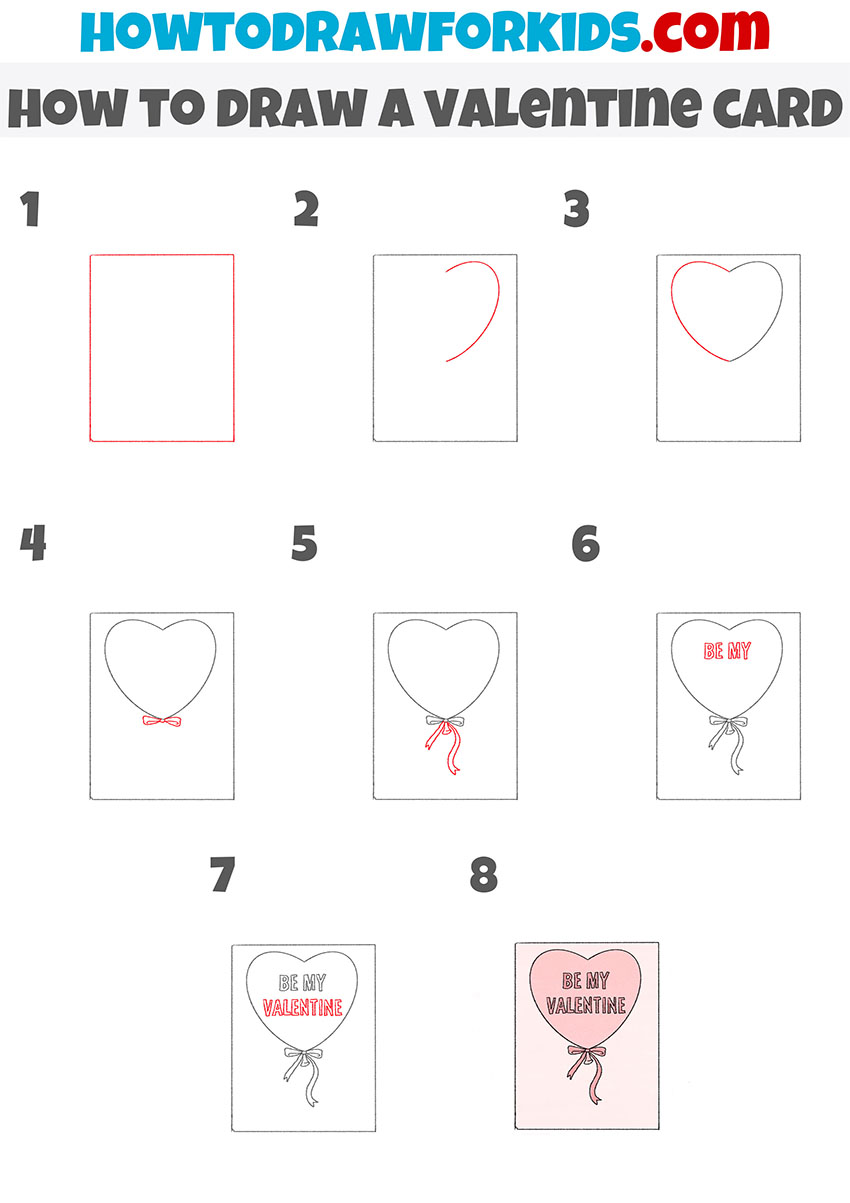 Here is a simple instruction that shows how to draw a Valentine card. This is an invariable attribute of the holiday of all lovers, which is traditionally celebrated in many countries in February.
On Valentine's Day, people give their loved ones gifts, candies, balloons, flowers, toys, and heart-shaped cards. In the picture, you see a beautiful greeting card, which depicts a heart-shaped balloon and has a corresponding inscription.
This is a very nice gift with which you can express your love, care, and attention. The color of the Valentine card is red or pink, these colors symbolize love and devotion. The instructions are very clear and accessible. Each step is visualized and supplemented with a small hint.
Materials
Pencil
Paper
Eraser
Coloring supplies
Time needed: 25 minutes
How to Draw a Valentine Card
Draw the outer outline of the card.

With the help of several straight lines draw a rectangle.

Depict one side of the heart.

Draw a smooth rounded line of the same shape as in the example.

Add the second side of the heart.

On the other side, draw a symmetrical line to make the closed-loop.

Sketch out the bow.

Draw the small bow at the bottom of the heart.

Depict the ends of the ribbon at the bottom.

Sketch out the ends of the ribbon with smooth curved lines.

Add the inscription

Draw letters inside the heart.

Write the bottom line.

You need to write the rest of the letters.

Color the Valentine card.

At this stage, you will need pink or red.
Especially for your convenience, I have prepared in advance a short version of the lesson in the form of a PDF file. Download the file and use it any time you want to repeat this lesson.