I suggest you complete this fascinating lesson, in which you will learn how to draw a rat. I am sure you will enjoy this lesson very much.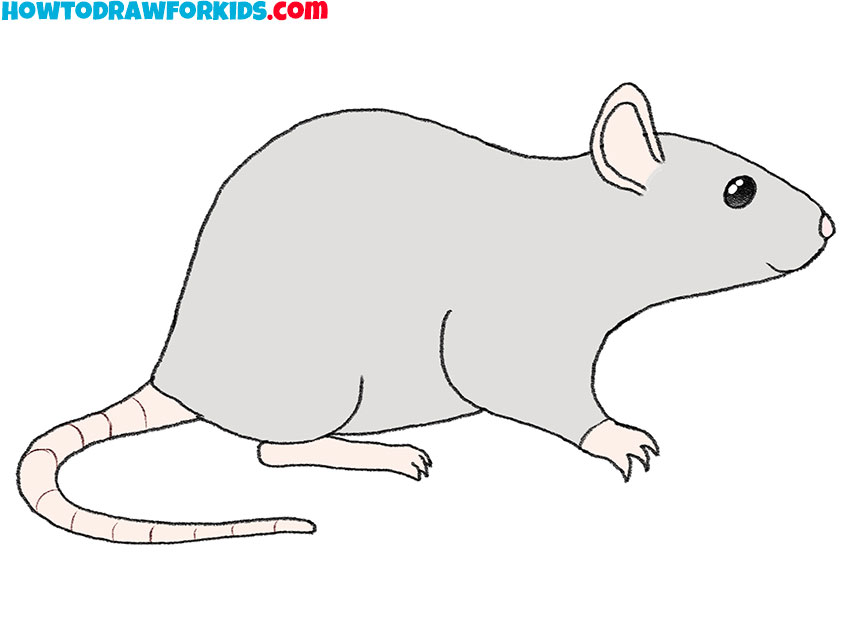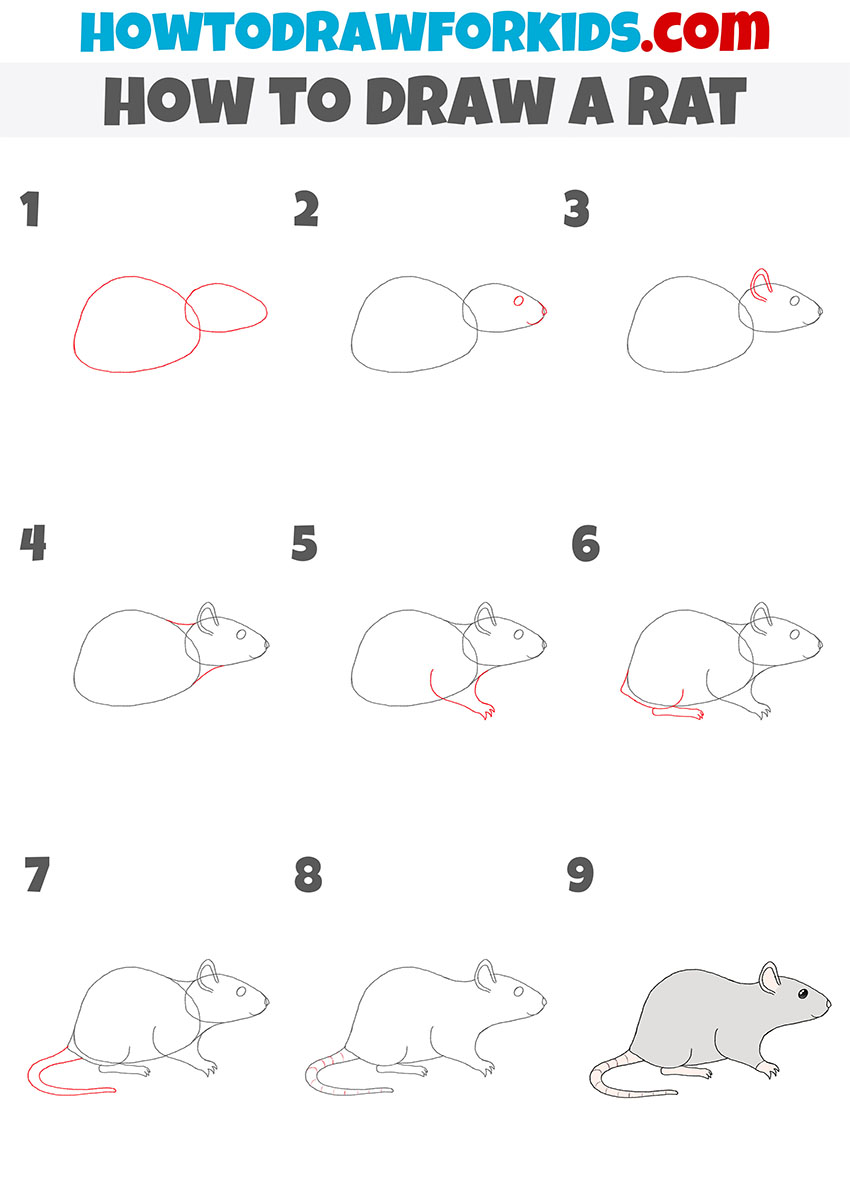 I am glad to offer you another interesting lesson dedicated to drawing animals, in which I will tell you how to draw a rat step by step. You will easily cope with this drawing lesson, because I designed it specifically for beginners and children.
Rats are considered rodents. There are many types of rats on earth. The three main varieties of rats differ from each other in color—these are gray rats, black and white. These are cute little animals that can be both wild and domestic.
Rats are quite popular pets. Their owners note the high mental abilities of the animals, a cheerful disposition and affection for humans. However, wild rats are often considered dangerous and can harm humans.
Rats are similar to their relatives—mice, but they are larger. A distinctive feature of rats is a long, thin tail.
In this tutorial, you will draw a very cute gray rat.
Materials
Pencil
Paper
Eraser
Coloring supplies
Time needed: 30 minutes.
How to Draw a Rat
Draw the outlines of the head and torso.

Sketch out two arbitrary shapes using curved lines.

Add facial features.

Inside the outline of the rat's head, draw an oval, an arc, and a curved line.

Depict the rat's ear.

Using two curved lines of different sizes, draw the inner and outer parts of the rat's ear.

Sketch out the neck.

Using two curved lines, connect the outline of the head with the outline of the torso.

Add the front paw of the rat.

Depict the paw with three fingers and the pointed claws on them.

Draw the back paw of the rat.

Use an arc and some curved lines to draw the rat's back paw.

Depict the outline of the tail.

Using a long, curved line, draw the thin, long tail for the rat.

Add details and correct inaccuracies.

On the tail, add some curved lines and remove the extra lines.

Color the drawing.

To color this rat, use beige, gray, black, and pink.
Do not forget to download the PDF file, in which I have prepared for you a short version of this drawing lesson and additional useful drawing materials.