In this lesson, you will learn how to draw Tails. I am sure that every child and aspiring artist will really like this drawing lesson.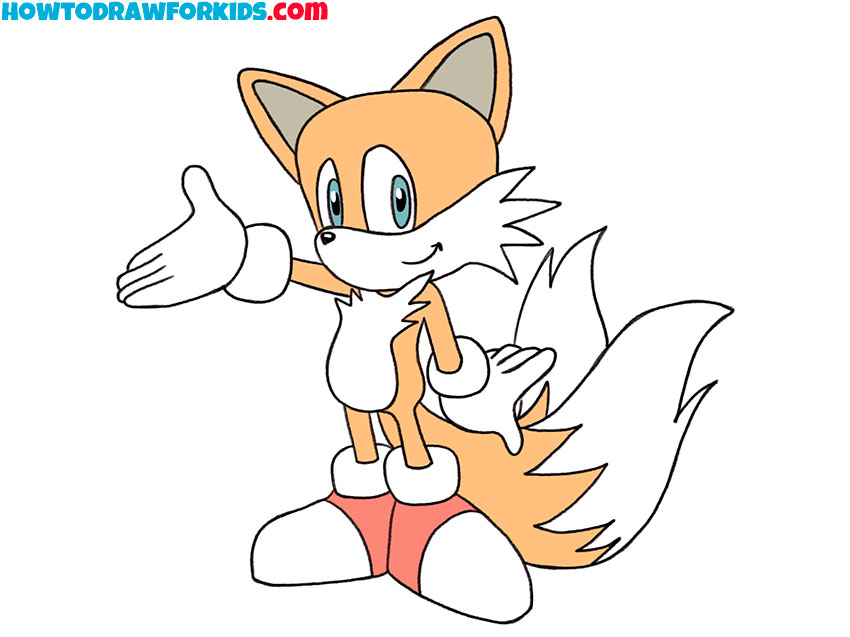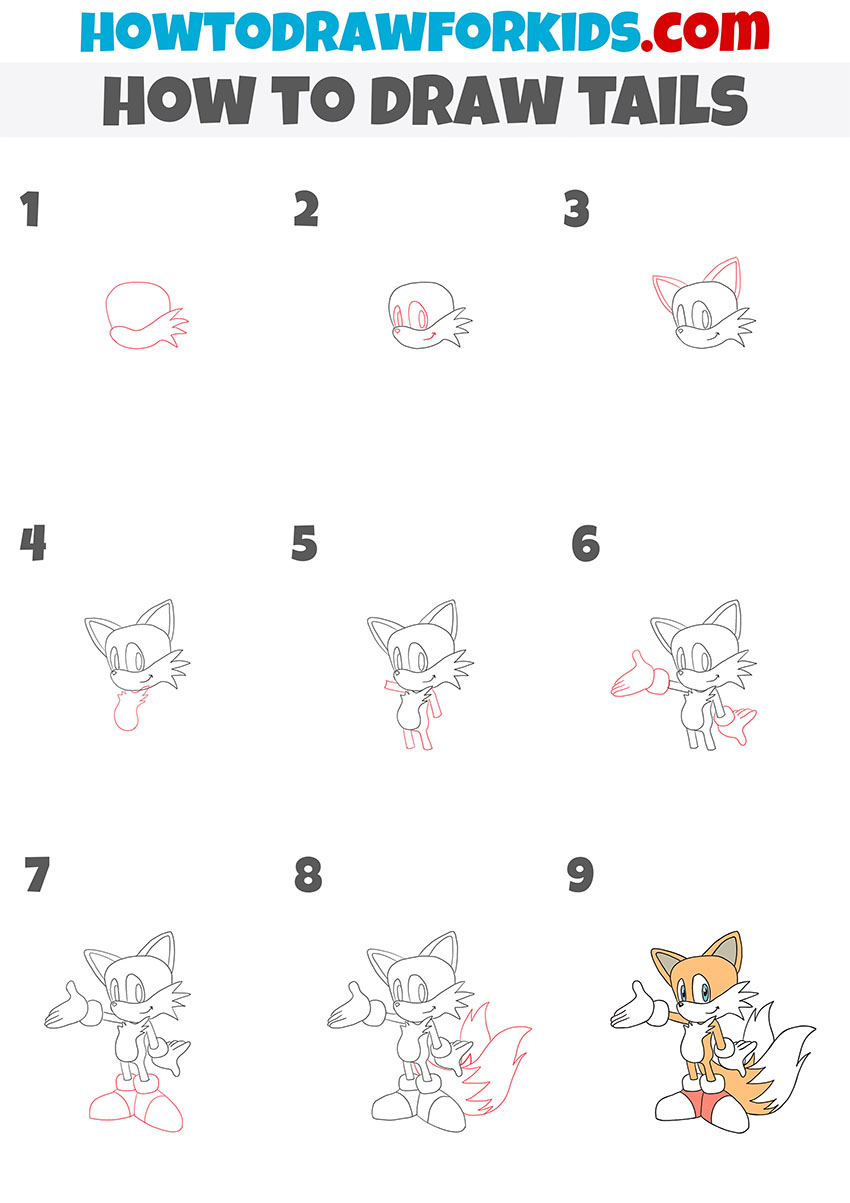 I have prepared for you this wonderful drawing lesson, in which I will tell and show you how to draw Tails step by step. This lesson is about drawing the character of your favorite cartoons. This step-by-step instruction consists of nine simple steps with a detailed description, and its implementation will not cause you any difficulties.
Tails is a character in the video game, cartoon, and comic book series Sonic the Hedgehog. He is an anthropomorphic fox cub who was born with a genetic disorder that gave him two tails, hence his nickname.
So, I think now you are ready to start this drawing lesson. Get your art supplies ready and then enjoy the creative process.
Materials
Pencil
Paper
Eraser
Coloring supplies
Time needed: 30 minutes
How to Draw Tails
Draw the outline of the character's head.

To complete this step, use curved and zigzag lines as shown.

Add the facial features of the character.

Inside the drawn outlines of the head, add the eyes, nose, and mouth using curved lines.

Sketch out the Tails' ears.

Depict two similar ears at the top of the head using curved lines of different sizes.

Add the character's upper torso.

Below the previously drawn head, depict the upper torso using curved lines.

Depict the limbs and back.

Add straight and curved lines of different lengths, as shown in the picture.

Draw the Tails' hands.

At the ends of the arms, depict large brushes using arcs and rounded lines.

Sketch out the feet.

Now you should finish drawing the legs using rounded lines and arcs.

Depict two fox tails.

The character has two tails, add curved and zigzag lines to depict this.

Color the drawing.

To color the Tails, use blue, gray, orange, red, and black.
I remind you that you can download the PDF file that I have prepared especially for your convenience. This file contains a short version of this lesson and has additional useful training materials. Download this file so as not to lose it and return to this lesson at any time convenient for you.