I have prepared for you a new, interesting lesson in which you will learn how to draw Agent Peely. Hope you enjoy the creative process.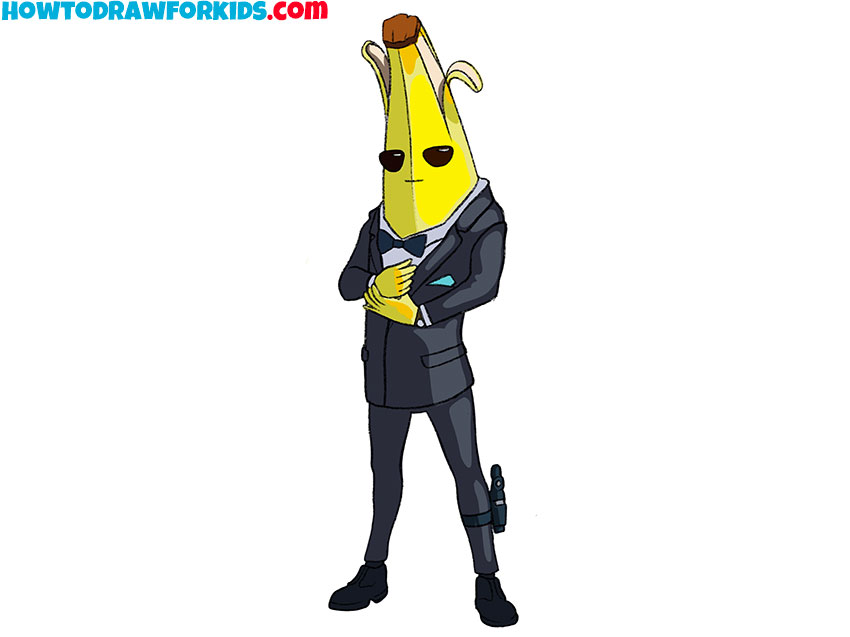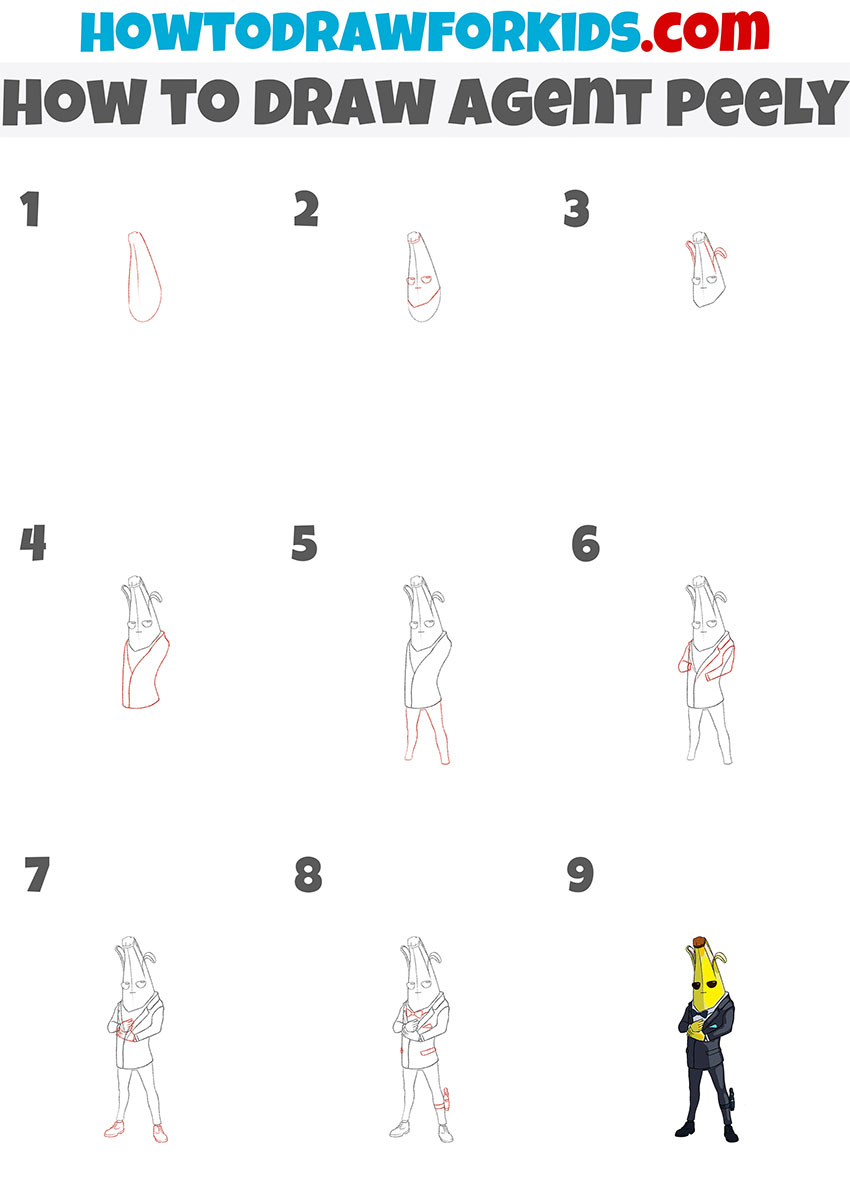 I propose to draw another popular character, and now you will learn how to draw Agent Peely step by step. This is the hero of a series of video games. Agent Peely is represented as a banana.
Agree that it is very unusual to see an agent in the form of a fruit, but such a character is quickly remembered and it is interesting to play with him. Agent Peely is dressed in a stylish suit, wears an expensive watch and has a powerful weapon.
It is in this image that Agent Peely is presented in this figure. The instruction includes nine steps, each of which is visualized and supplemented with a small hint. Consistently follow all the drawing steps and carefully draw all the lines that are marked in red.
Materials
Pencil
Paper
Eraser
Coloring supplies
Time needed: 30 minutes
How to Draw Agent Peely
Draw the outline of the head.

Peely head has a narrow top and a wide base.

Detail the contour of the head and add facial features.

Determine the contour of the upper and lower parts of the head, draw the eyes and mouth.

Depict the peel.

At the top of the head, draw two peel petals.

Add the torso.

Draw the main part of the costume with smooth lines.

Sketch out the legs.

Below the torso draw thin legs that are widely spaced.

Draw the collar and arms.

Add the collar on the jacket, depict the arms in the same position as in the example.

Depict the hands and shoes.

One hand holds the wrist of the other hand and sketch out the shoes.

Add the rest of the elements.

Draw the bow tie, the pockets on the jacket and the weapon on the leg.

Color the Agent Peely.

For coloring, you will need black and different shades of yellow and gray.
If you want to always have access to this lesson, then download its simplified version in PDF format, so you can always return to the lesson, even without an Internet connection.