How to Draw an Easter Egg
Today, I will show in detail how to draw an Easter egg step-by-step. In this lesson, you will acquire useful skills.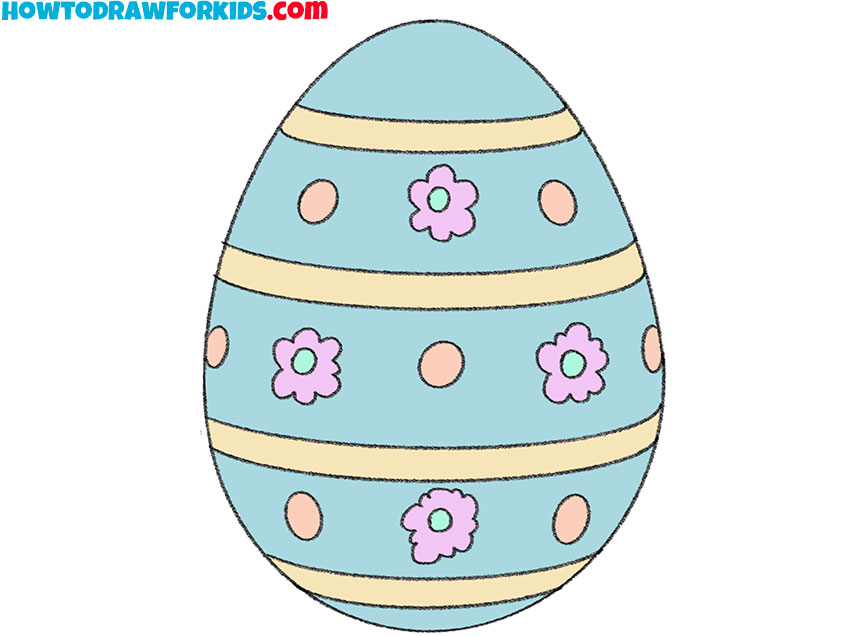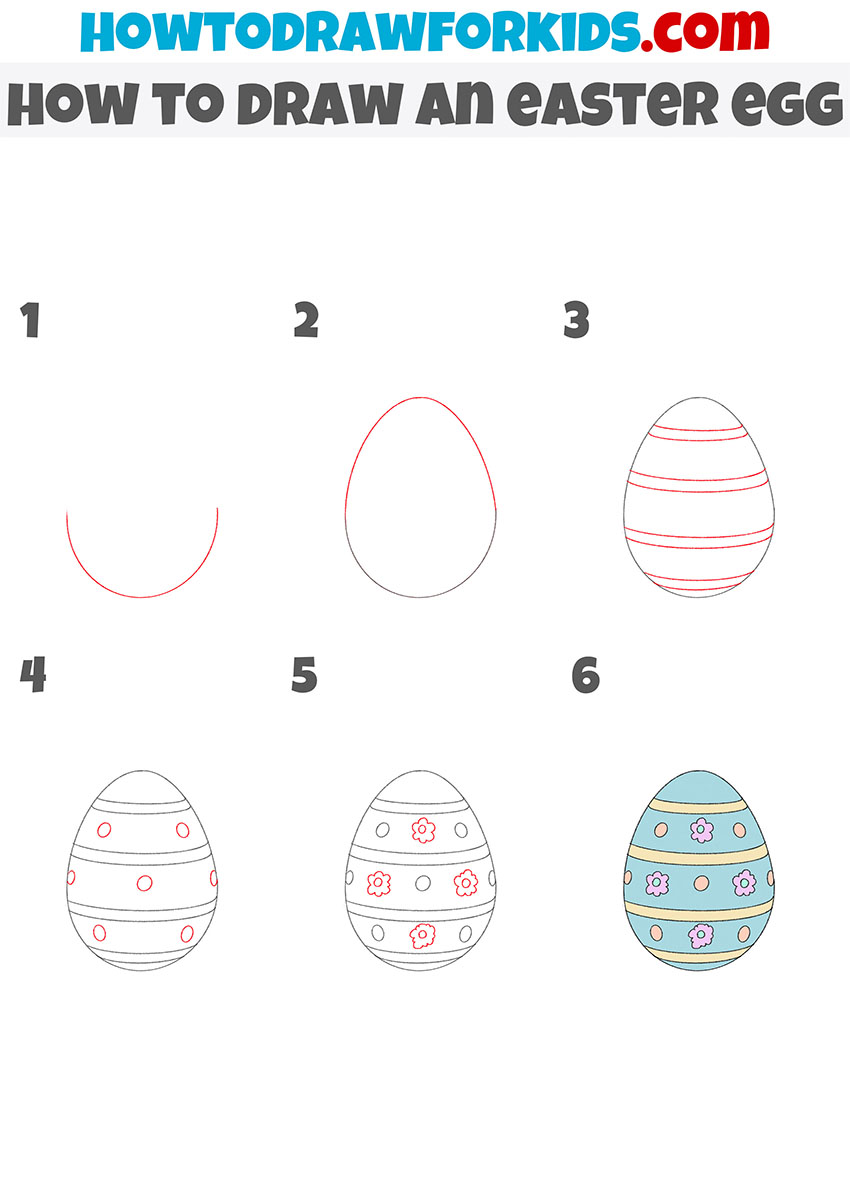 Now you will learn how to draw an Easter egg step by step. The instruction is very simple and contains six steps that even a beginner can easily repeat.
The tradition of painting Easter eggs has come to us since ancient times, and every year on the eve of the holiday, all believers decorate eggs in various ways. Here is an interesting option on how to color an Easter egg.
First you have to draw the outline of the egg, then you have to start drawing the drawing. Try to make a smooth outer contour, and you will draw the rest of the elements without difficulty. In the same way, you can color real eggs.
If you remember the sequence of steps, you can apply the acquired skills in your next drawings. For example, you can draw a beautiful holiday card with Easter eggs on it.
Materials
Pencil
Paper
Eraser
Coloring supplies
Time needed: 30 minutes
How to Draw an Easter Egg
Draw the bottom of the egg.

Sketch out a smooth, rounded line.

Depict the top of the egg.

Draw another rounded line at the top to make a closed outline.

Sketch out the stripes.

Sequentially draw transverse lines on the entire surface of the egg.

Add details.

Depict some small circles.

Depict the flowers.

Draw four small flowers between the stripes.

Color the Easter egg.

Use some pretty bright colors.
Now you can download a free PDF file that contains a short version of the drawing lesson and additional useful materials. Thanks to this, the lesson will be available to you at any convenient time, and you can return to it if necessary.