With the help of this lesson you will learn how to draw a potato. This guide contains only five easy steps.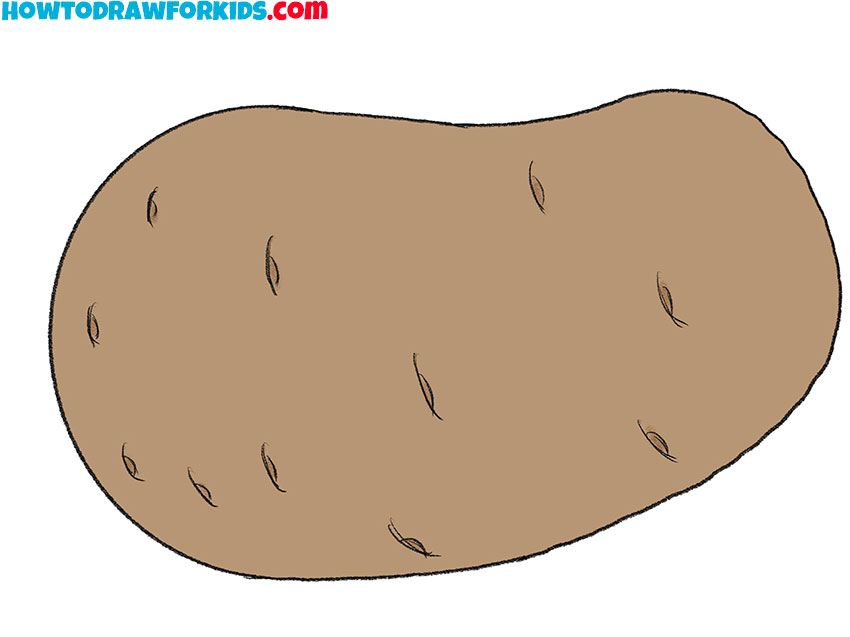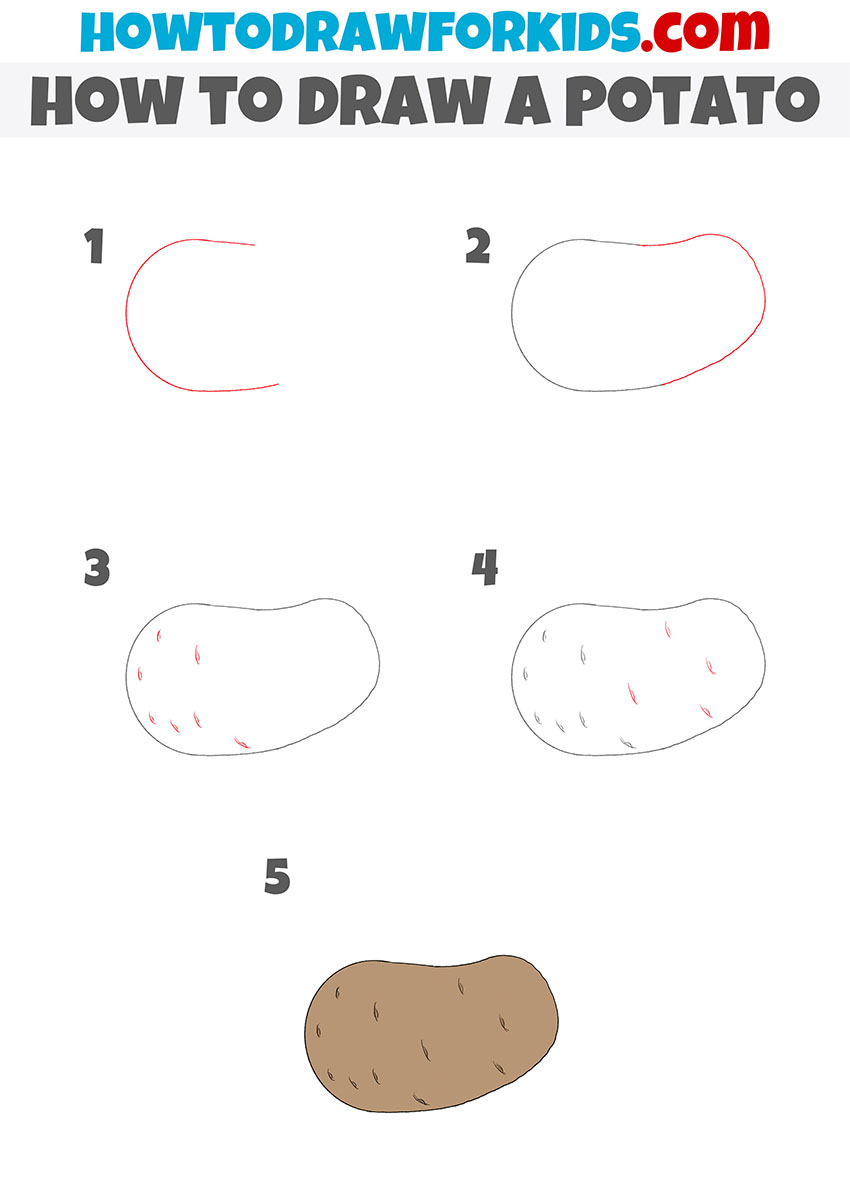 In this lesson I want to show you how to draw a potato. This is going to be a very simple tutorial with just five steps that you can easily repeat.
Potato is a very common vegetable, which is a round or oval tubers of different sizes. There are different varieties of potatoes. Potato dishes are prepared in many countries of the world. It turns out very tasty and nutritious, because potatoes contain starch, vitamins and minerals.
Drawing potatoes is very easy, and you will see for yourself now. This tutorial consists of several steps that are very easy to follow. I am sure that you will quickly draw potatoes, even if you have not had to do this before.
Materials
Pencil
Paper
Eraser
Coloring supplies
Time needed: 15 minutes
How to Draw a Potato
Draw one side of the potato.

Determine the size of the potato and depict a rounded line on one side.

Depict the second side of the potato.

Continue the line and draw the second part of the rounded potato.

Add details.

On the surface of the potato, draw small blotches using short, rounded lines.

Add more details.

Detail the second part of the potato in the same way as in the previous step.

Color the drawing.

Use brown. You can add shadows and highlights to make the potatoes look more realistic.
The lesson is over and now you know how to draw potato. I hope that you quickly drew potatoes and are satisfied with the result. I would be grateful if you share your opinion about this lesson in the comments. Also write what other vegetables you would like to draw. I will take into account all your wishes when compiling new exciting lessons.
Do not forget to subscribe to us on social networks so as not to miss new drawing lessons. At the end of the tutorial, I have prepared a PDF for you that contains a short version of the guide and additional useful tools. Download the file and you will be able to complete the drawing lesson at any convenient time, even if there is no Internet access.