My lesson on how to draw a burger for kindergarten will help you learn how to draw this fast food faster than you usually eat a burger.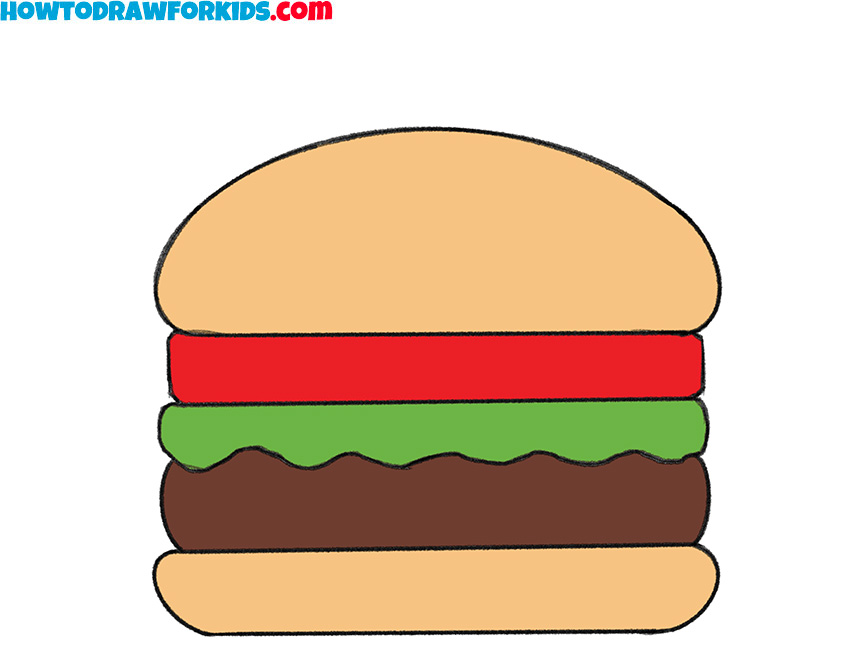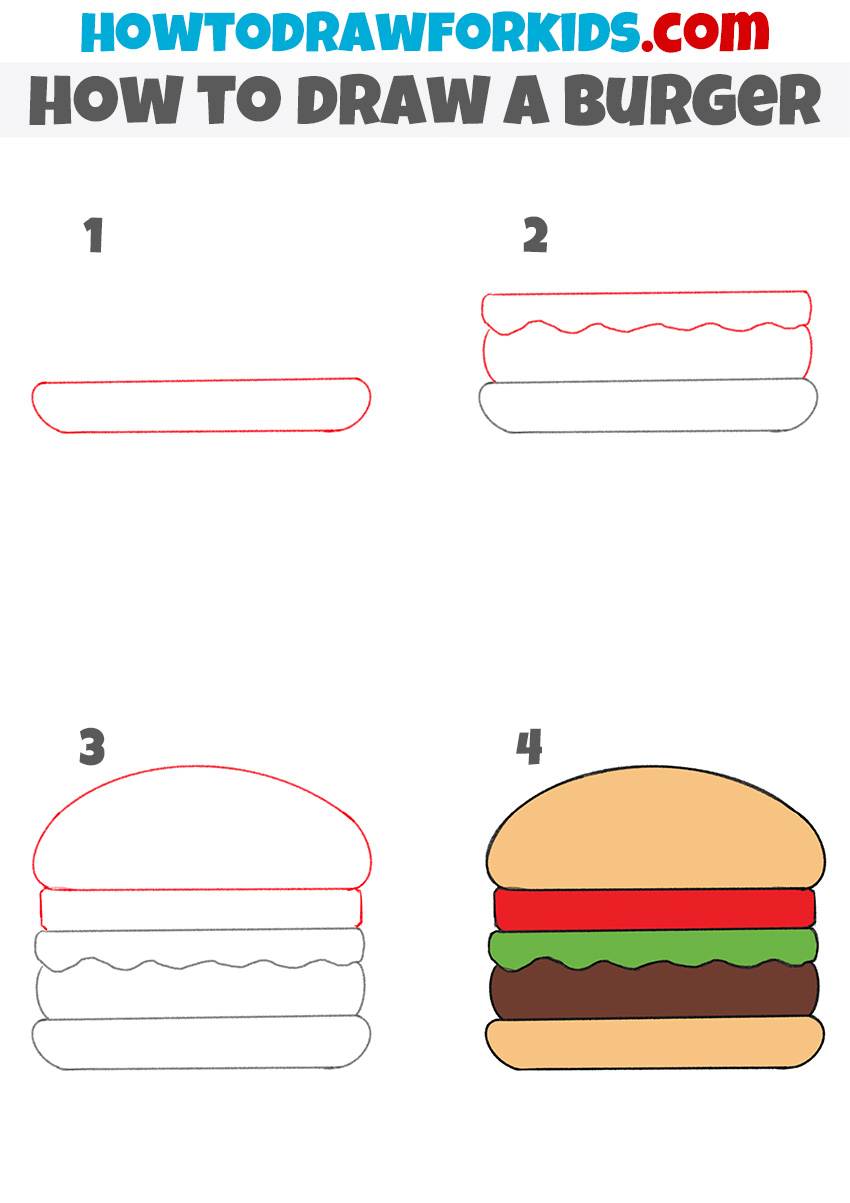 In this very interesting lesson, you will learn how to draw a burger for kindergarten. This is a dish that many people love. The burger is used as a delicious and satisfying snack. It has two slices around a sesame bun and various fillings inside.
In my picture, you see a burger that uses a cutlet, lettuce, and a red tomato as a filling. Despite the fact that the burger has several layers, and it seems difficult, drawing it will be very simple. After all, this is a basic figure that children can easily repeat.
First, you need to draw all the layers, in turn, then start painting. To do this, you will need to use several colors – red, green, dark brown, and light brown.
Materials
Pencil
Paper
Eraser
Coloring supplies
Time needed: 15 minutes
How to Draw a Burger for Kindergarten
Draw the bottom bun.

The bottom is usually slightly smaller than the top.

Add ingredients.

Draw the cutlet and lettuce.

Continue drawing the ingredients.

In this step, depict the tomato and the top burger bun.

Color the drawing.

Coloring a burger is very quick and easy.
So the lesson is over. In the food section of the home page, you will find many other interesting food drawings. I am preparing the simplest lessons for you so that you get excellent results in a very short time without putting in a lot of effort.
At the end of the lesson, of course, I prepared a free PDF file of this lesson for you. In addition to the lesson steps, this PDF contains a coloring page, a tracing worksheet, and a grid drawing worksheet.