Welcome to the lesson on how to draw a glass for kids. I decided to make this simple lesson due to the numerous requests of our readers. In fact, I already have a similar lesson about how to draw a cup that was simple enough, but this one will be even easier.
Step 1
So, draw a long vertical line as in our example.
Step 2
At the very top of the drawing draw an oval.
Step 3
Now below this oval draw another oval but a little smaller.
Step 4
Draw two lines that connect the ovals from the previous steps.
Step 5
We erase all the extra lines and get the shape of the glass.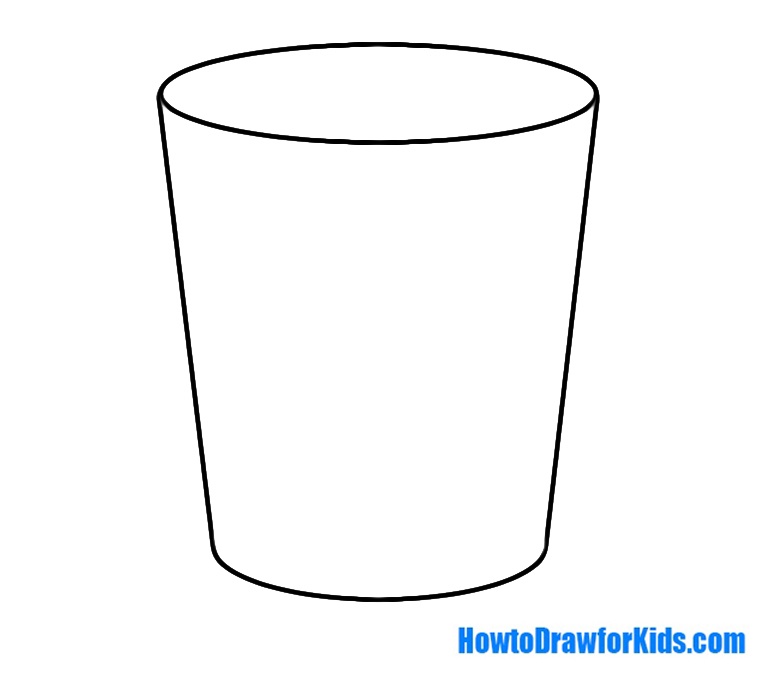 Step 6
And now paint the glass in any color you want.
The lesson about the glass is finished, and below you will find the traditional shortened and assembled into one picture version of this tutorial.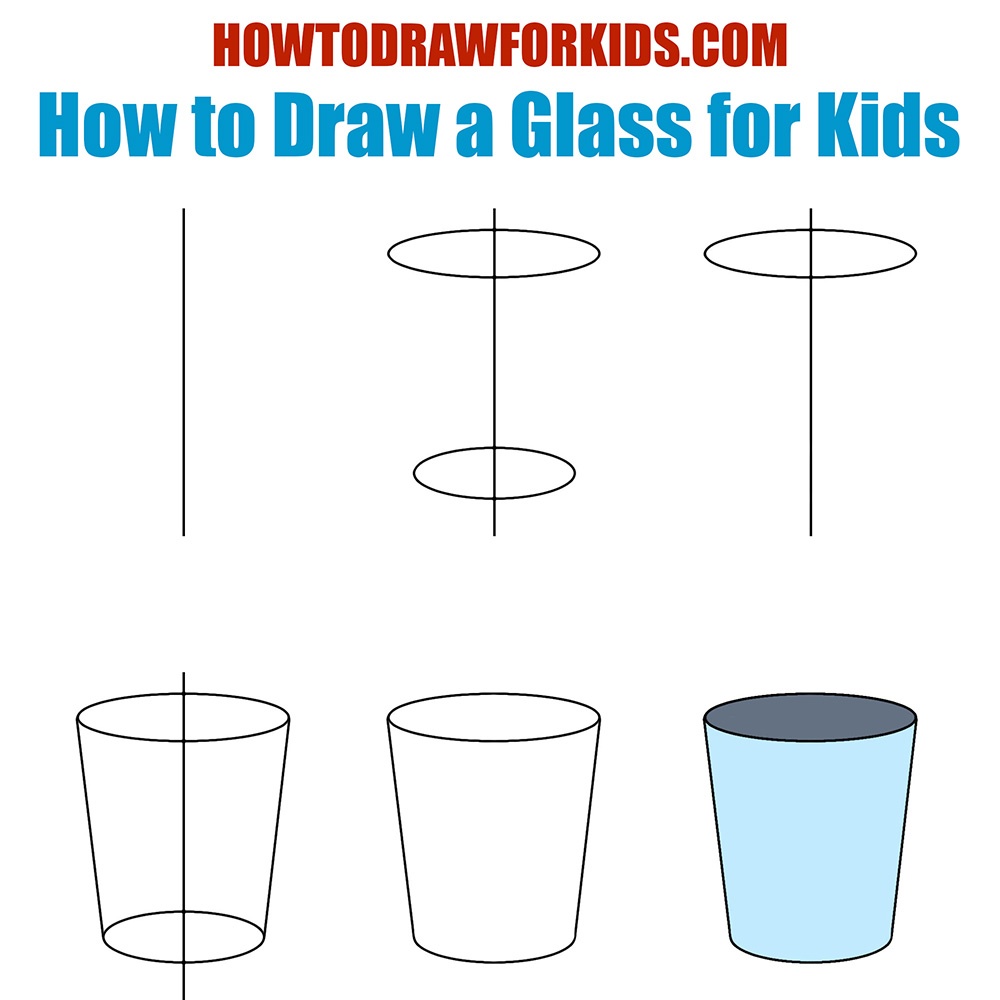 Do you like such simple drawing lessons? If so, write about it in the comments and share this lesson.