How to Draw a Transformer
In this lesson, you will learn how to draw a transformer in nine steps. Follow my tips and get great results!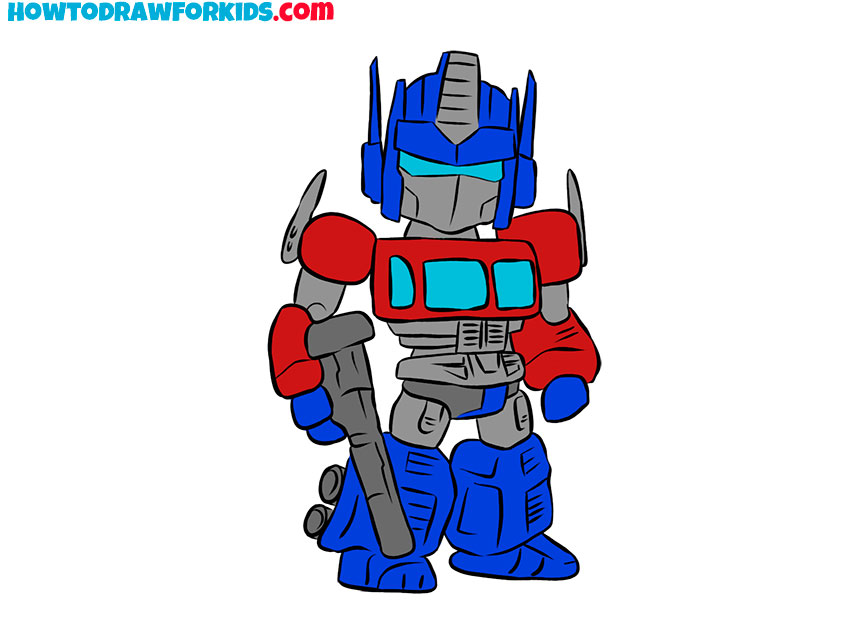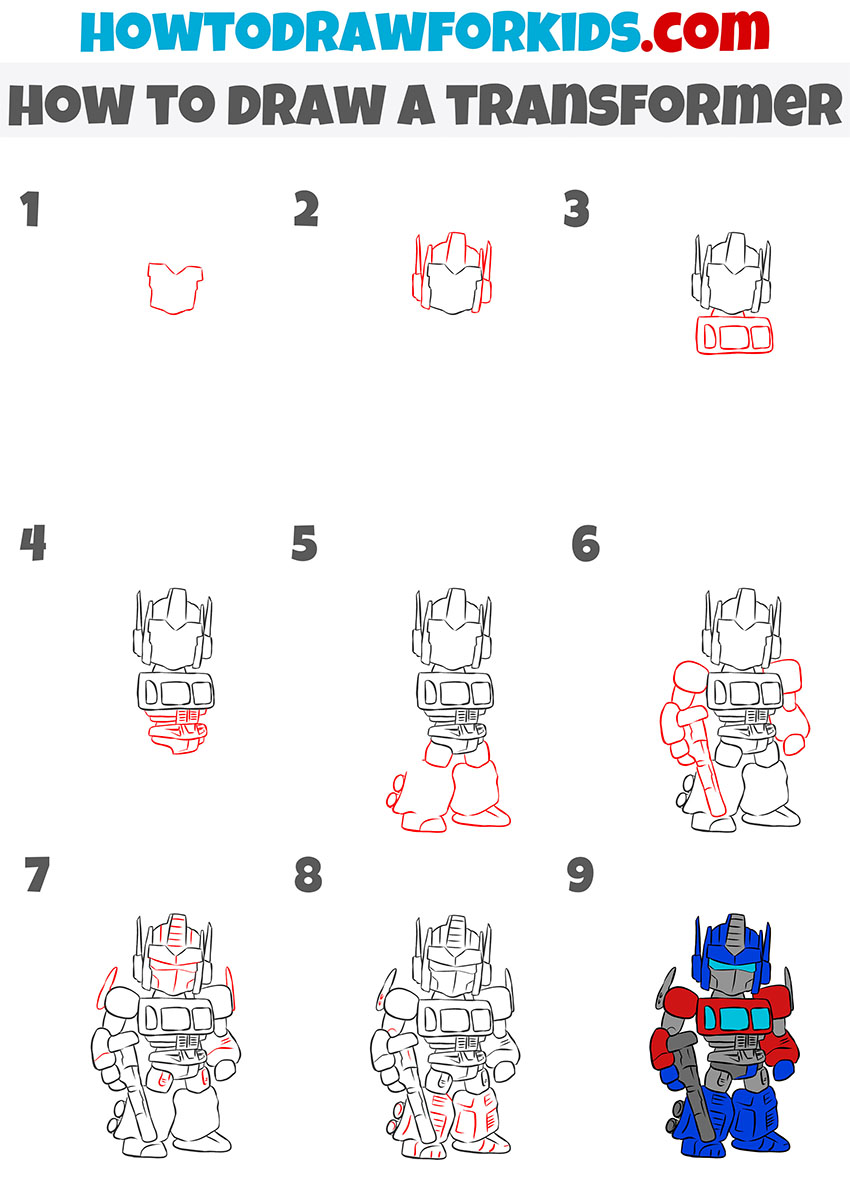 In the next drawing lesson, I will show you how to draw a transformer. I am sure that you will have a good time and improve your drawing skills.
This instruction shows in detail how to draw a transformer. This is a large robot that can change its shape. Transformers can be seen in many cartoons and films, and it is also a favorite toy of many children.
The figure shows a transformer that stands at full height and has a structure similar to that of a person. The robot has a head, arms, and legs, but if necessary, it can easily take the form of a car or turn into any other object. On the head of the transformer, there is a helmet, in one hand he holds a weapon.
Materials
Pencil
Paper
Eraser
Coloring supplies
Time needed: 40 minutes
How to Draw a Transformer
Draw the front of the head.

Carefully draw the same figure as in the example.

Depict the helmet.

With straight lines draw all the elements of the helmet. Add spiky elements on the sides.

Add the upper body.

Draw the upper part of the torso in the shape of a rectangle. Add elements inside the rectangle.

Draw the lower part of the torso.

With short straight lines depict the lower part of the torso, which has a narrower shape.

Sketch out the legs.

The legs are large and consist of several elements.

Depict the arms.

Draw two arms on the sides of the torso. On one hand, add the weapon.

Add details.

Sketch out small additional elements on the helmet and on the upper body.

Add more details.

Draw additional elements on the legs.

Color the transformer.

You will need blue, grey, and red to color different parts of the transformer.
I suggest you download the short version of the lesson as a PDF file. This will help you return to the lesson if necessary.