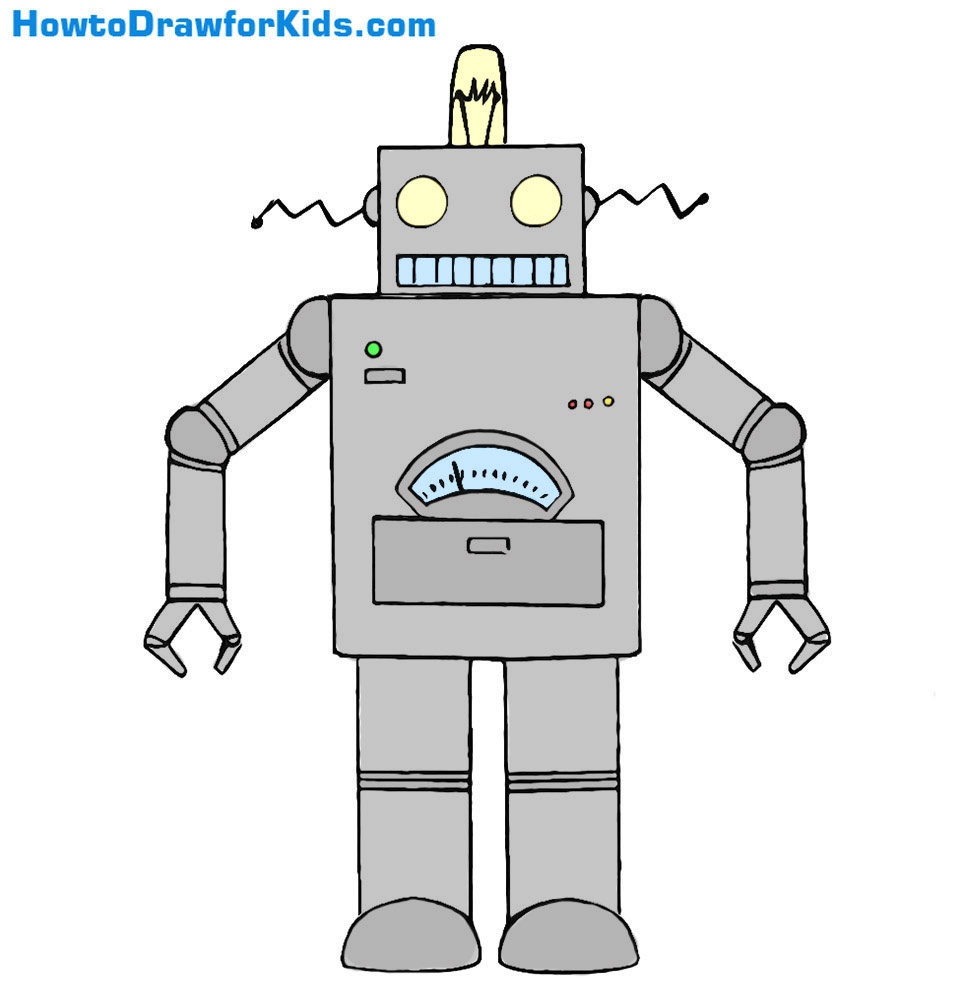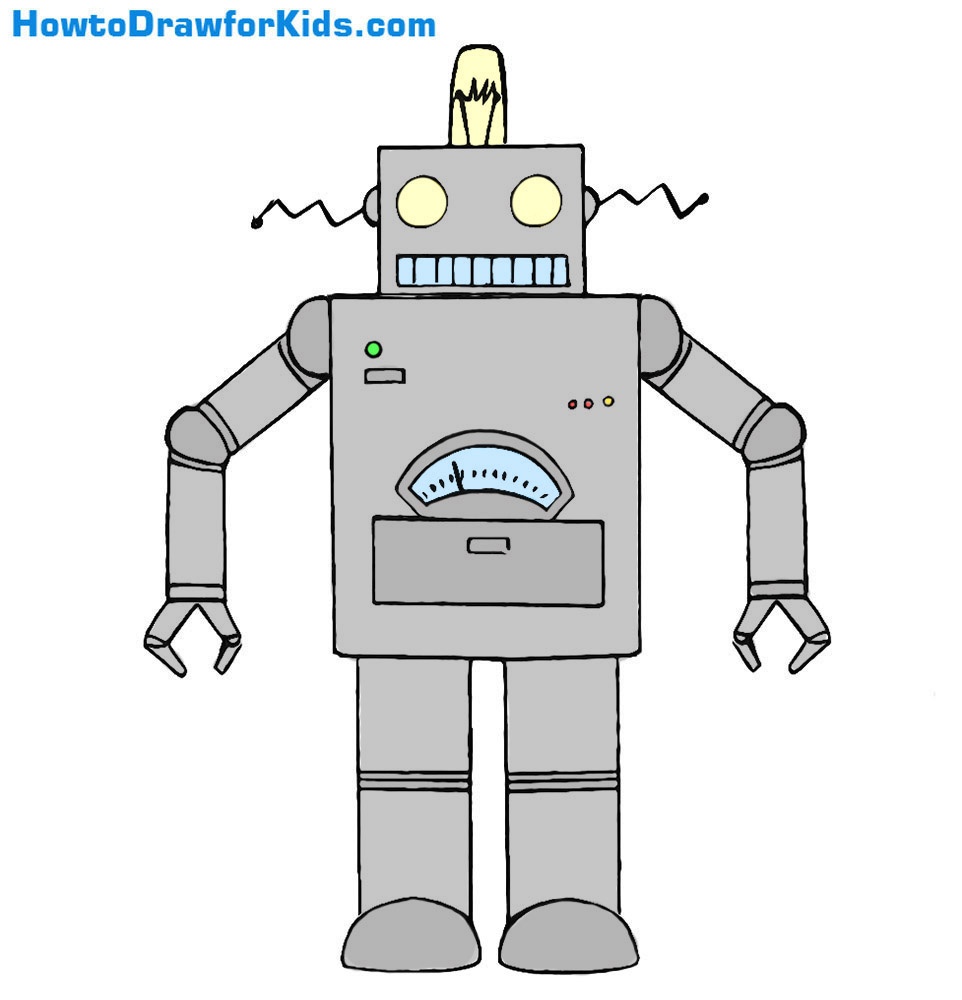 Hello, dear young artists and welcome to the lesson on how to draw a robot for kids. This will be a very simple lesson and we will walk through it step by step.
Step 1
First, draw a square that will be the head of our robot in the future.
Step 2
Right below the head, draw the body in the form of a rectangle.
Step 3
Draw the eyes in the form of circles and mouth in the shape of a long rectangle. Draw teeth with short vertical lines.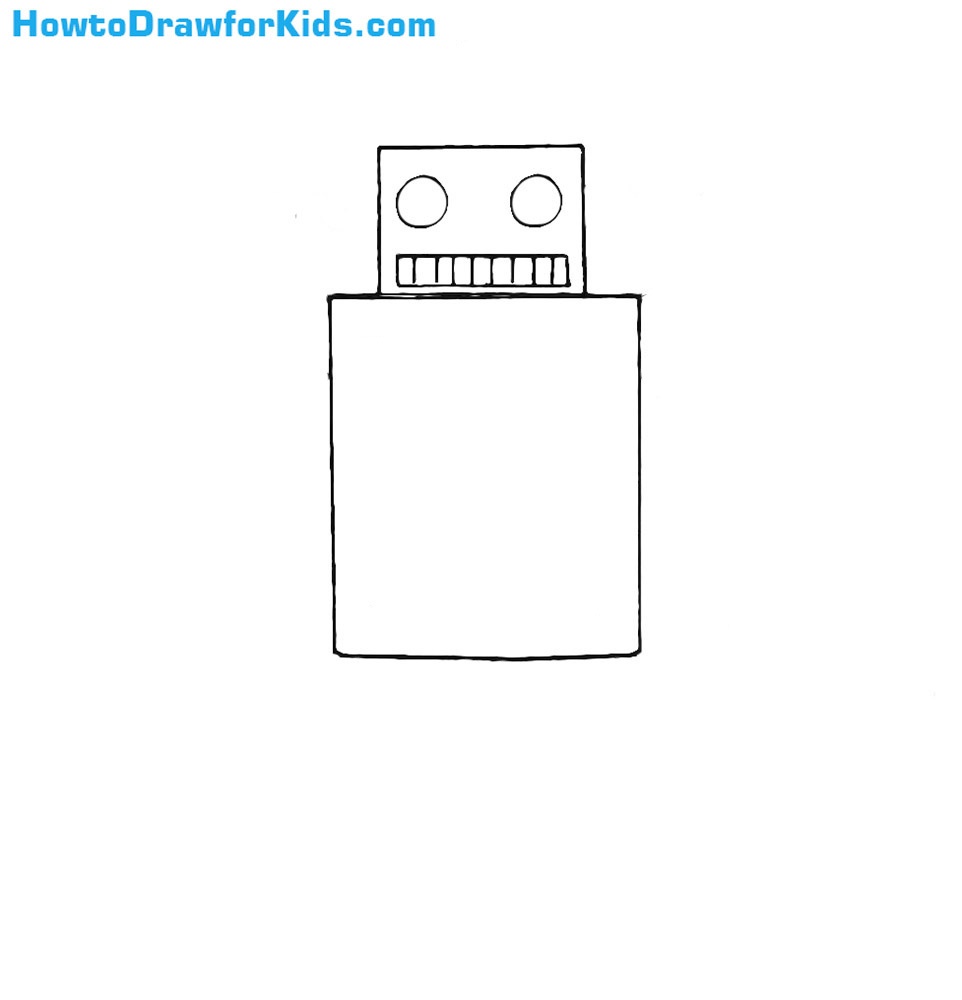 Step 4
On the top of the head draw a light bulb and on the sides of the head draw antennas.
Step 5
Using such simple geometric shapes as circles and rectangles draw the arms.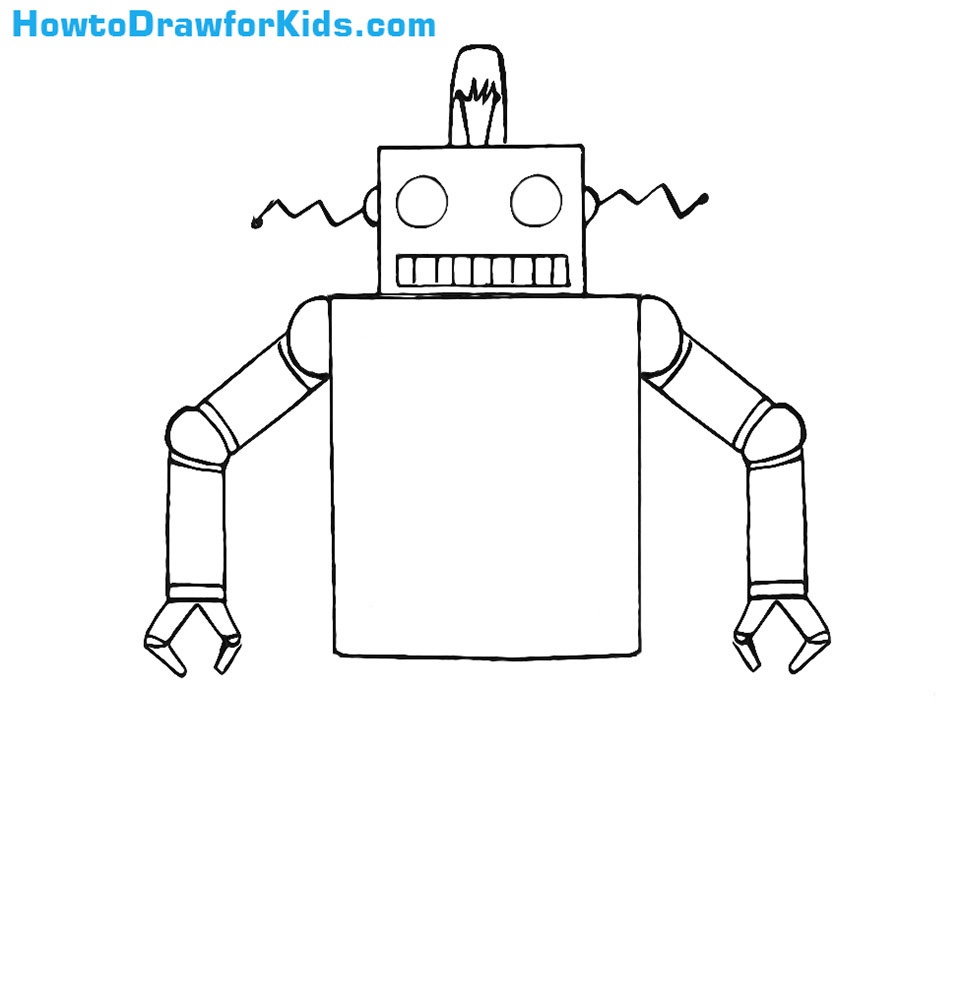 Step 6
Now using long rectangles draw the legs and feet using semi-circles.
Step 7
On the chest of our robot draw different arrows, panels, and other elements.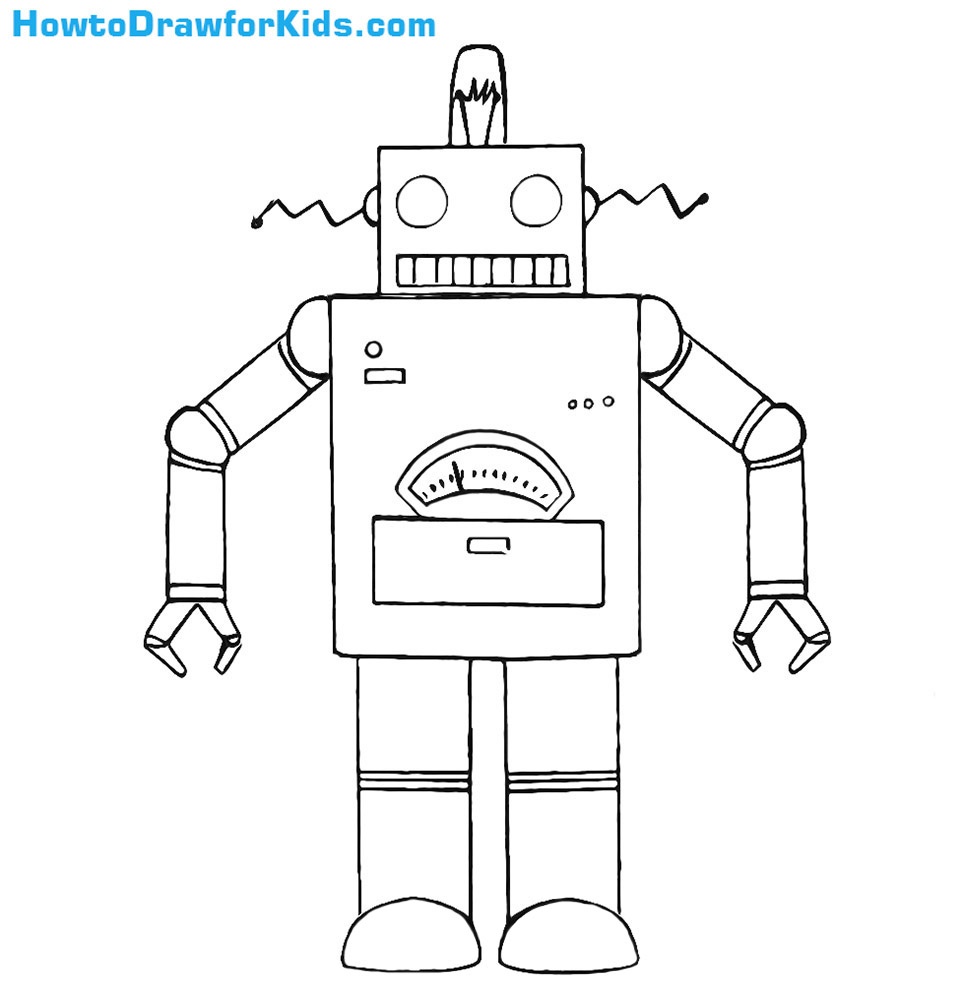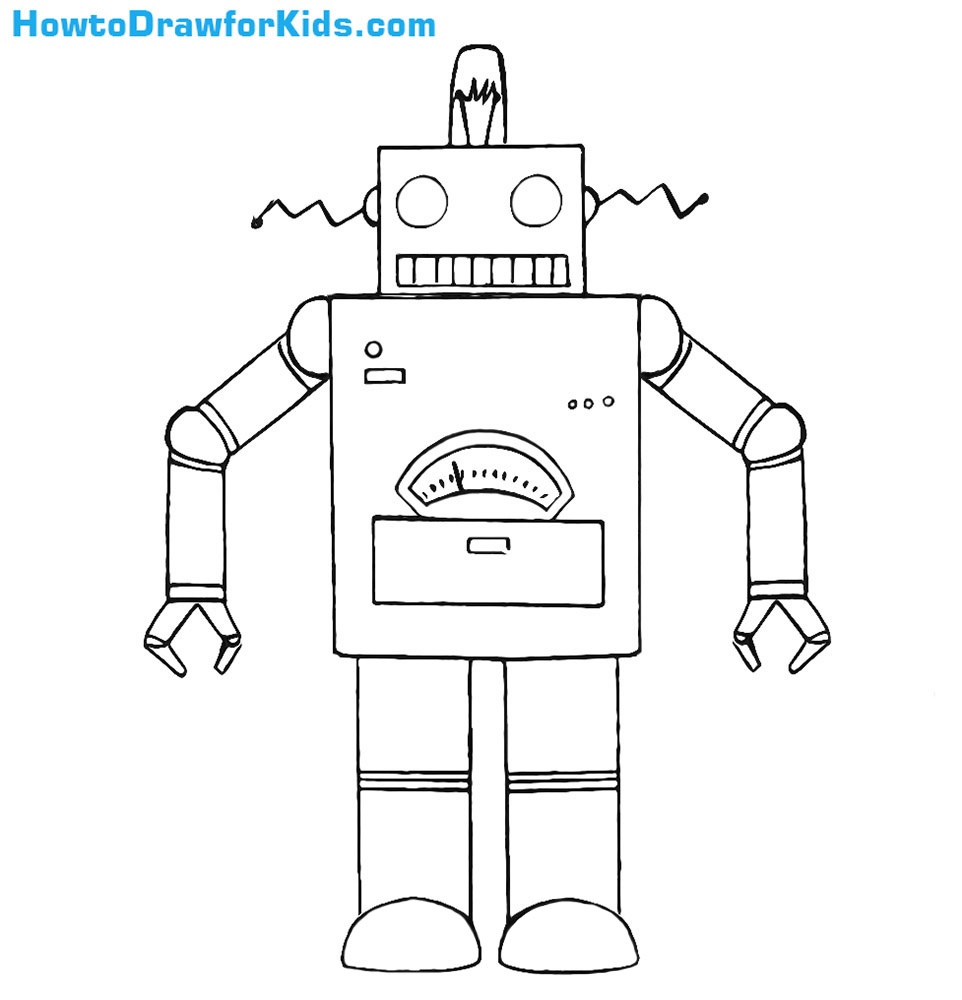 Step 8
Take a light gray or blue color and paint the robot. Paint the light bulbs in light yellow.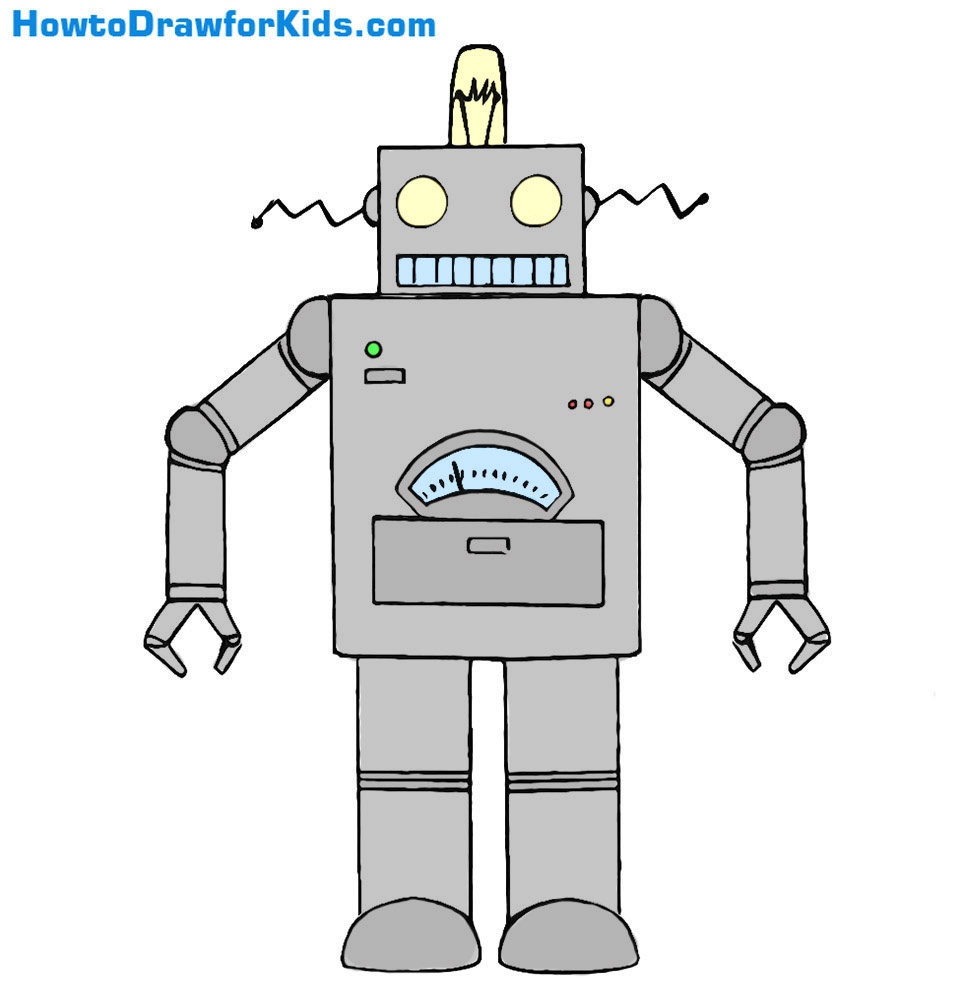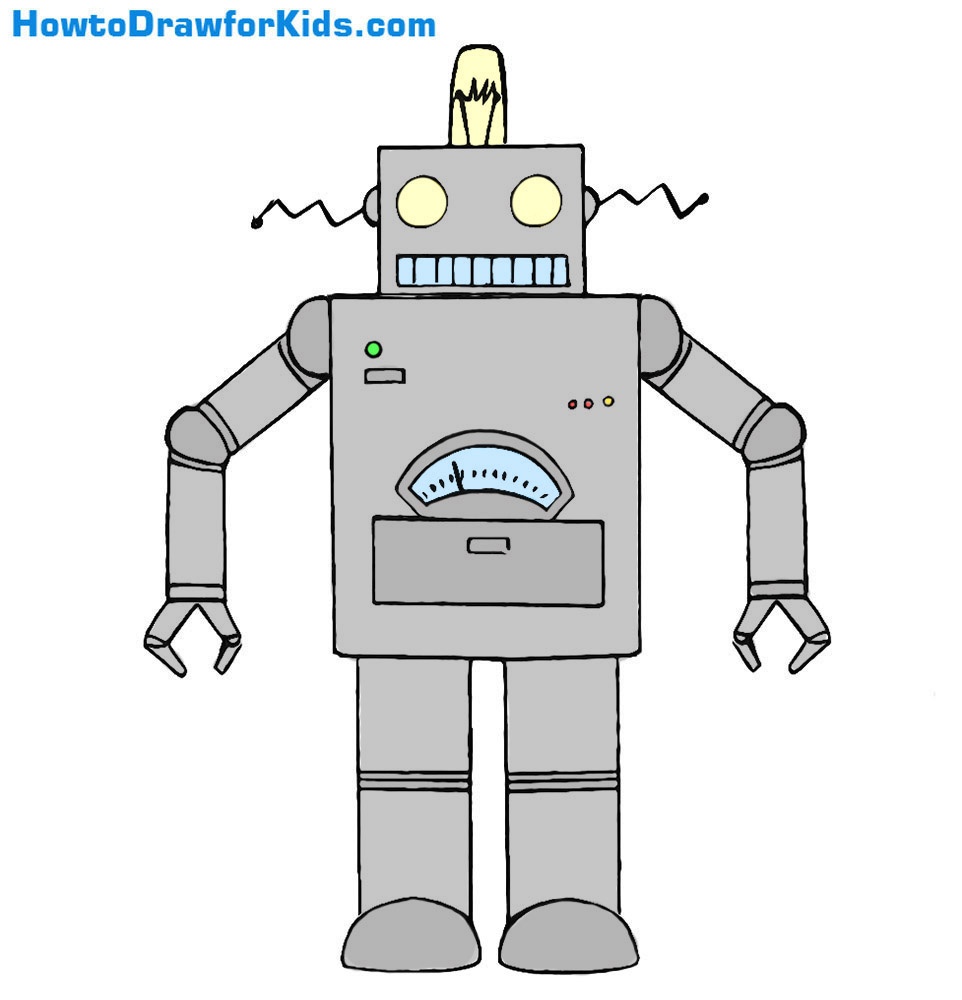 Today we were drawing a robot, if you want to draw another metal guy, visit the drawing lesson about how to draw a knight.
Robots are the old dream of mankind. Since ancient times, we have been dreaming of creating mechanical things that will look like people, act like people, and even think like people. And now we are close to this dream like never before. Look at the robots that make the Boston Dynamics.
I cannot show how to create a robot on this site, but I easily showed how to draw a robot.
And at the end of this tutorial, you can see the shortened version of the tutorial that consists of eight stages without text.