In this tutorial you will learn how to draw a Dalmatian step by step. The lesson will be interesting and useful for any novice artist.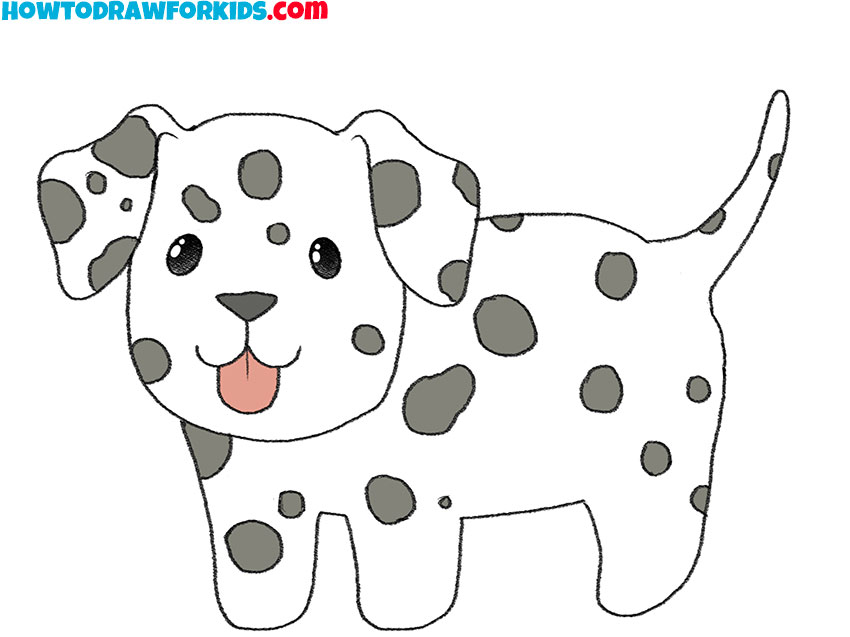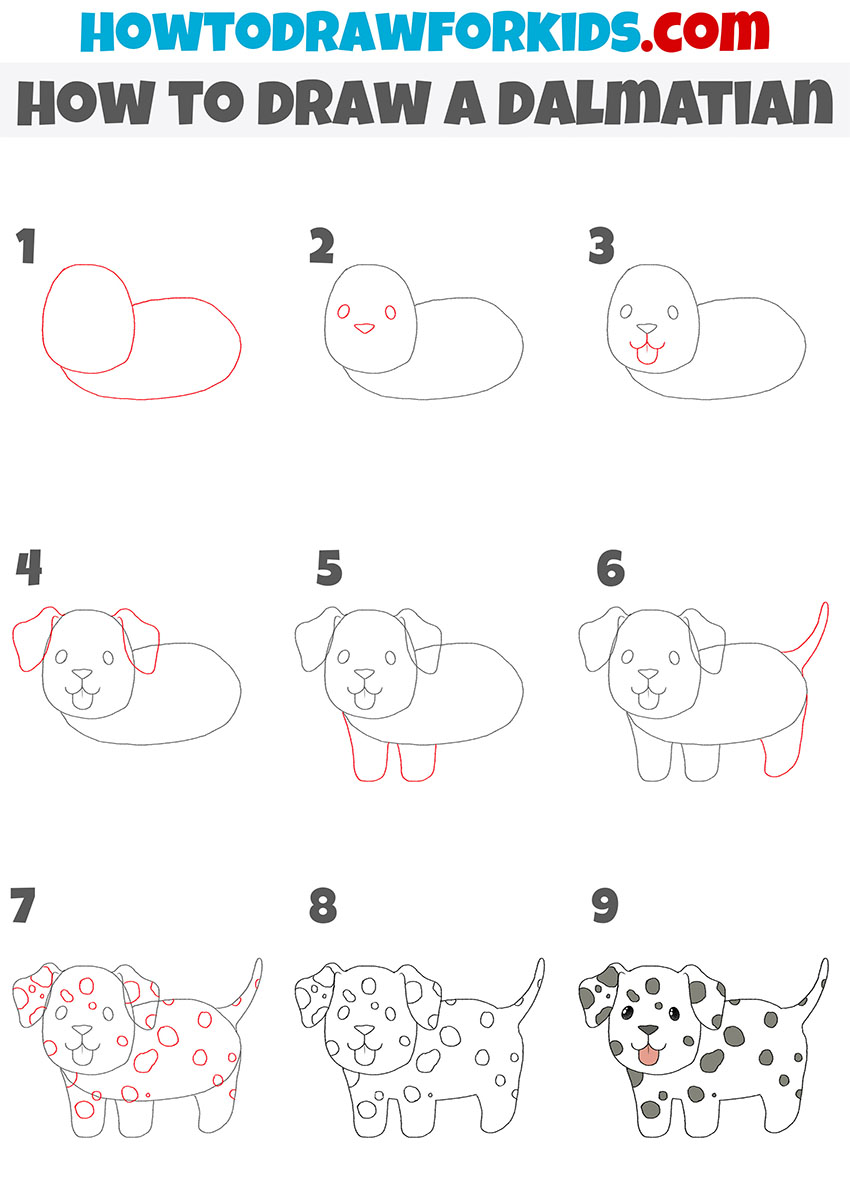 If you love dogs and want to improve your artistic skills, then be sure to follow the lesson on how to draw a Dalmatian step by step.
The Dalmatian is a very intelligent, active, strong and muscular dog. The Dalmatian has an elongated muzzle, ears are folded, the coat is short, soft, and thick. A lot of black spots on the body makes this dog especially attractive.
In this lesson you will draw a small Dalmatian puppy. I am sure that with the help of my instructions you will quickly draw this cute fidget. You can use the acquired skills to draw other dogs.
Materials
Pencil
Paper
Eraser
Coloring supplies
Time needed: 30 minutes
How to Draw a Dalmatian
Draw the head and torso.

First draw the head in the shape of an oval and then add the small torso.

Depict the eyes and nose.

Draw the eyes in the form of two ovals and add the nose in the shape of a triangle.

Add the rest of the muzzle.

From the nose, draw down curved lines to represent the mouth and add the protruding tongue.

Sketch out the ears.

On the sides of the head draw two ears that hang down freely.

Draw the front paws.

At the bottom of the body, draw two short front legs of the same shape as in the example.

Depict the hind leg and tail.

Draw one hind leg and add the thin tail that is lifted.

Detail the color.

On the body of the dog, successively add the lot of spots of different sizes and shapes.

Correct inaccuracies.

Take the eraser and carefully erase all unnecessary lines in your drawing.

Color the drawing.

Color the spots gray, color the eyes black, and color the tongue pink.
The Dalmatian is ready! I hope that you tried your best at each stage of drawing, and you got a great drawing. Share your impressions in the comments. Especially for your convenience, I have prepared a PDF file with a short version of this lesson in advance. Rather, download the file and draw at any convenient time.