Today I will tell you how to draw a sunflower. This is going to be a really simple tutorial that is tailored specifically for artists with a basic skill level.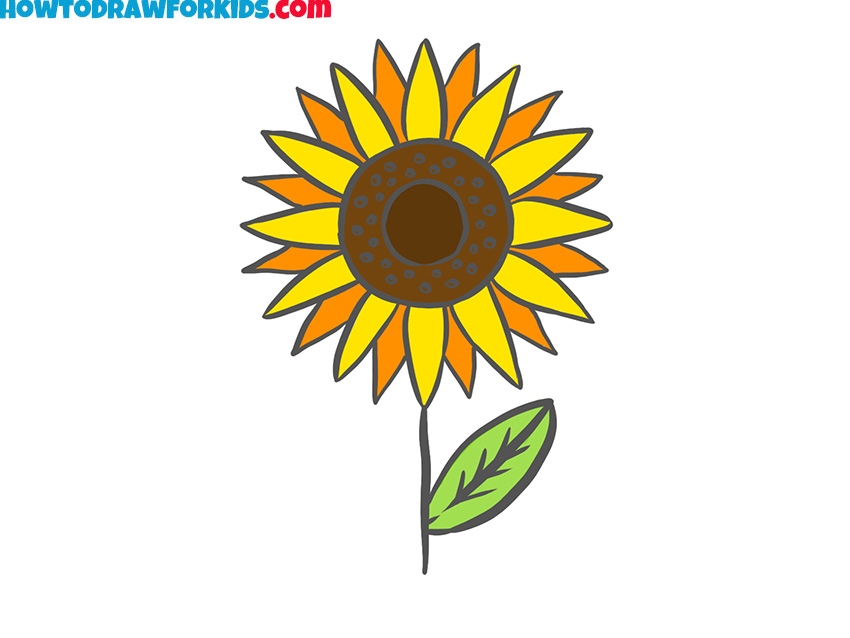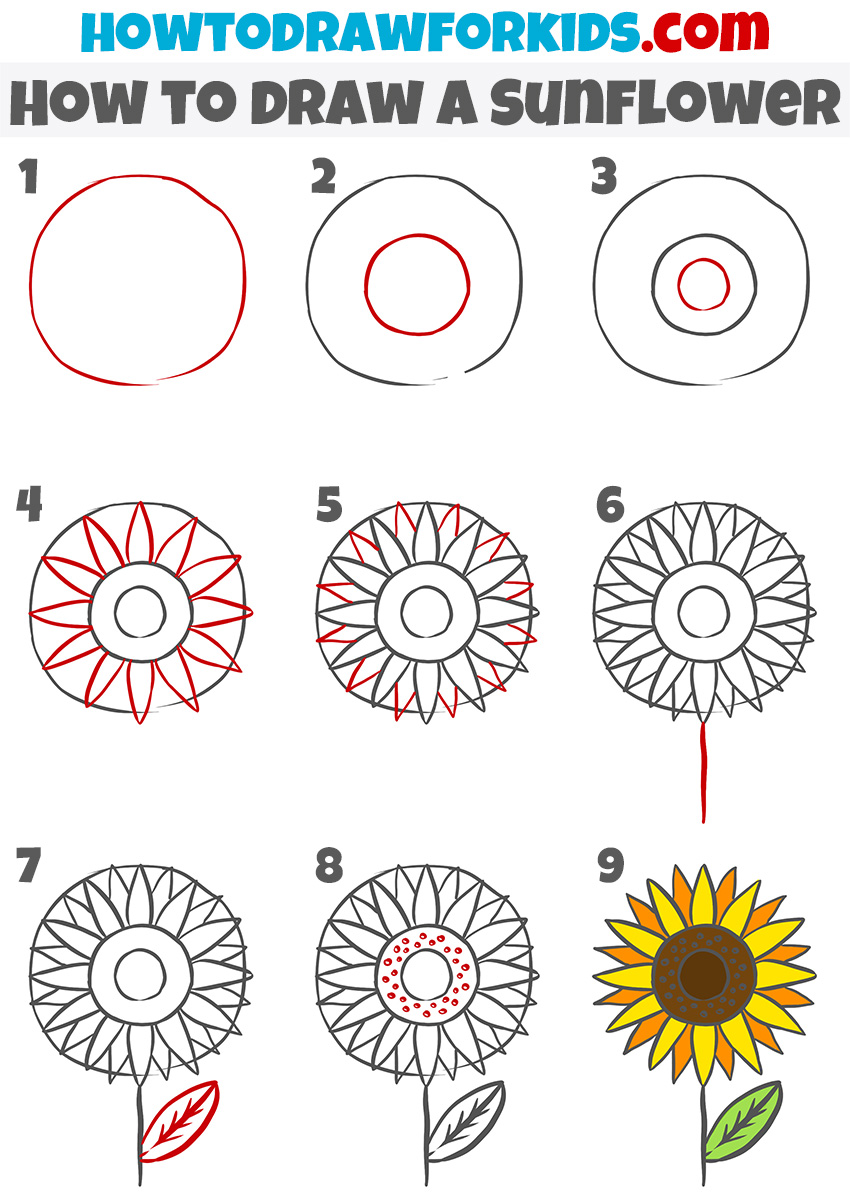 why did I choose a lesson on how to draw a sunflower? There are several reasons for this.
The sunflower is a very bright and beautiful plant. The sunflower is associated with summer, sun and a carefree mood. In addition to aesthetic pleasure, sunflower is also very useful in practical terms. Sunflower seeds are high-calorie and nutritious food. Sunflower oil is an essential ingredient in almost any organic salad.
Also, a sunflower is a great drawing object. It is a very simple but beautiful flower. You can paint this without unnecessary details and complications, regardless of your level of artistic skill.
Materials
Pencil
Paper
Eraser
Coloring supplies
Time needed: 25 minutes.
How to draw a sunflower
Draw the base shape.

Depict a large circle at the top of the paper.

Add a small circle.

This circle defines the inside of the flower.

Draw the center of the flower

It also looks like a small circle.

Draw the petals.

These elongated triangles should be located between the circles from the first and second steps.

Add another layer of petals.

The middle parts of the petals are overlapped by the petals from the previous step.

Draw the stem.

Don't try to draw a perfectly straight line. Slight bends are fine here.

Draw a leaf.

You can add a couple more leaves of your choice.

Add the final details.

Draw the outlines of the large, oily sunflower seeds.

Color the sunflower.

Don't forget the yellow color. This is the basis of the whole drawing.
So, we finished this drawing tutorial. You can write all your questions in the comments. I will also be very happy if you tell about your impressions of this guide and suggest your ideas for the next posts. Subscribe to me on social networks and share the lessons that you liked the most.
Also, i have prepared a short version of this tutorial in PDF format, which you can download and use at any time convenient for you.