I suggest you complete a lesson, thanks to which you will learn how to draw a building. This guide is designed especially for beginners.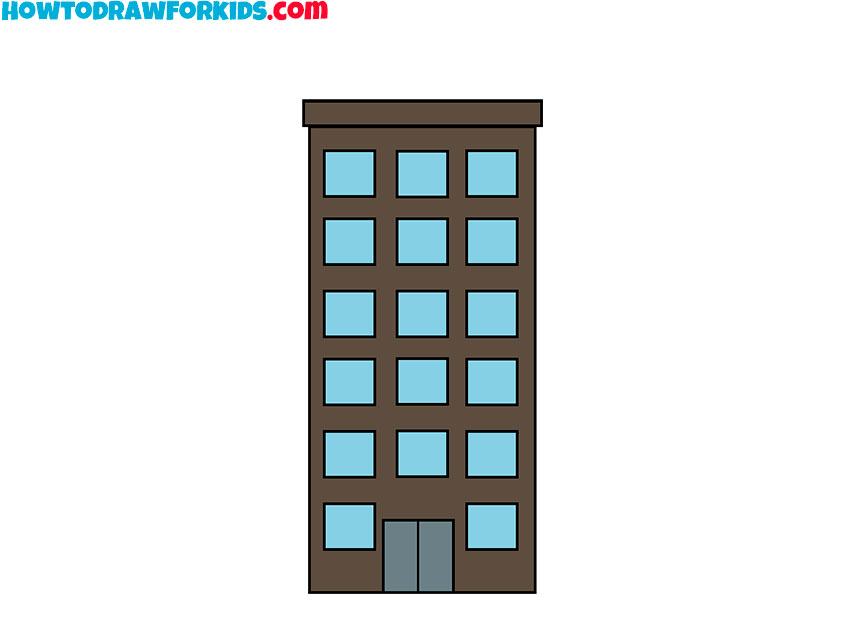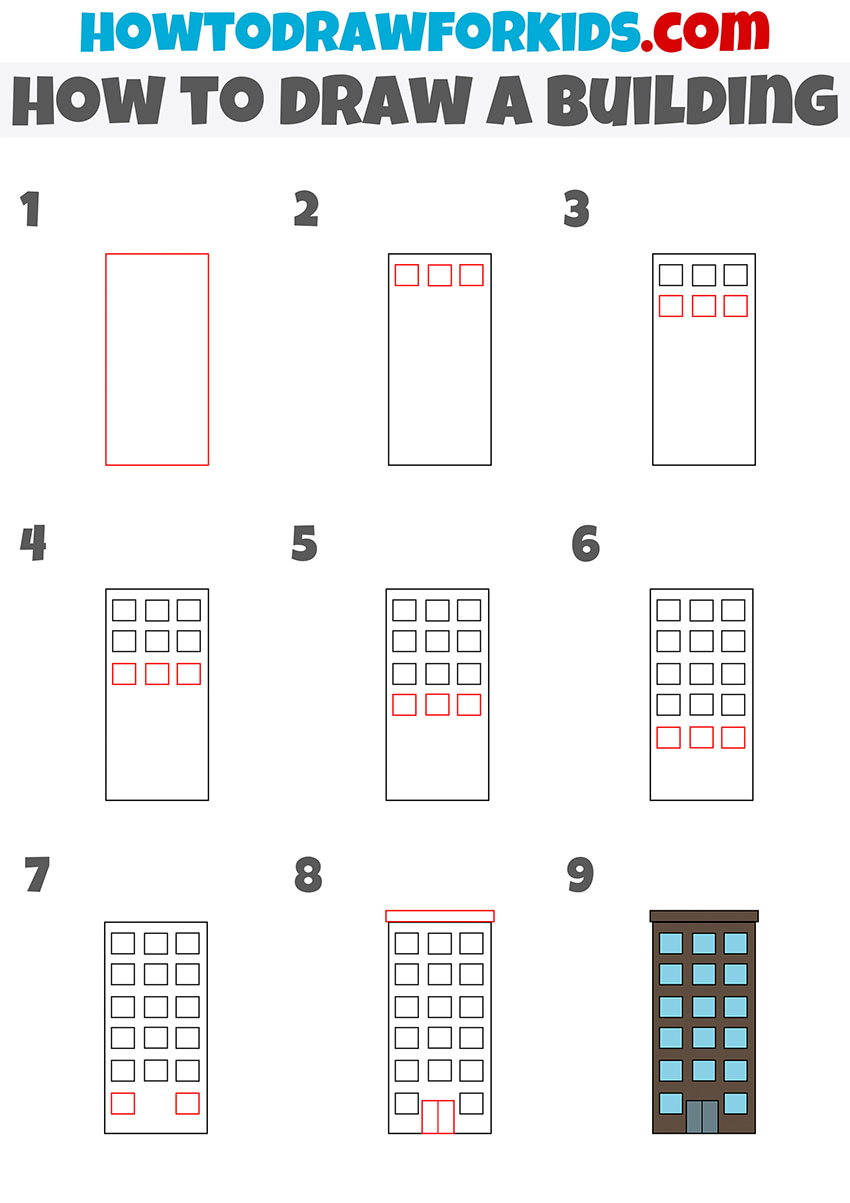 In this lesson, I want to show you how to draw a building. I am sure that this lesson will be useful for you, and you can use the acquired skills in the future when you want to draw any city landscape.
The figure shows a tall building, which consists of six floors. Usually offices are located in such buildings. The shape of the building is very simple and is a rectangle.
Windows and doors are shown schematically and do not contain additional elements. To successfully complete this lesson, you will need minimal artistic skills.
You must correctly draw the outer contour and evenly position the windows on each floor. To paint the facade of the building, you can use any color.
Materials
Pencil
Paper
Eraser
Coloring supplies
Time needed: 30 minutes
How to Draw a Building
Draw the outer outline.

Sketch out a straight rectangle.

Depict the top floor.

At the very top, draw three even squares that are located on the same level.

Add the next floor.

Slightly lower and draw the next row of windows.

Draw the next floor.

Repeat the previous step and draw three more windows of the same size.

Depict the next floor.

A little lower, add three more square-shaped windows.

Sketch out the next floor.

Draw three windows in the same way as you did in the previous steps.

Draw the first floor.

At the very bottom, draw two identical windows on the sides.

Add the door and roof.

Depict the door that consists of two elements and add the roof.

Color the building.

Color the windows blue. You can color the body of the building in any dark color.
I want to remind you that now you can download a short version of the lesson as a PDF file. Save this file for yourself and use it any time you want to get creative.