I suggest you complete a lesson on how to draw a party hat. I am sure that you will quickly cope with this creative task.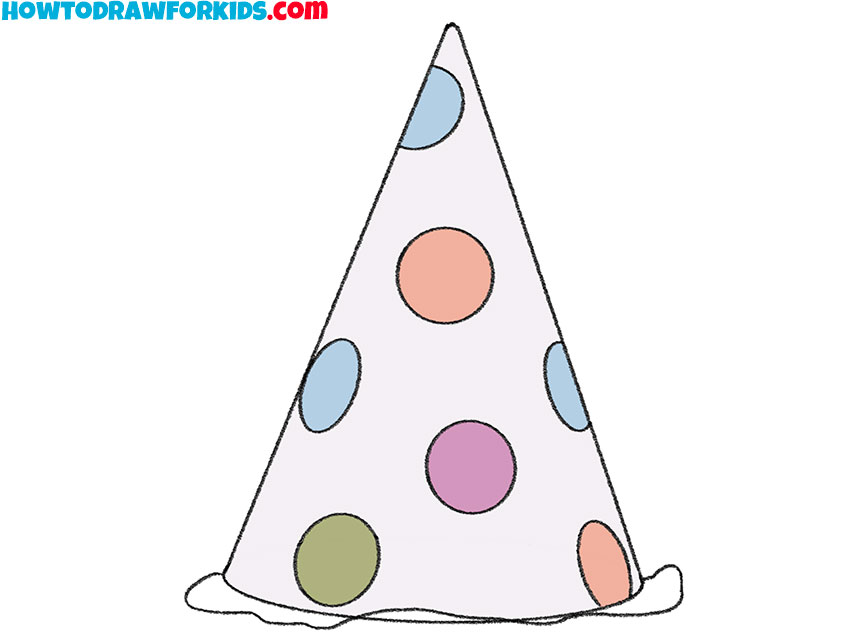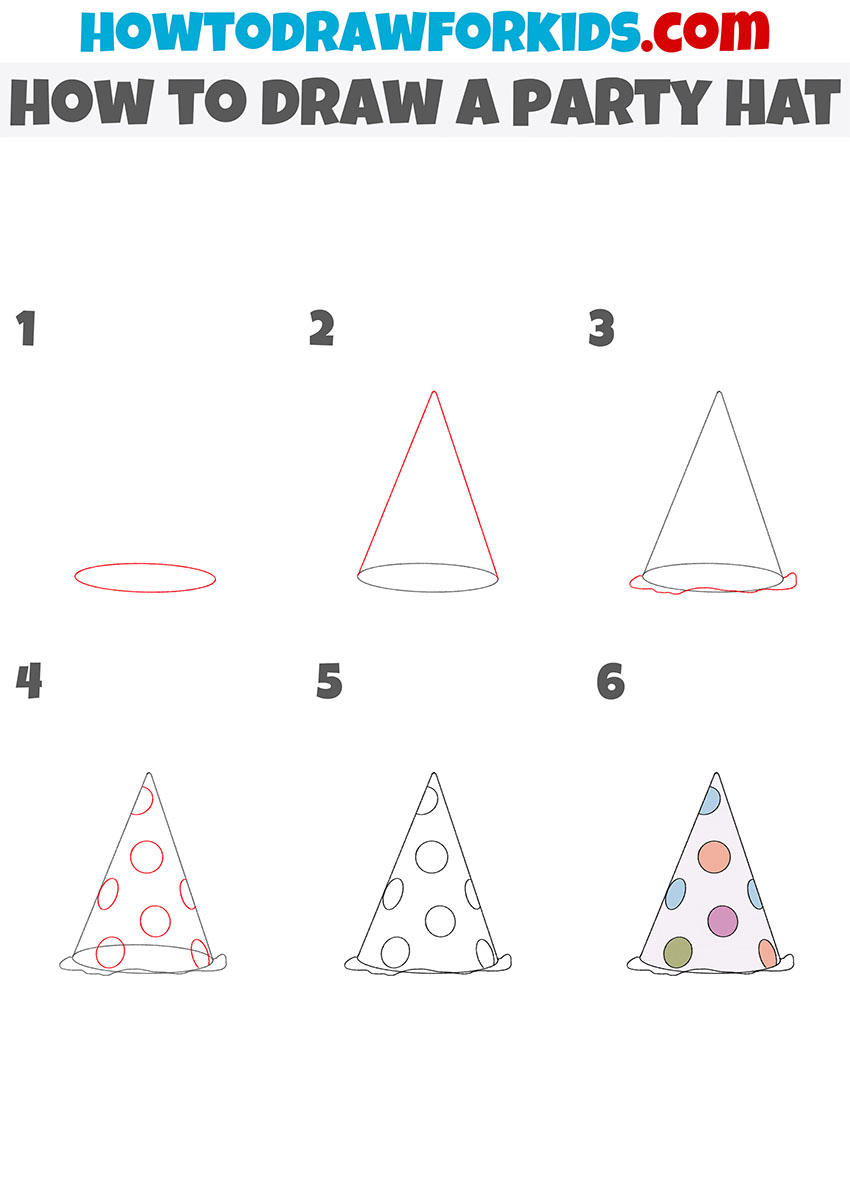 I decided to dedicate this lesson to drawing a festive attribute, and now you will learn how to draw a party hat. This lesson will require your ability to draw simple geometric shapes. This will be a great workout for you.
The figure shows a hat in the shape of a cone. Such a hat looks very funny and evokes pleasant associations of celebration and fun. The hat has an uneven bottom contour and is decorated with bright-colored spots. A simple cone-shaped hat will be a great addition to your holiday attire. Such a hat can be put on for a masquerade and for any friendly party.
For coloring, you can use the same colors that are presented in the instructions or any other colors of your choice. If you master this lesson, then in the future you can easily draw any other cone-shaped object. So, take the necessary art supplies and start following all the steps in this tutorial.
Materials
Pencil
Paper
Eraser
Coloring supplies
Time needed: 30 minutes
How to Draw a Party Hat
Draw the base.

Decide what size your drawing will be and draw an even ellipse.

Add the sides of the hat.

Draw even, straight lines to end up with a cone-shaped figure.

Depict the bottom outline.

Sketch out an uneven line at the very bottom.

Sketch out the spots.

Consistently depict several circles on the surface of the hat.

Correct inaccuracies.

Use the eraser to remove all extra lines in the drawing.

Color the drawing.

To color the party hat, you will need some bright colors.
Now you have completed all the steps in this tutorial and know how to draw a party hat step by step. Write what other holiday attributes you want to learn how to draw, and I will definitely take into account your wishes when creating new lessons. If you want to always have access to this lesson, then right now download the PDF file, which contains all the useful information about this lesson.