In this lesson, you will learn how to draw a backpack. This lesson will be useful for any aspiring artist.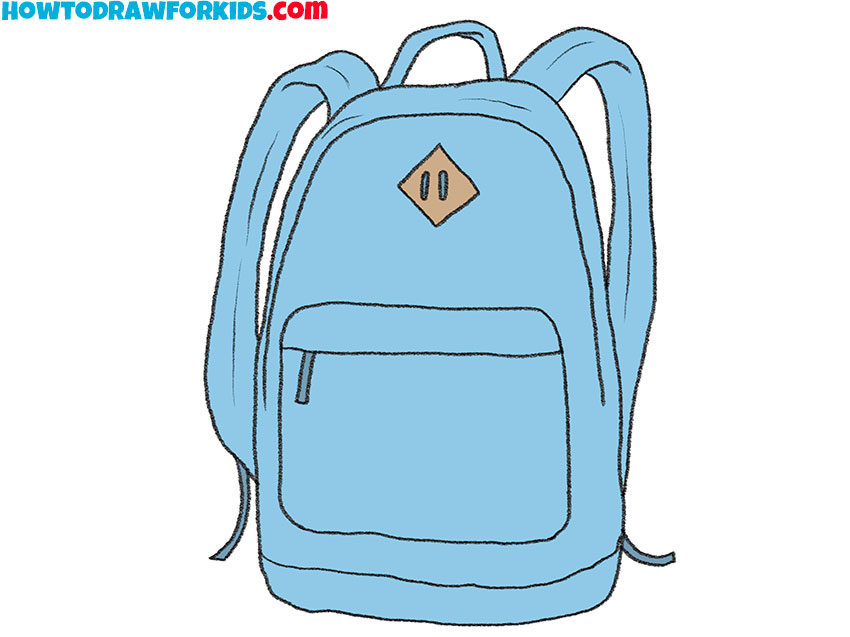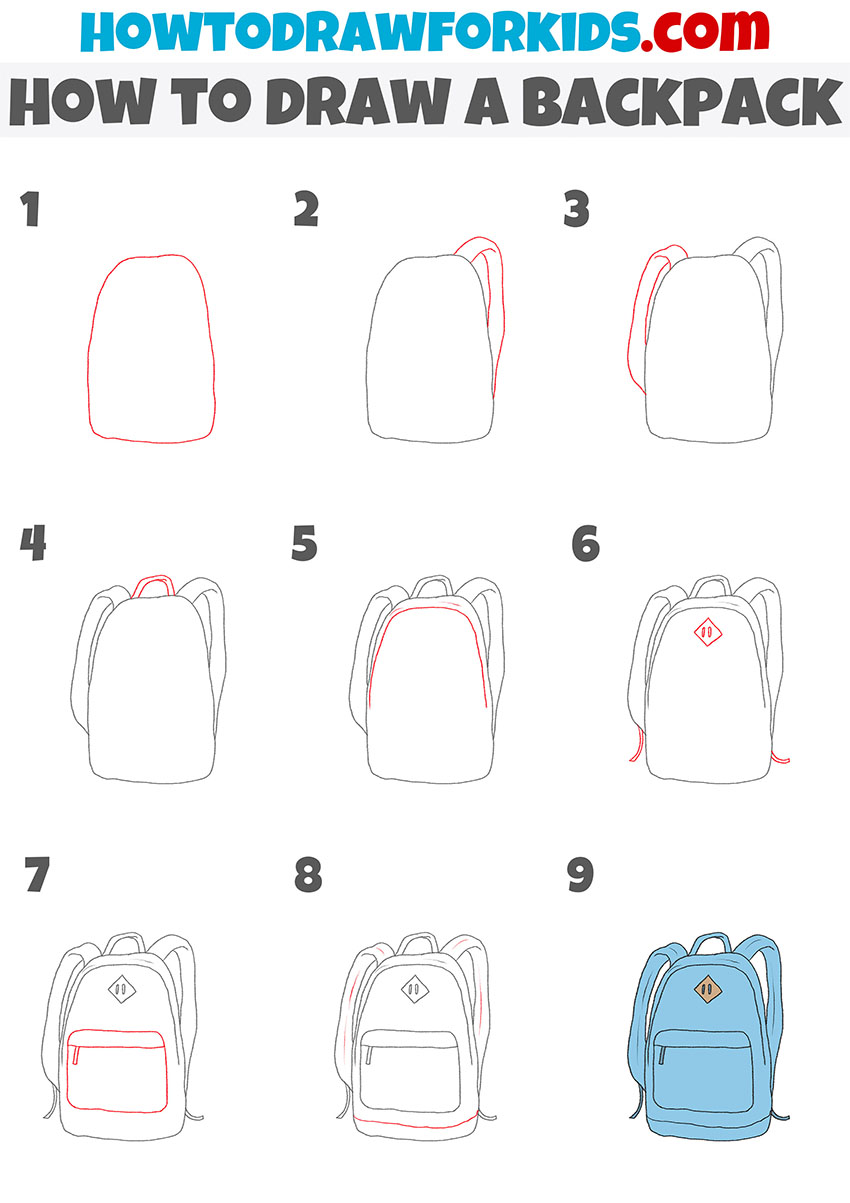 Today you will learn how to draw a familiar item from your everyday life and in this lesson you will learn how to draw a backpack step by step.
The backpack is a convenient and practical bag that allows you to carry cargo on your back and at the same time your hands remain free. There are many types of backpacks, they are made from different materials, and they have different designs and colors.
In this tutorial, you will be drawing a cute backpack that has two shoulder straps and one small handle in the middle. On the front side there is a wide zip pocket and there is a small emblem on the top.
For painting the backpack, you can choose the same color as recommended in this guide, or you can use any other color of your choice.
Materials
Pencil
Paper
Eraser
Coloring supplies
Time needed: 30 minutes
How to Draw a Backpack
Draw the main outline.

The outer contour has the shape of a trapezoid with rounded corners.

Add one strap.

With the help of smooth lines, draw the strap on the right side.

Depict the second lamp.

This step is similar to the previous one, and now you have to draw a similar strap on the left side.

Sketch out the handle on the backpack.

At the top of the backpack, draw the small semicircular handle.

Draw the thickness of the backpack.

Depict a smooth curved line along the outer contour and add the small folds.

Depict small details.

Add the straps in the form of thin stripes and depict the diamond-shaped emblem.

Sketch out the pocket.

At the bottom of the backpack draw the rectangular pocket with the zipper.

Add the rest of the elements.

Draw a transverse line at the bottom of the backpack and add the pleats to the straps.

Color the drawing.

Use blue or any other bright color of your choice.
By tradition, at the end of the lesson, I prepared a PDF file with a brief instruction. Rather, download the file so that you can return to the lesson and repeat it at any convenient time.