I have prepared for you a step by step lesson on how to draw cat eyes easy. This guide contains only nine simple steps with useful tips.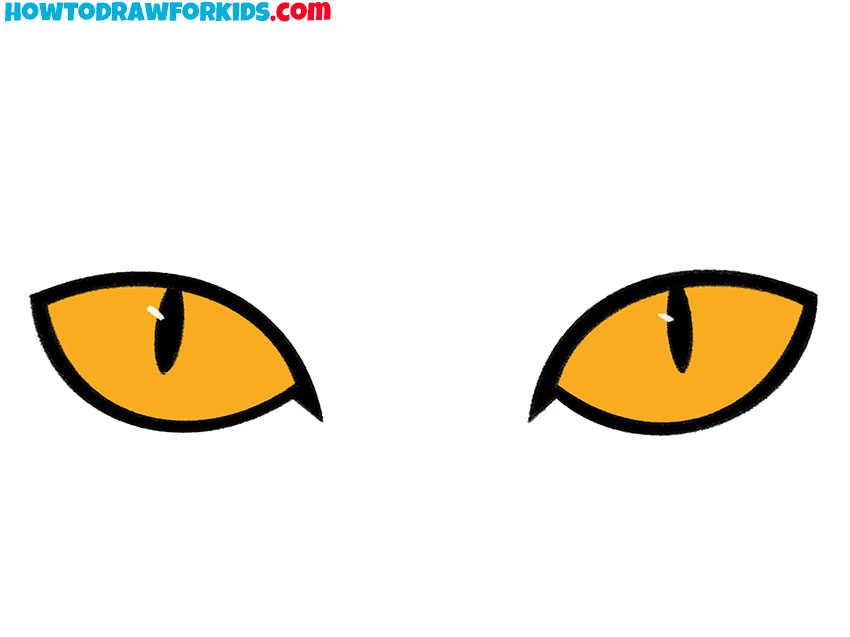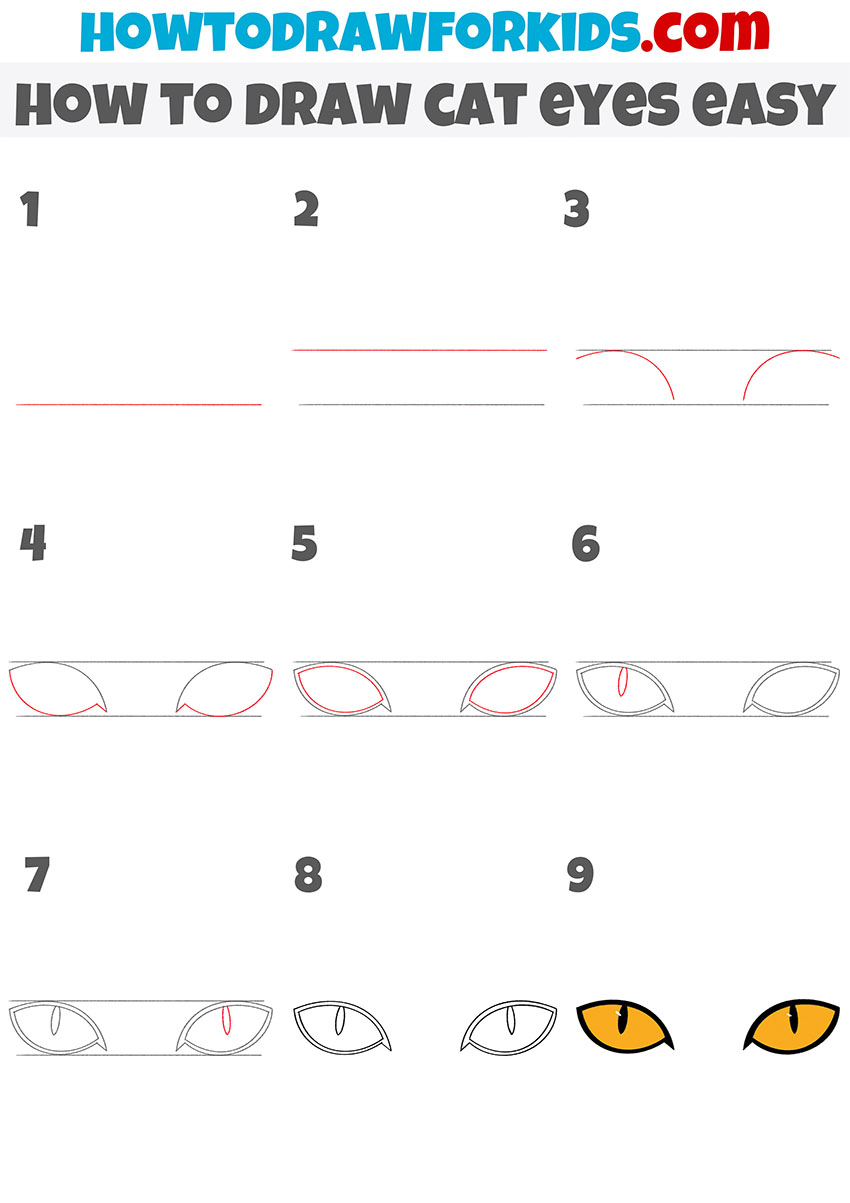 Now I want to show you how to draw cat eyes easy. I hope you enjoy the drawing lessons provided on this site and improve your creativity with our step-by-step instructions.
Perhaps you have already drawn cat eyes and you have some drawing skills or you are drawing cat eyes for the first time. I assure you that you will quickly draw cat eyes, even if you have not had to do this before.
This tutorial shows a very simple way how to draw cat eyes easy. The lesson is designed in such a way that all elements are very easy to repeat and there is a small hint at each drawing step. I think that this lesson was interesting and useful for you.
Materials
Pencil
Paper
Eraser
Coloring supplies
Time needed: 25 minutes.
How to Draw Cat Eyes Easy
Draw guidelines.

Depict a straight horizontal line.

Add an auxiliary line.

Determine the height of the picture and draw the second horizontal line above.

Depict the upper outline of the eyes.

Draw smooth rounded lines of the same shape.

Draw the bottom outline of the eye.

Add a smooth rounded line at the bottom of the eye and highlight the pointed corner of the eye.

Sketch out the thickness of the eyelid.

Draw the inner contour using smooth rounded lines.

Depict one pupil.

The pupil is narrow and has the shape of an elongated oval with pointed edges.

Draw the second pupil.

Repeat the previous step and in the second eye draw the pupil of the same shape.

Remove extra lines.

With an eraser, remove the horizontal auxiliary lines and make the outline of the eyes clearer.

Color the drawing.

Choose any color. Add the highlight to the eyes.
Now you know how to draw cat eyes easy. Download a PDF file with a short version of this lesson.