How to Draw an Angry Bird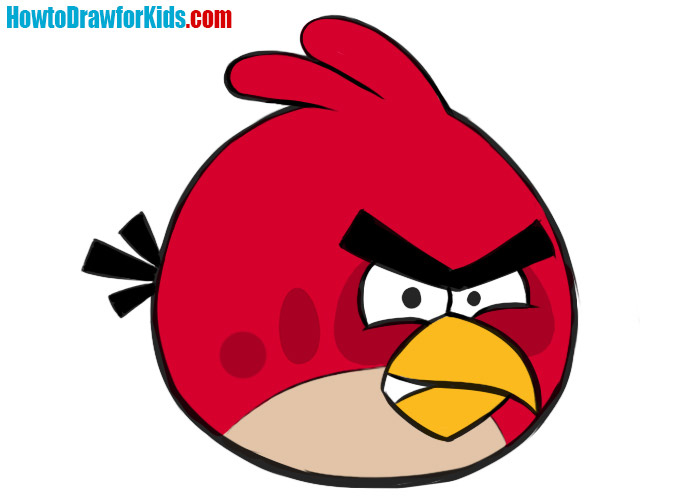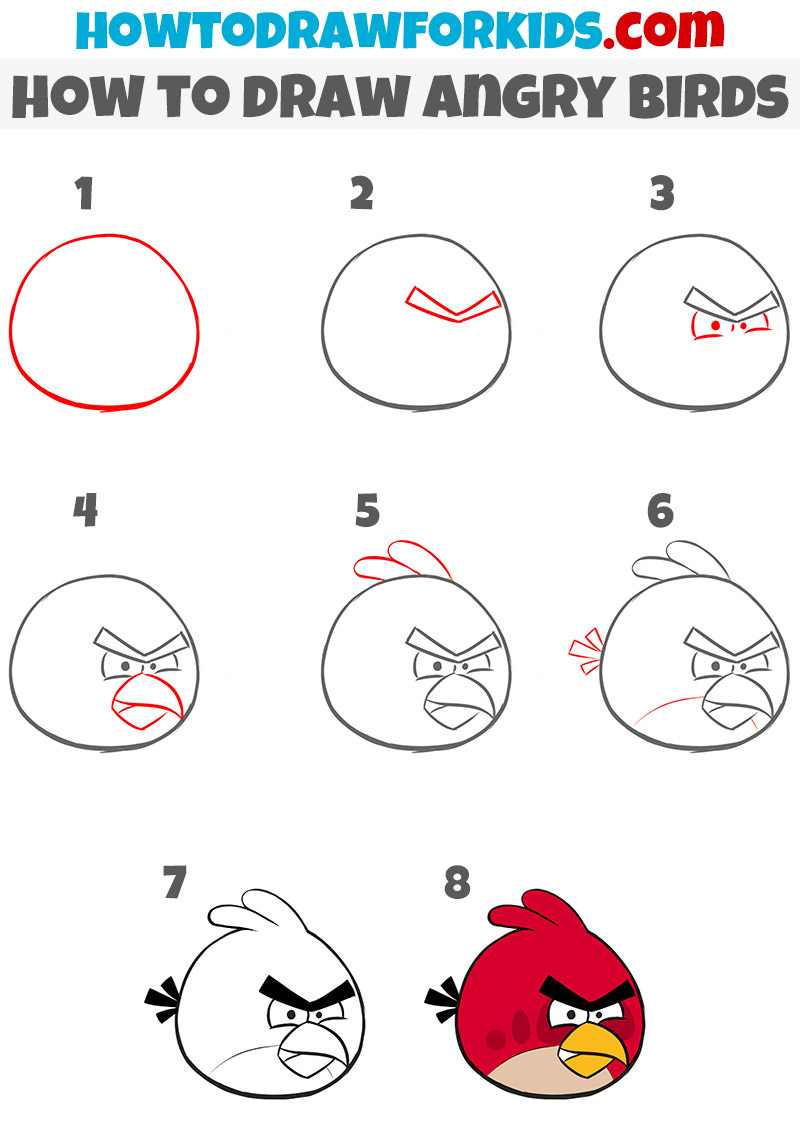 In this super simple instruction, I'll tell you how to draw an Angry Birds for kids or rather the red bird from this game.
This game was created back in 2009 and immediately made a splash. There was probably no one who, having bought a smartphone, did not try to play this game at least once. And despite such a venerable age, this game is incredibly popular until today.
So, now I will describe to you how to draw a red bird from Angry Birds. I will try to show this in the simplest way possible.
Step 1
First, draw the body in the shape shown in the image below these words.
Step 2
In the upper third, depict the eyebrows in the shape of a thick checkmark.
Step 3
Under the eyebrows, draw the eyes with a few straight lines and portray the pupils as circles.
Step 4
Draw the beak. It has two parts. The point of the beak should point downward.
Step 5
Now with a couple of long lines draw stylized feathers on the top of the head.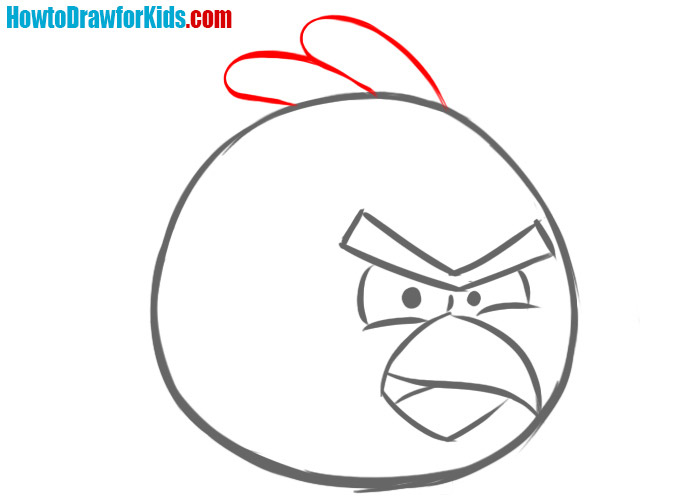 Step 6
Draw the tail feathers on the right side. Draw an arched line at the bottom.
Step 7
Erase all unnecessary construction lines and make the Angry Bird drawing darker and sharper.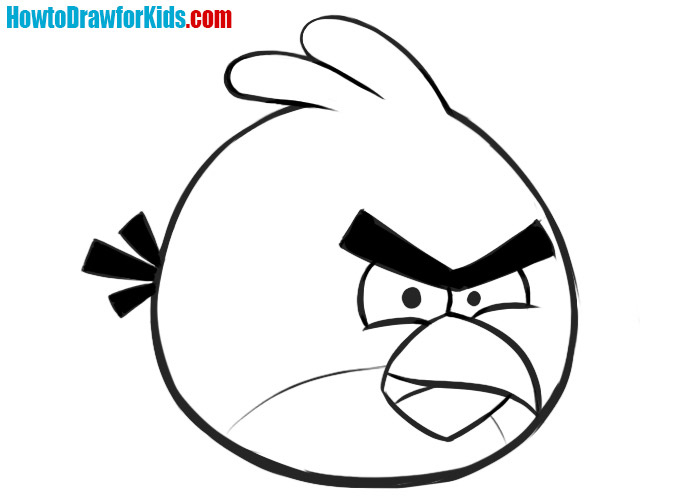 Step 8
Now paint the top in shades of red, the beak in yellow, and the bottom in beige.
It was a super simple instruction in which I tried to show you how to draw an angry bird for kids. Try to make your Angry Bird drawing even more interesting. For example, you can portray some other characters from this game or add a giant slingshot.
If you liked this instruction, then visit other instructions from Howtodrawforkids.com pages. You can find a huge number of very different famous cartoon characters and games, such as Spongebob or Spider-Man.