Now I will show you how to draw Piglet step by step. I am sure that you will be happy to draw this funny character.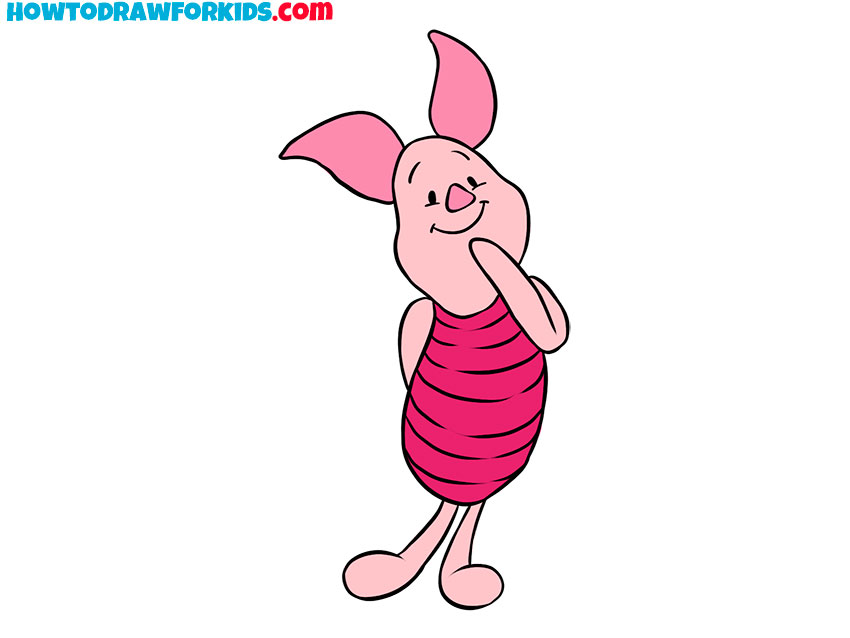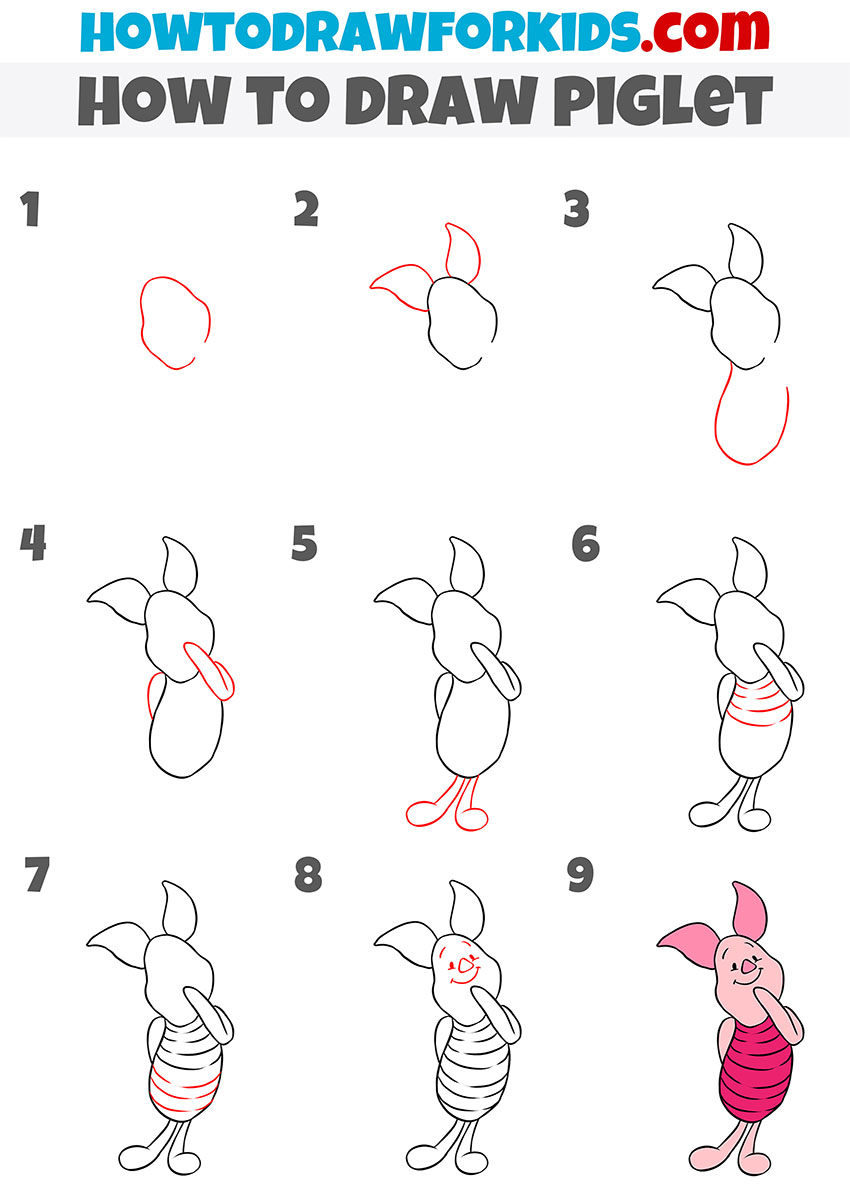 Surely you like the cartoon about Winnie the Pooh and his friend Piglet. This is a kind and sympathetic pig that often behaves restlessly and worries for any reason. This character looks very cute. In this tutorial, you will learn how to draw Piglet.
I think you will be interested in learning how to draw Piglet step by step. A simple instruction, which is designed specifically for beginners, will help you with this.
The lesson includes nine accessible steps. Each step is one simple action with a brief description attached. Be careful when completing the lesson, and you will quickly learn how to draw another fairy-tale character.
Materials
Pencil
Paper
Eraser
Coloring supplies
Time needed: 25 minutes.
How to Draw Piglet
Draw Piglet's head.

The top of the head is narrow and the sides are wide.

Depict the ears.

Sketch out two large ears on the head.

Add the torso.

The body has an oval shape.

Draw the upper paws.

The piglet hid one paw behind its back, bent the other at the elbow and brought it to the muzzle.

Depict the lower paws.

The paws have a narrow upper part and a wide lower part.

Sketch out stripes on the torso.

In the upper part of the body, depict transverse stripes using smooth rounded lines.

Draw the rest of the stripes.

Repeat the previous step and draw the same stripes at the bottom of the torso.

Add the elements of the muzzle.

On the muzzle draw eyes, eyebrows, nose, and mouth.

Color the Piglet.

Use two shades of pink to color different parts of the body.
You can download a PDF below that contains a short version of this guide and additional helpful resources.