I will tell and show how to draw sweatpants. This lesson will be useful, and you can successfully apply the acquired skills in next drawings.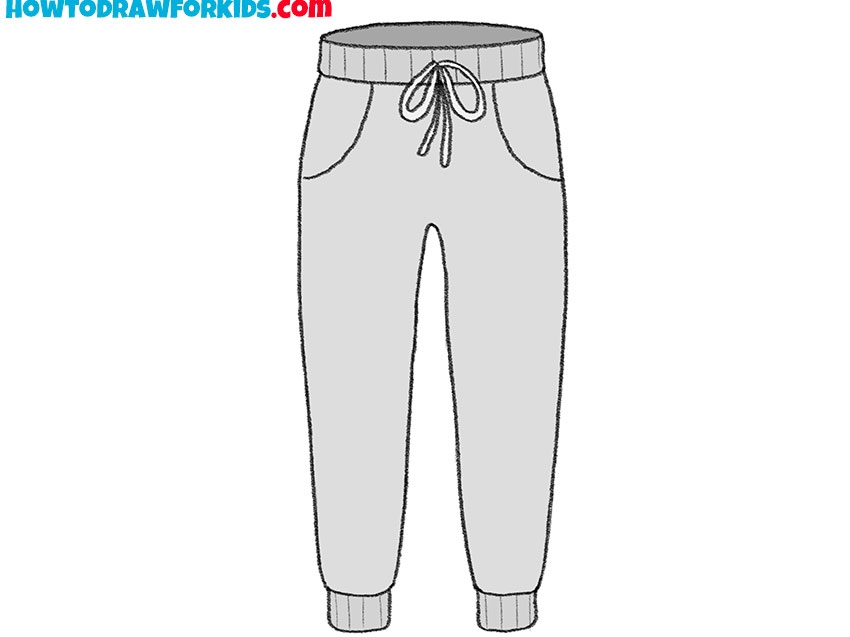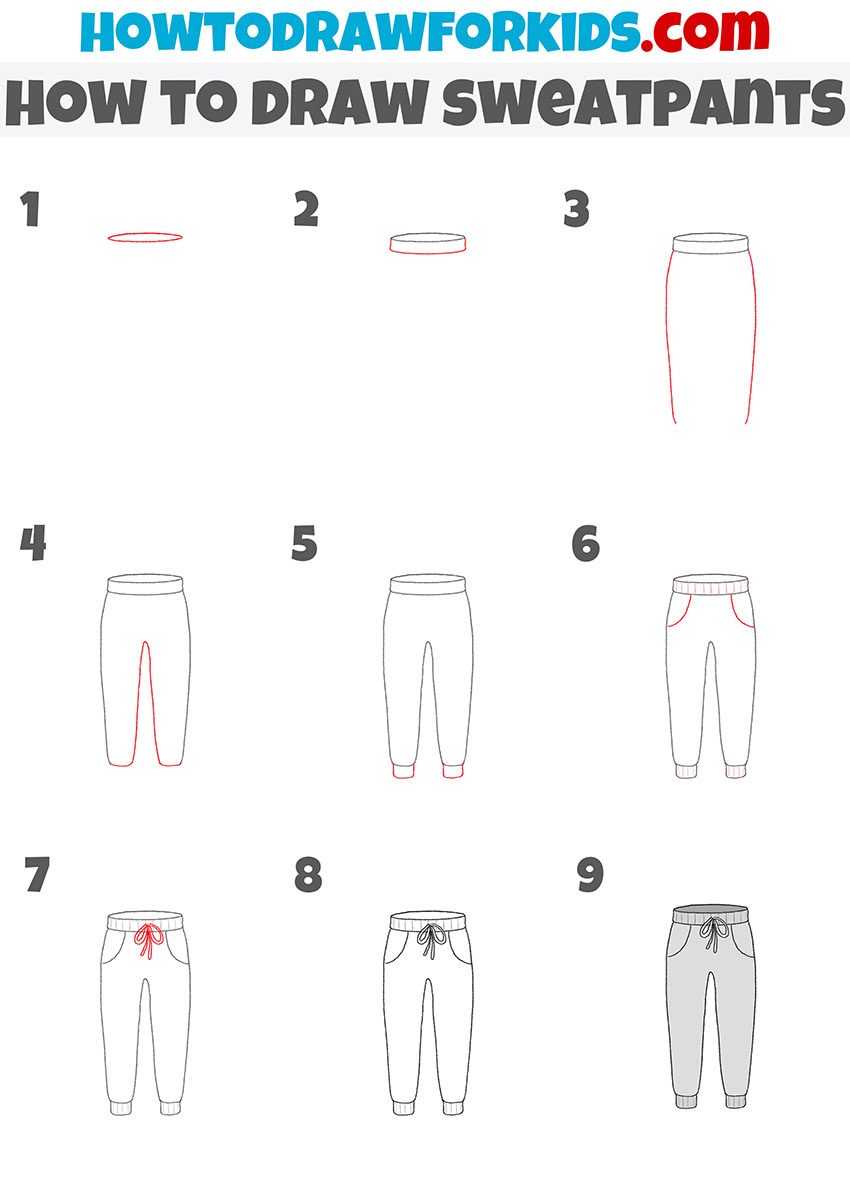 Here is a simple instruction from which you will learn how to draw sweatpants. It is the perfect garment for sports and any other active activities. The figure shows the standard model. This style of clothing can be worn by men, women, and children.
You can see that the sweatpants have a comfortable lacing at the waist, thanks to which you can easily adjust the width of the pants. At the bottom, there is a comfortable elastic band, thanks to which the pants fit snugly and are comfortable to move in.
Each step in this tutorial is one simple action that you can easily repeat. Be careful and careful, and you will get a great drawing. For coloring, you can use the same color as in the instructions, or you can use any other color of your choice.
Materials
Pencil
Paper
Eraser
Coloring supplies
Time needed: 30 minutes
How to Draw Sweatpants
Draw the top outline.

Depict a figure in the form of an elongated oval.

Depict the belt.

Draw two small vertical lines on the sides and add a smooth line between them.

Add the side outline.

From the belt, draw down two smooth lines.

Draw the inner outline of the pants.

Use smooth lines to draw the inside of the pants.

Add the elastic bands at the bottom.

Depict the small elastic band to the bottom of each leg.

Add details.

Sketch out the pockets and detail the elastic.

Draw the knot.

Carefully depict the knot of the same shape as in the example.

Correct inaccuracies.

Check your drawing with my example and correct inaccuracies if necessary.

Color the sweatpants.

Use light gray or any other colors.
Finally, I suggest you download a short version of the lesson in PDF format. Thanks to this, the lesson will be available to you at any convenient time, even if there is no Internet.