Now you will learn how to draw a waffle. This tutorial is designed for beginners and consists of nine easy steps.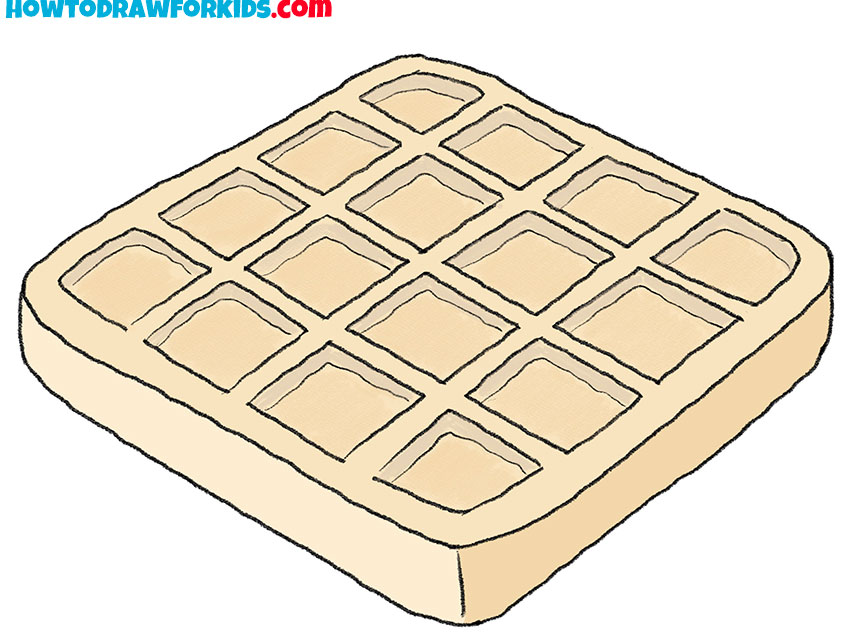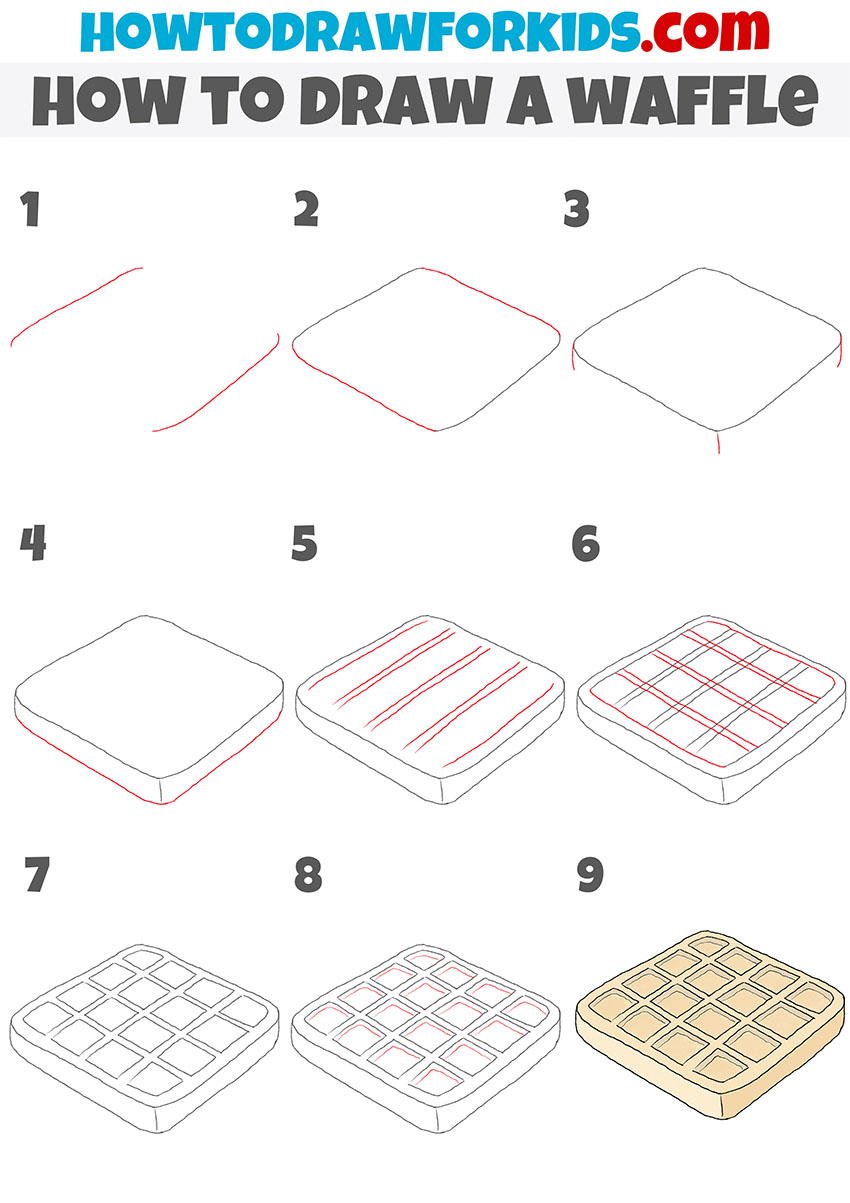 If you love sweets and want to train your artistic skills, then you will definitely love this lesson. This step-by-step tutorial shows you in detail how to draw a waffle.
This is a delicious treat that adults and children love. Waffles go well with condensed milk, jam, syrup or fruit. The waffles are soft on the inside and crispy on the outside.
Surely you love this delicacy very much, and it will be interesting for you to draw waffles yourself. It is very easy to do this. You will be helped by a clear and accessible instruction, which has visual pictures and a brief description of each step.
Materials
Pencil
Paper
Eraser
Coloring supplies
Time needed: 25 minutes
How to Draw a Waffle
Start drawing the sides.

Draw two smooth lines at some distance from each other.

Add the rest of the sides.

Depict two more lines to make the closed path.

Depict the thickness of the waffle.

To do this, sketch out three vertical lines.

Draw the bottom outline.

Sketch out smooth lines at the bottom.

Add the relief on the surface of the waffle.

At this stage, sequentially sketch out parallel lines.

Add details.

Draw the cross lines on the surface of the waffle.

Depict the depth of the cells.

Sketch out thin lines in each cell.

Correct inaccuracies.

Carefully remove all extra lines in your drawing.

Color the waffle.

Use different shades of beige and brown.
Waffle are ready! Now you have learned how to draw this delicious treat. You can improve your drawing and add a plate with waffles on it. Show the result of your work to your friends and offer to do drawing lessons together. Organize an exciting and useful leisure time and complete the drawing lessons that are presented on this site.
I propose to download the PDF file, which I have prepared specifically for your convenience. In this file you will find a short version of the lesson and additional useful tools. You can use the file at any time, even if there is no Internet access.