In this tutorial you will learn how to draw a male for kids. This guide is for beginners and consists of simple steps.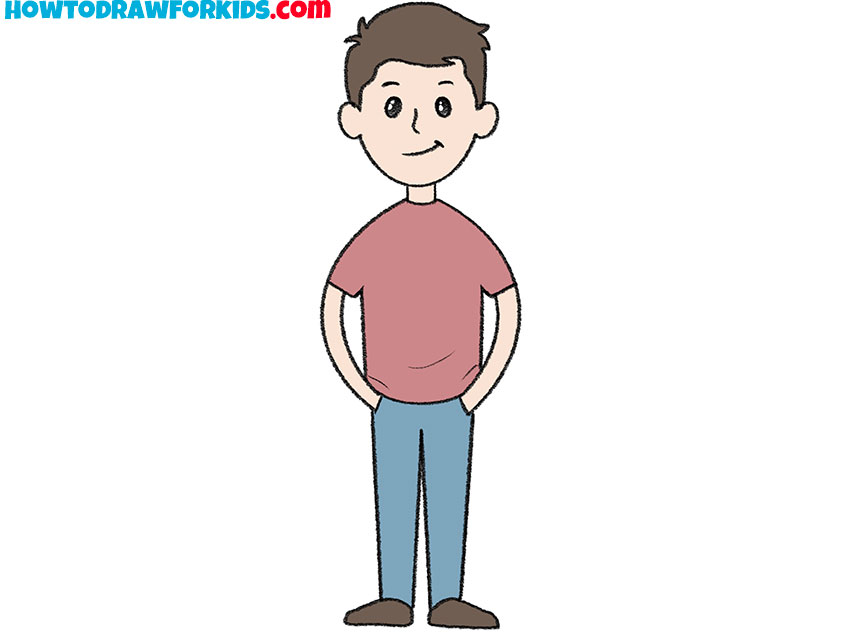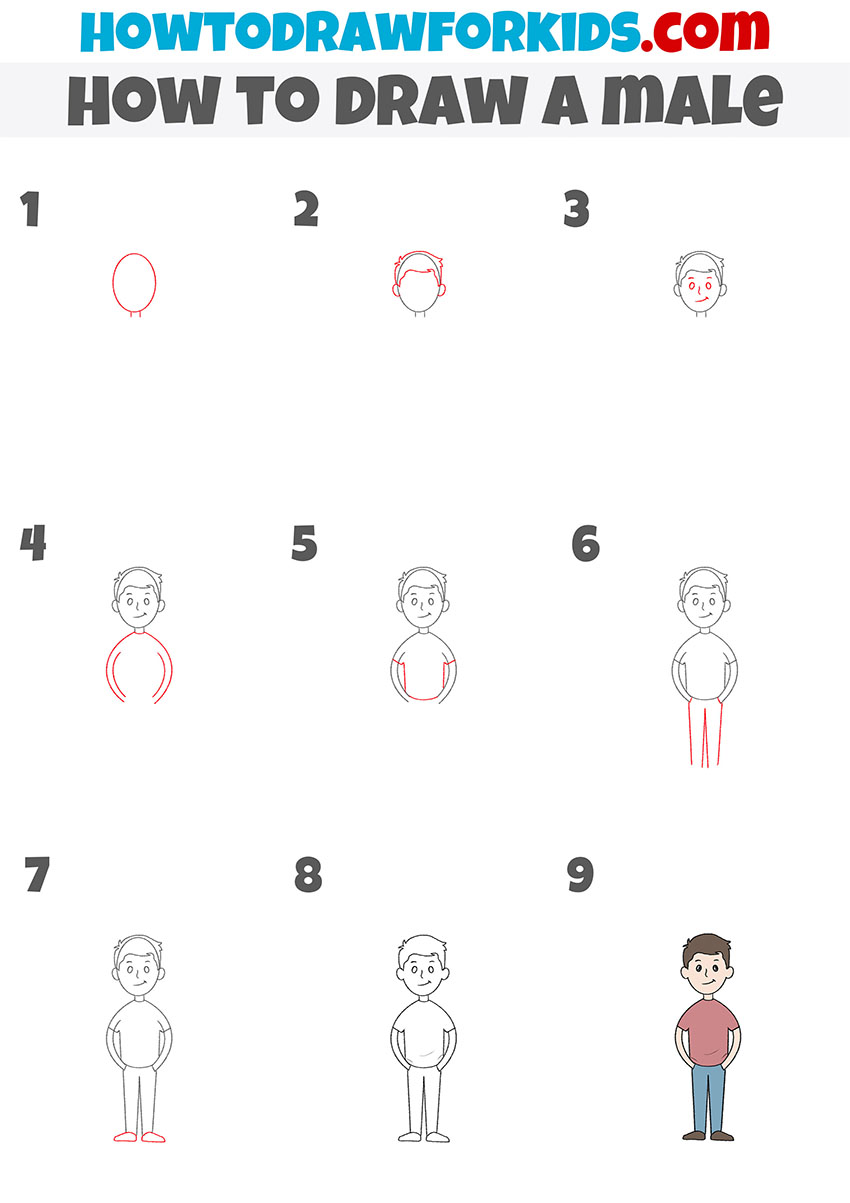 In this tutorial, I will show you how to draw a male. This lesson will be useful for you, and you can use the acquired skills when you want to draw the figure of any person.
Every aspiring artist should be able to draw the figure of a male, and this instruction shows you in detail how to draw a male. If you remember the sequence of actions, you can easily draw any drawing in which people will be present.
In this picture, you see a young male standing straight with his hands in his trouser pockets. The drawing is presented in a cartoon form, so simple lines are used here and there is no complex construction.
For coloring, you can use the colors that are suggested in the instructions or you can use any other colors. For example, you can choose other shades for coloring clothes, you can add stripes or any other patterns.
Materials
Pencil
Paper
Eraser
Coloring supplies
Time needed: 30 minutes.
How to Draw a Male
Draw the head and neck.

Depict an even oval and add two short vertical lines at the bottom.

Add the hair and ears.

Draw oval ears on the sides of the head. Depict the hair, while selecting individual spiky strands.

Sketch out the facial features.

Add eyes, eyebrows, nose, and mouth.

Depict the arms.

From the neck, drawdown smooth rounded lines.

Draw the T-shirt.

Depict the main part of the T-shirt and outline the sleeves.

Add the legs.

With the help of even straight lines draw the legs.

Sketch out the shoes.

At the bottom, draw shoes, while the feet are turned in opposite directions.

Correct inaccuracies.

Using an eraser, carefully remove all extra lines.

Color the male.

You can use any color for skin, hair, and clothes.
I remind you that for your convenience, I have prepared a PDF file with a short version of the lesson. This will help you return to the lesson at any convenient time.