Now I will show you how to draw flip-flops. This step-by-step guide is very simple and will appeal to any aspiring artist.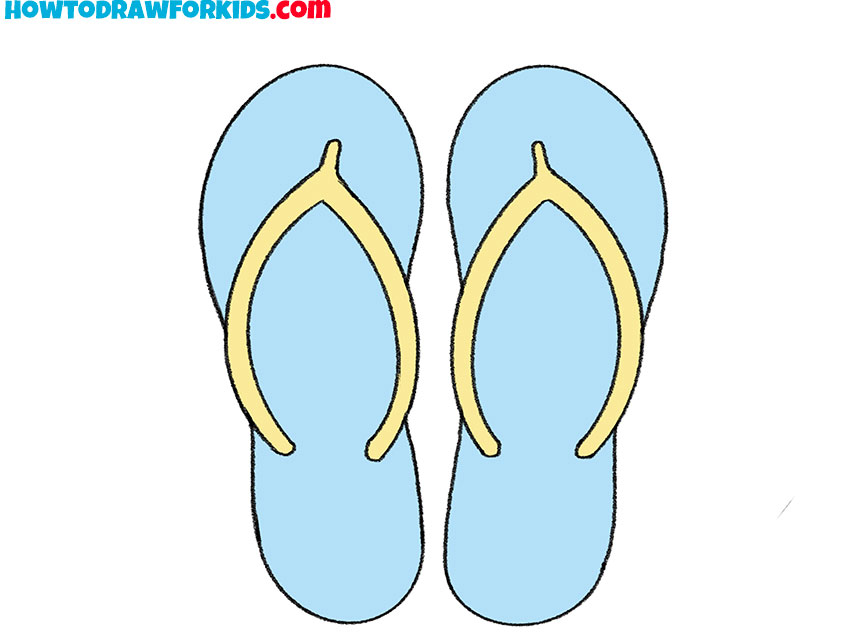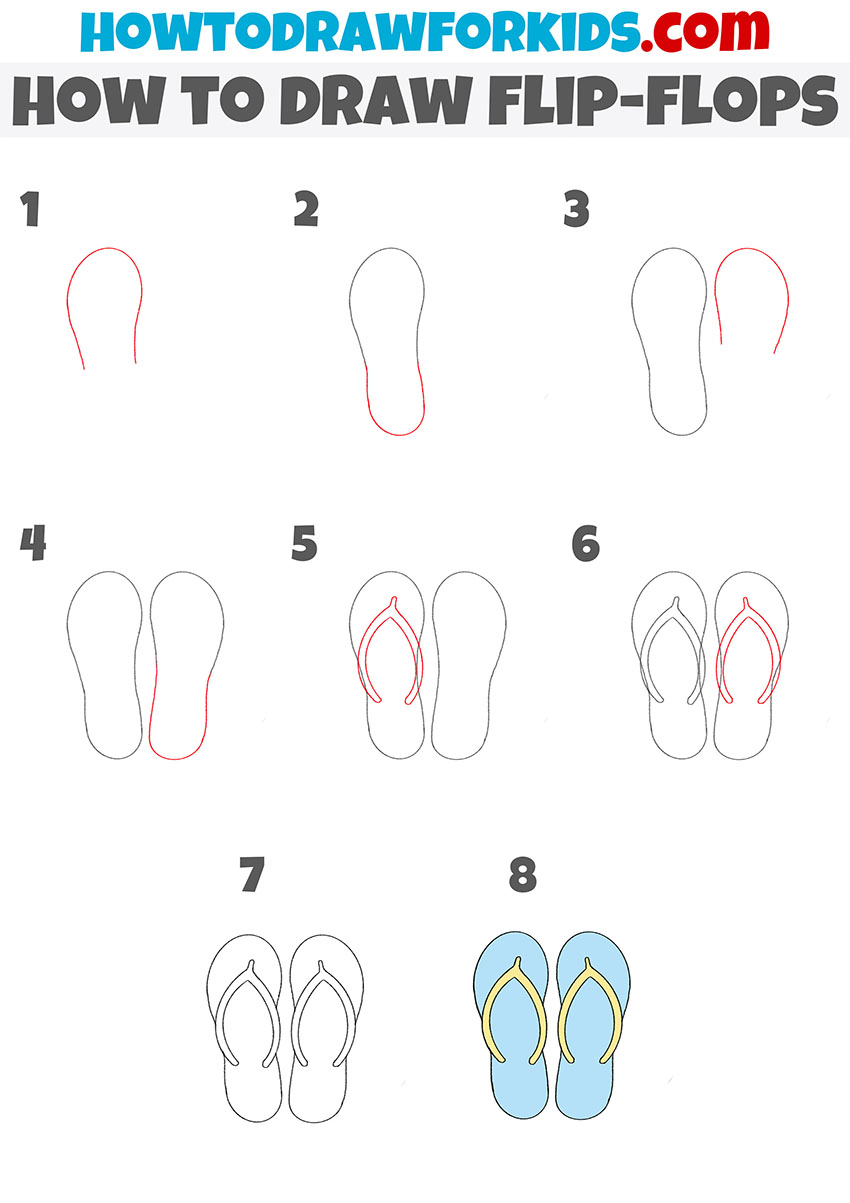 I suggest you continue the theme of shoes, and in this lesson I will show you in detail how to draw flip-flops. These are very comfortable summer shoes with a wide strip across the instep.
Flip-flops are great to wear to the beach or take a walk on a hot summer day. Flip-flops are very comfortable because they are very light, and the feet feel comfortable in such shoes.
The instruction includes eight steps that even a beginner can repeat. I am sure that this lesson will be very simple and useful for you.
Here you will train your ability to make smooth rounded lines and maintain symmetry. Make sure that the flip-flops have the same shape.
Materials
Pencil
Paper
Eraser
Coloring supplies
Time needed: 20 minutes.
How to Draw Flip-Flops
Draw the top of one flip-flops.

Use smooth lines to depict the top of the left flip-flops.

Add the bottom of the flip-flops.

Draw the bottom of the left slap where the heel is located. The bottom is narrower than the top.

Depict the top of the second flip-flops.

With a smooth line, draw the upper part of the right flip-flop.

Draw the bottom of the second flip-flops.

Continue the lines and sketch out the rest of the right flip-flops.

Add cross stripes on one flip-flop.

Be careful at this step and try to correctly depict the shape of this element.

Depict transverse stripes on the other flip-flops.

Repeat the previous step and draw such the element on the right flip-flops.

Correct inaccuracies.

Carefully remove all extra lines in the drawing.

Color the flip-flops.

Choose any color for the drawing.
I remind you that now you can download a short version of the lesson in PDF format for free. Thanks to this, the lesson will be available to you at any convenient time.