I have prepared a lesson for you in which you will learn how to draw a beaker. This tutorial is very helpful and simple.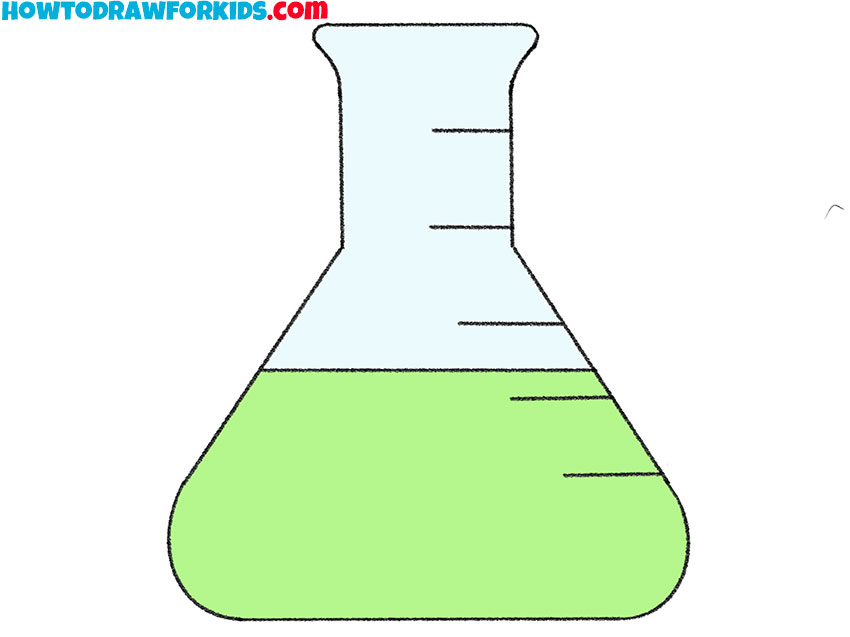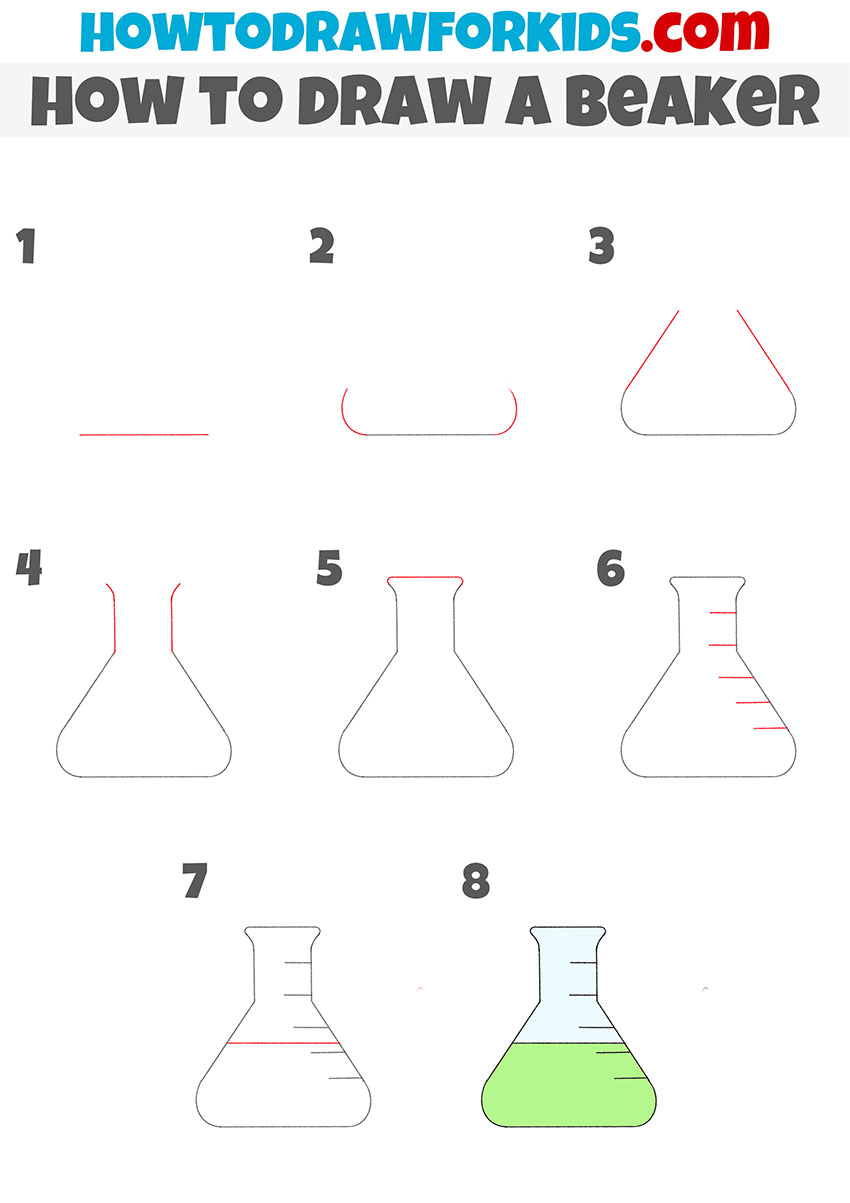 In this new drawing lesson I will show you how to draw a beaker. This step-by-step guide is designed specifically for beginners, so it contains simple lines and a minimum of elements.
With the help of a simple instruction, you will learn how to depict a beaker step by step. This is a great object for drawing, and now you will once again train your creative abilities.
The beaker is a pharmacy or laboratory vessel that is designed to measure liquid. The figure shows a beaker with several divisions, there is liquid inside.
Materials
Pencil
Paper
Eraser
Coloring supplies
Time needed: 20 minutes
How to Draw a Beaker
Add the bottom.

Sketch out a straight horizontal line.

Depict the bottom sides.

Continue drawing the bottom of the beaker and add smooth rounded lines on each side.

Draw the sides.

On each side, draw straight lines that are located diagonally.

Sketch out the narrow neck.

Using two symmetrical lines, draw the narrowest part of the beaker.

Draw the top.

Depict a horizontal line at the top and rounded lines on the sides to make a closed outline.

Add the divisions.

On the right side, draw a few short horizontal lines.

Note the fluid level.

Draw a straight horizontal line in the middle of the beaker.

Color the drawing.

Color the beaker light blue and color the liquid light green.
Great! Now you have completed all the steps in this instruction to learn how to draw a beaker. Share your impressions in the comments and suggest ideas for new drawing lessons. Download a PDF file with a short version of this lesson. Don't forget to subscribe to our social networks.