Learn how to draw boxing gloves in nine easy steps with this tutorial. Start this guide and get very useful skills!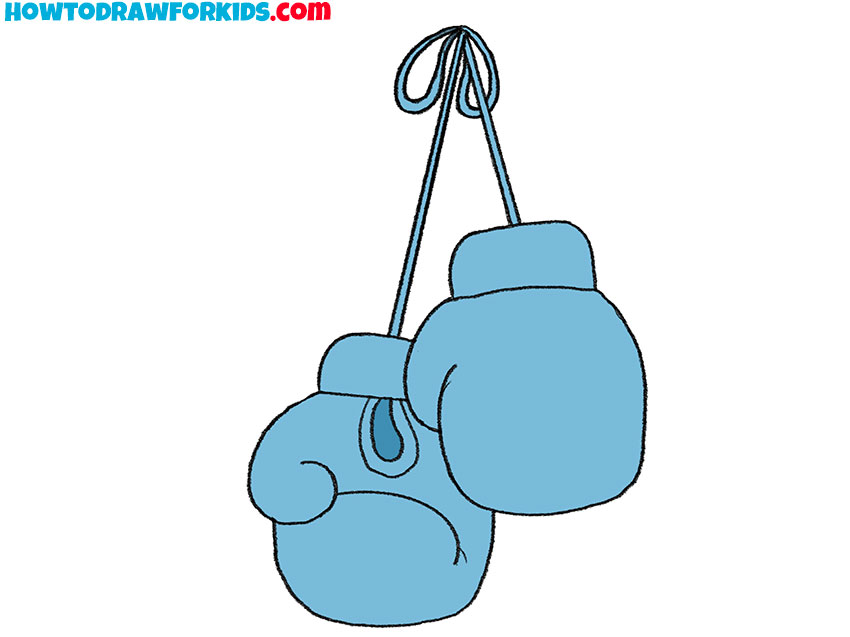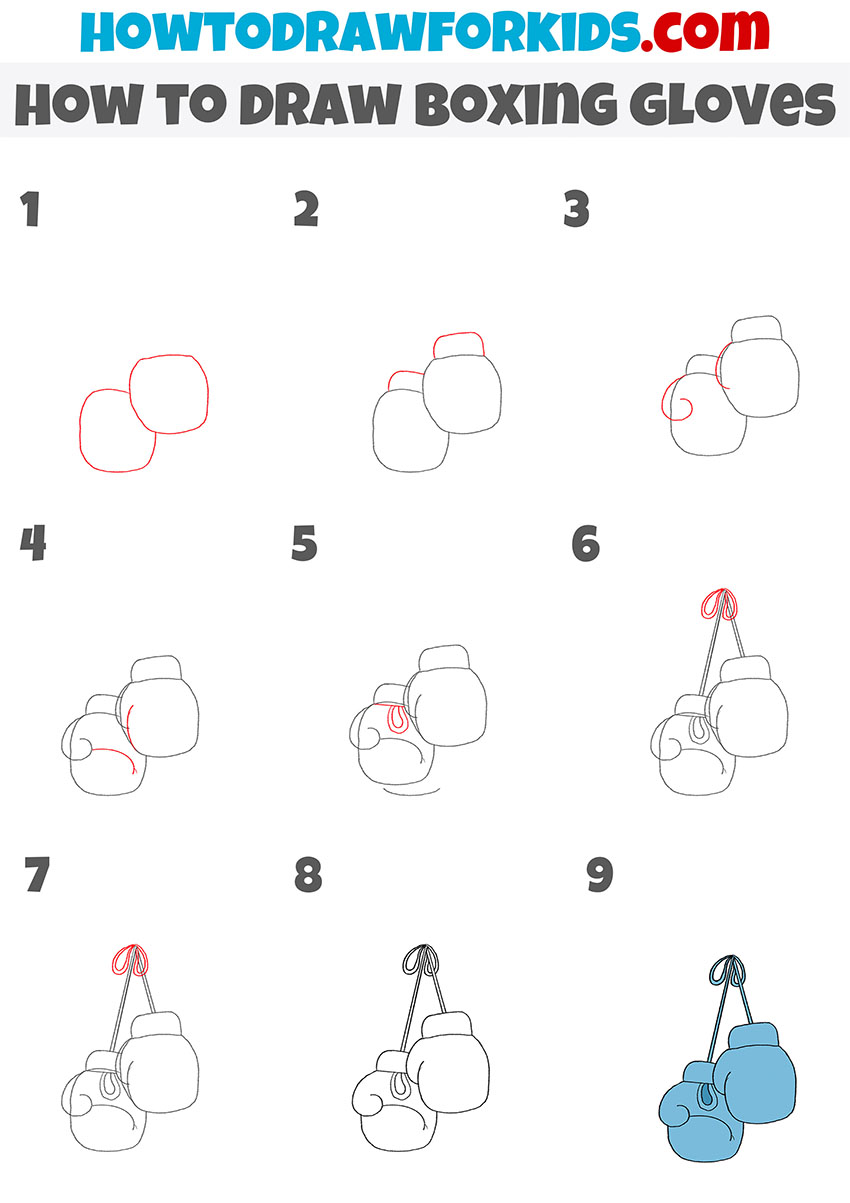 In this tutorial you will learn how to draw boxing gloves. This lesson will be very interesting for you if you are fond of sports. In any case, you will have a great time and get new artistic skills, even if you are not interested in martial arts.
Punching is allowed in boxing, so each player must have gloves that ensure their own safety and the safety of the opponent during training and fights.
Gloves are a necessary element of boxing equipment. There are special requirements for gloves. Gloves must have a certain weight and shape.
In the picture you see a pair of boxing gloves that are connected by a cord and hang down freely. The gloves are rounded. Now you have to do a few simple steps using hints. If you are careful and careful, you will get an excellent result.
Materials
Pencil
Paper
Eraser
Coloring supplies
Time needed: 25 minutes
How to Draw Boxing Gloves
Draw the main part of the gloves.

With a smooth line, draw two figures that are located side by side.

Depict the top of the gloves.

On each glove, add a smooth rounded line where the wrist is.

Add the thumb on each glove.

On one glove draw a smooth curved line, on the other glove draw a line that looks like a spiral.

Draw the fold of the glove.

Sketch out smooth lines in the palm area.

Add the hole on the wrist.

Depict a small horizontal line and draw two rounded lines below.

Sketch out the laces.

Draw straight lines upward from each glove.

Add the knot in the lace.

With the help of smooth rounded lines, draw two loops on the lace.

Correct inaccuracies.

Carefully remove all extra lines.

Color the boxing gloves.

Use different shades of blue or other colors.
Now you have learned how to draw boxing gloves. Are you satisfied with the result? Share your opinion in the comments.
Finally, I suggest you download the PDF file, which contains a short version of the guide and additional useful tools. Save this file and use it whenever you want to get creative.