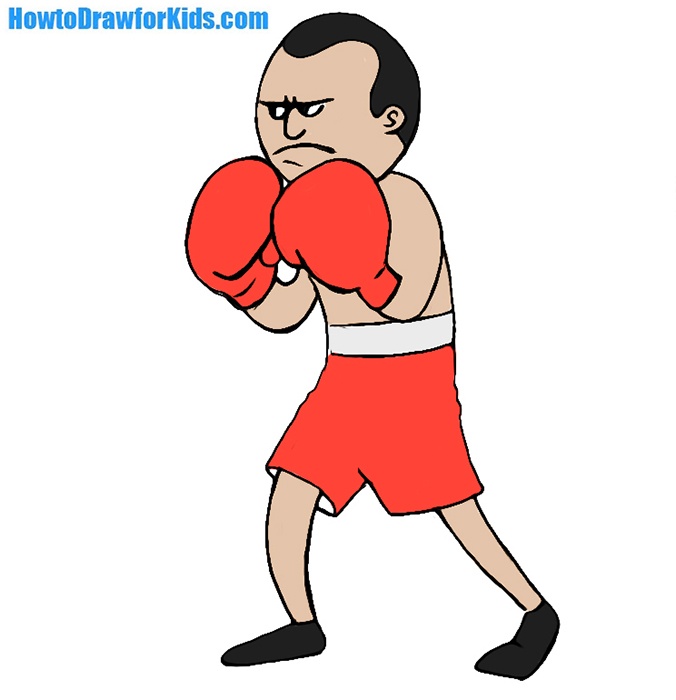 Hello dear friends and welcome to the lesson on how to draw a boxer for kids! This will be a very simple drawing lesson that will be drawn with very simple lines.
Step 1
All the lessons of drawing people we start with a circle, and this lesson will not be an exception.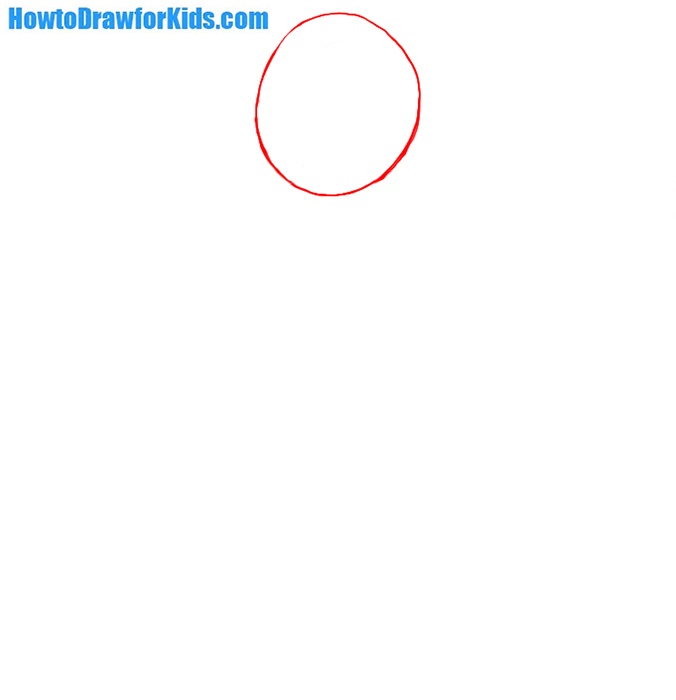 Step 2
Draw frowning eyebrows and eyes in the form of semicircles with pupils inside the eyes.
Step 3
Draw a nose and a curved mouth using a simple line (of course you can draw him a completely different facial expression).
Step 4
Using a semicircle draw the boxer's ear, and inside the ear draw the lines of the auricle.
Step 5
Draw a curved line of hair like in our example (you can draw another hairstyle).
Step 6
Draw rounded boxing gloves as in our example.
Step 7
Draw a visible shoulder and elbows using curved lines.
Step 8
Draw out the boxer's torso and the belt of his boxer shorts.
Step 9
Draw the wide boxer shorts of our boxer.
Step 10
Draw the legs and feet of the boxer with very simple lines.
Step 11
We erase all the extra lines to get a boxer like that.
Step 12
It remains only to paint the boxer. There are no rules, paint the boxer in any color and using any tools that you like.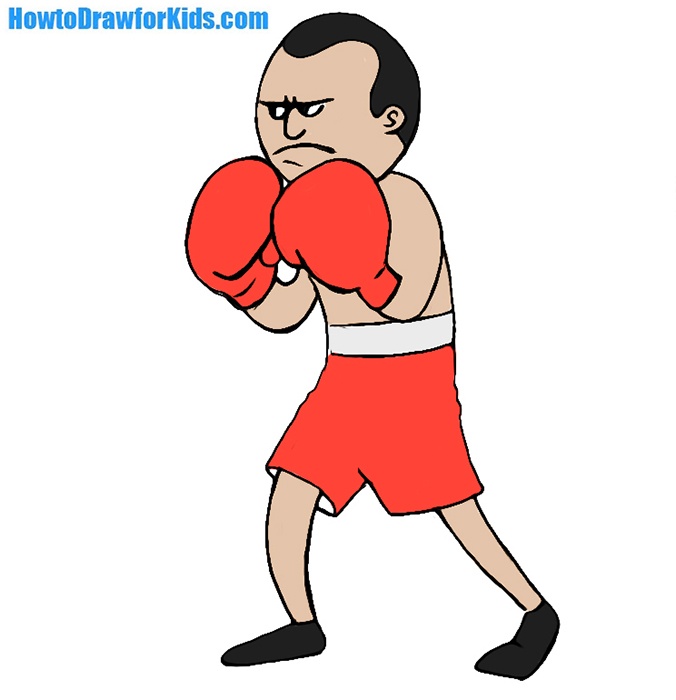 The drawing lesson is over. Do not forget to share it with your friends and post other drawing lessons. The lesson about the boxer was very simple, and I think that even youngest reader of howtodrawforkids.com will be able to cope with this.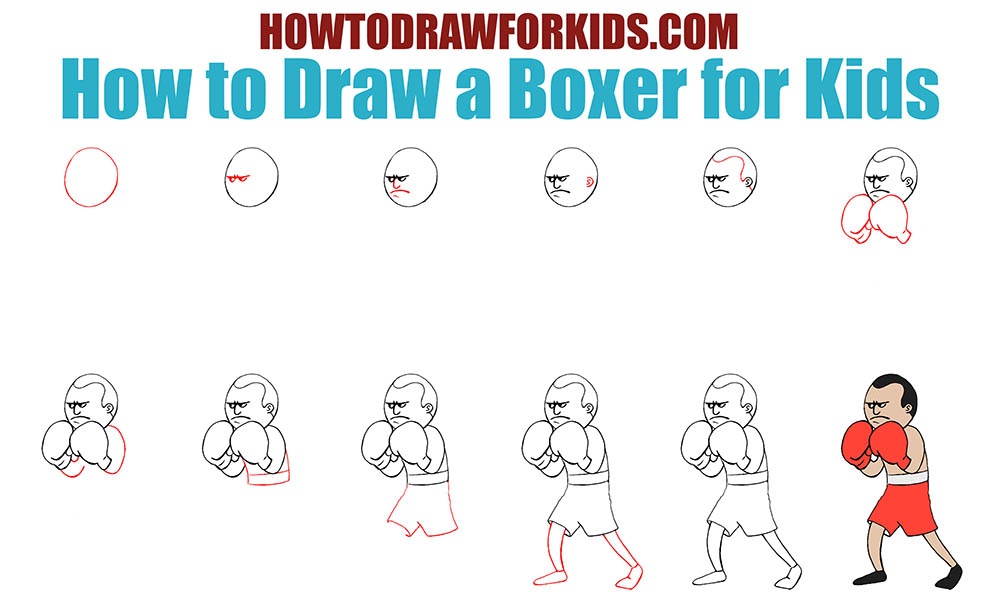 Above, I presented to you a very much more simplified version of this cool drawing lesson. It consists of twelve simple steps consisting of very simple lines and strokes.
SHARE THIS DRAWING TUTORIAL