How to Draw an Elephant for Kids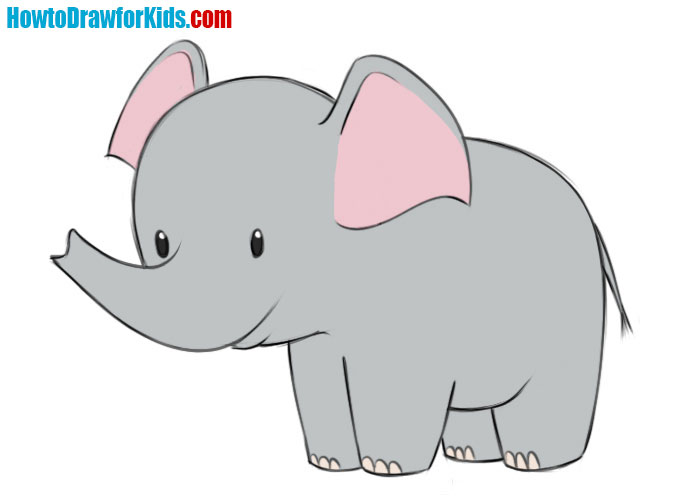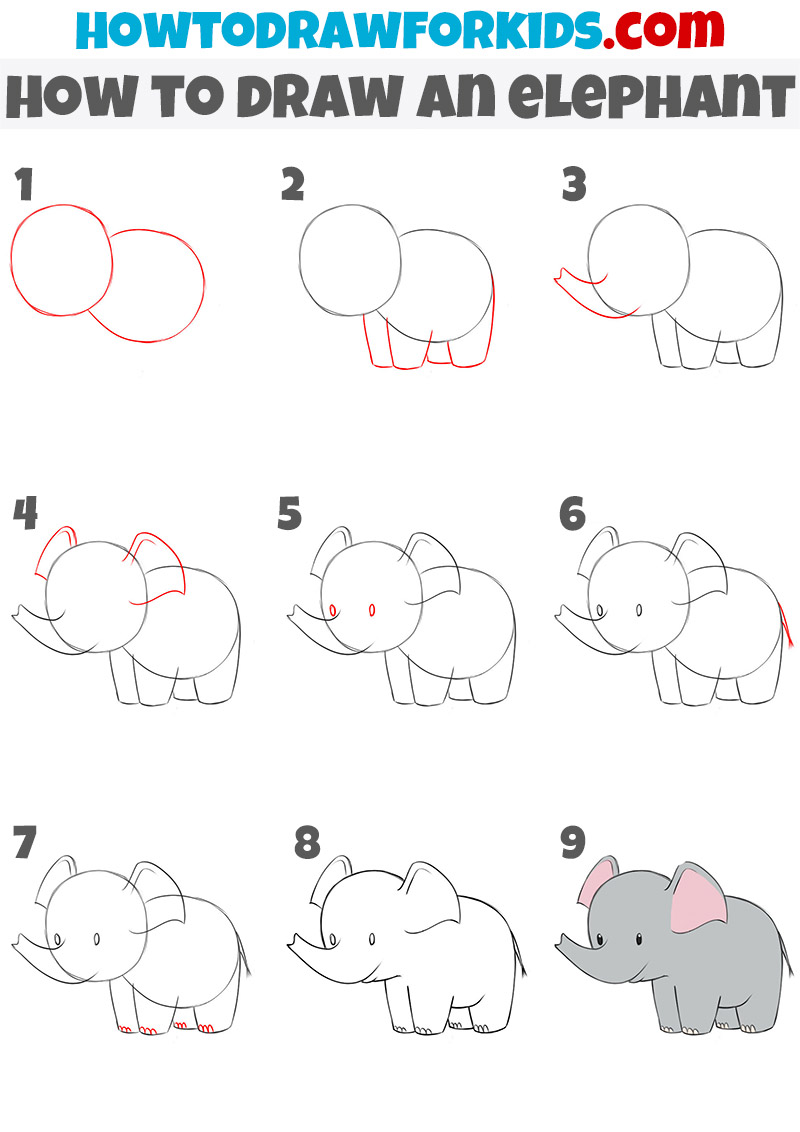 This is another tutorial about animals, and here I will show you how to draw an elephant for kids.
Elephants are most commonly found in Africa and India. Despite some differences, elephants in these two regions are very similar to each other. This means that using this instruction, you can learn how to draw an elephant, regardless of its geographical origin.
Step 1
First, draw the head and torso as two large circles of approximately the same size.
Step 2
Now draw big and thick legs. I am drawing an elephant in a cartoon style, which makes the legs of the image very simplified.
Step 3
Now depict a trunk, which is somewhat reminiscent of the spout of a teapot.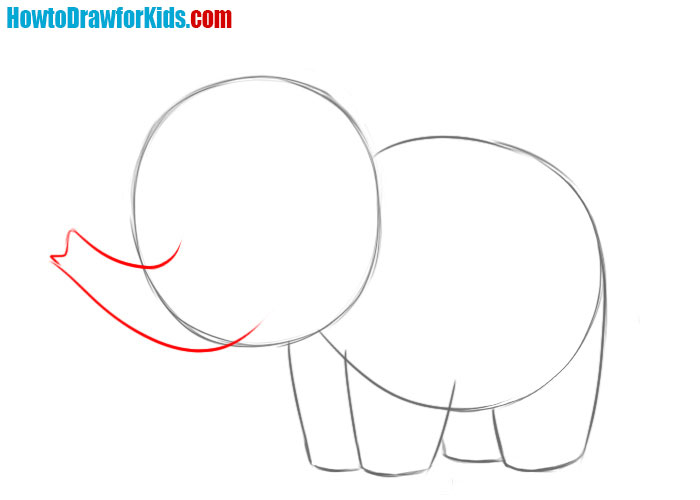 Step 4
Draw huge ears. Dumbo from the Disney cartoon, by the way, had such huge ears that they helped him fly.
Step 5
Now draw small oval eyes. They should be spaced far enough apart.
Step 6
Draw a tail in the rear part of the elephant's body. Don't forget to depict a tuft at the tip of the tail.
Step 7
Use short, arched lines to depict the toenails. Each leg should have three nails.
Step 8
Get rid of all the construction lines from the elephant drawing. It should now look clean and finished.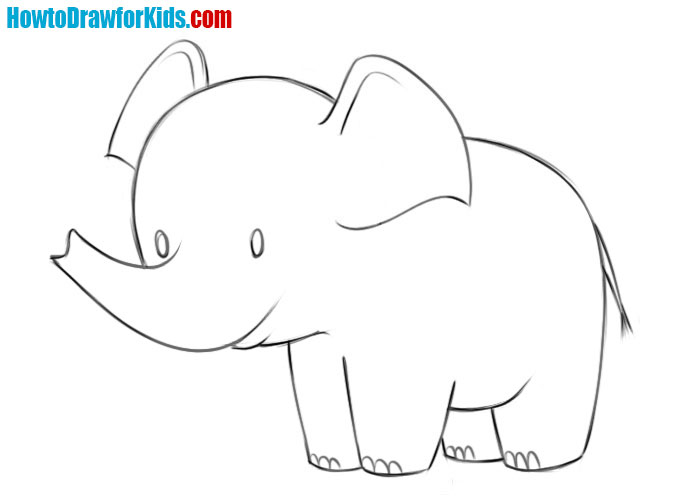 Step 9
Paint the elephant's skin light gray, the inner ears pink, the nails beige, and the eyes black, leaving little round highlights.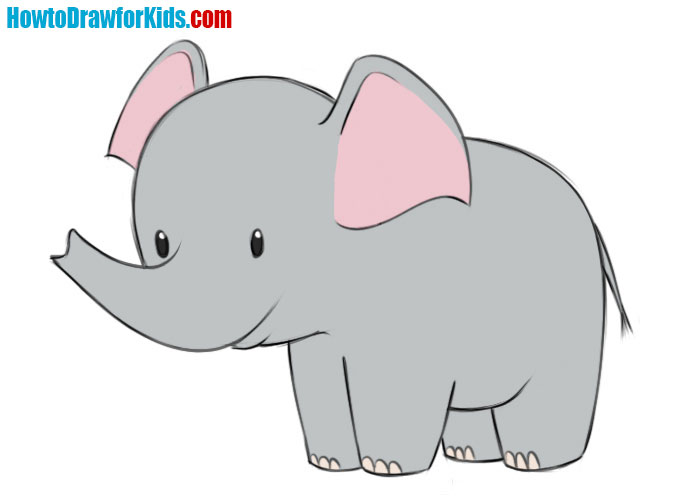 You can make your elephant drawing even more interesting. For example, you can add elements of nature and different unusual animals around.
If this instruction on how to draw an elephant for kids was useful to you, then be sure to try drawing other creatures from the Animals category on Howtodrawforkids.com.