Elephants, although large in size, are very shy. In this tutorial, I would like to show you how to draw an elephant face for kindergarten.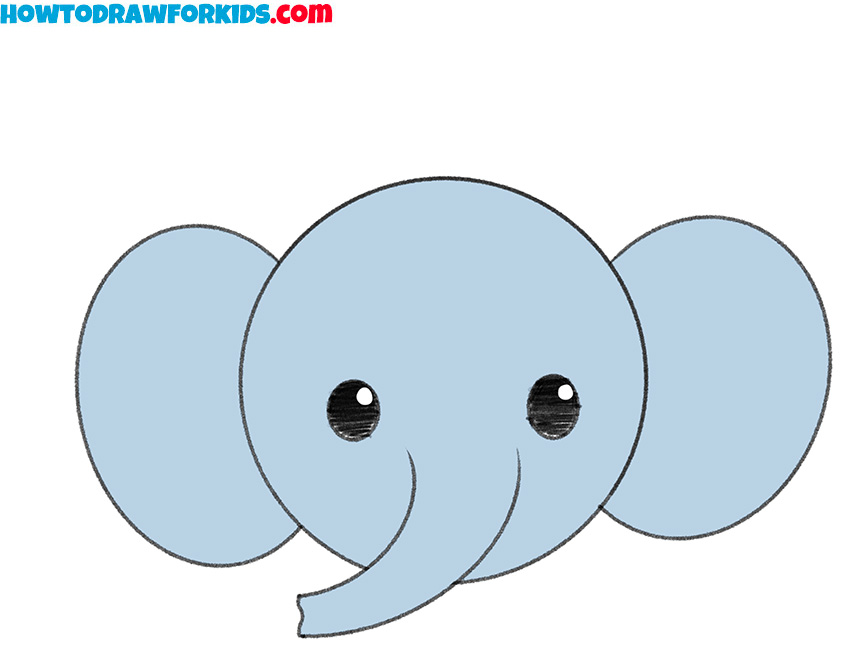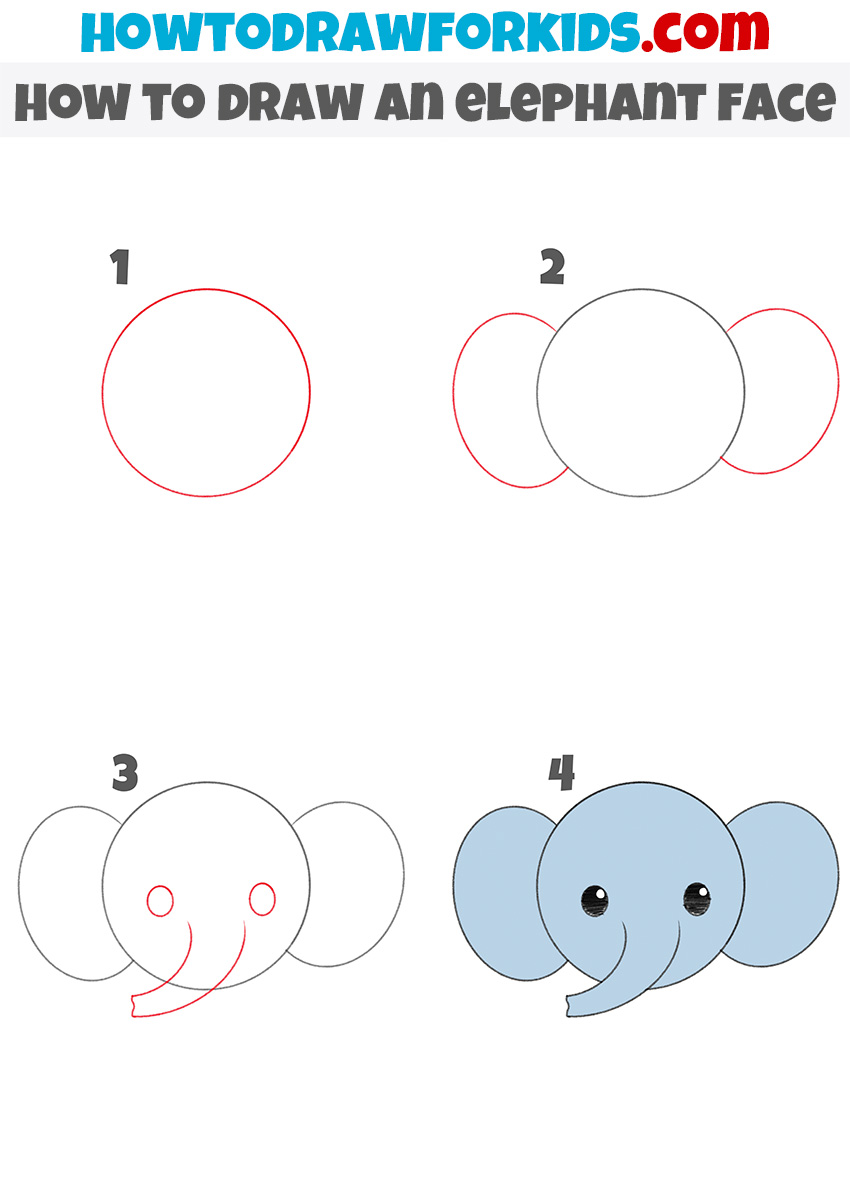 Dear friends, I have prepared another interesting and simple lesson for you. In this tutorial, I will show you how to draw an elephant face for kindergarten. The elephant is the largest animal on our planet with amazing abilities. It has a good memory and a developed sense of smell.
The elephant is sad, worried, bored, helps relatives, and has some ability to play music and draw. This animal lends itself well to training, can carry out different commands, and even draw with its trunk.
In this lesson you will not draw an entire elephant, here you will learn how to draw only the face of an elephant. This drawing is made in a cartoon style and has a minimum of details. The elephant face drawing tutorial will be as simple as any other tutorial and you will get it done quickly. The step-by-step system uses simple geometric shapes and some additional elements that you can easily draw.
This lesson will be not only interesting but also useful. Here you will once again practice making even circles. Try not to use available tools and make all the rounded lines yourself.
Materials
Pencil
Paper
Eraser
Coloring supplies
Time needed: 14 minutes.
How to Draw an Elephant Face for Kindergarten
Draw the outline of the head.

Determine the position and size of the muzzle and portray an even circle.

Create the ears.

Draw the large ears on the sides with smooth lines.

Add the trunk and eyes.

Draw the eyes in the form of even circles and portray the long trunk with a smooth line.

Color the elephant's face.

Use light gray or light blue сolour. Color the eyes black and don't forget to add the highlights.
The elephant face drawing tutorial is over, and you see that everything is very easy! Now you have learned how to draw the face of a cute baby elephant. I hope that everything went well for you and that you are satisfied with the result of your work.
If something did not work out the first time, then do not despair, try again, and you will notice that you will become much better at drawing. My drawing lessons will help you with this. Take the drawing lessons on your own or with friends. Compete and share your impressions.
I have prepared a PDF file for you so that you have access to the drawing lessons at any time. Download the file and have fun with the drawing lessons.