Today you will learn how to draw a cute pumpkin. This lesson consists of only nine very easy steps that will help you.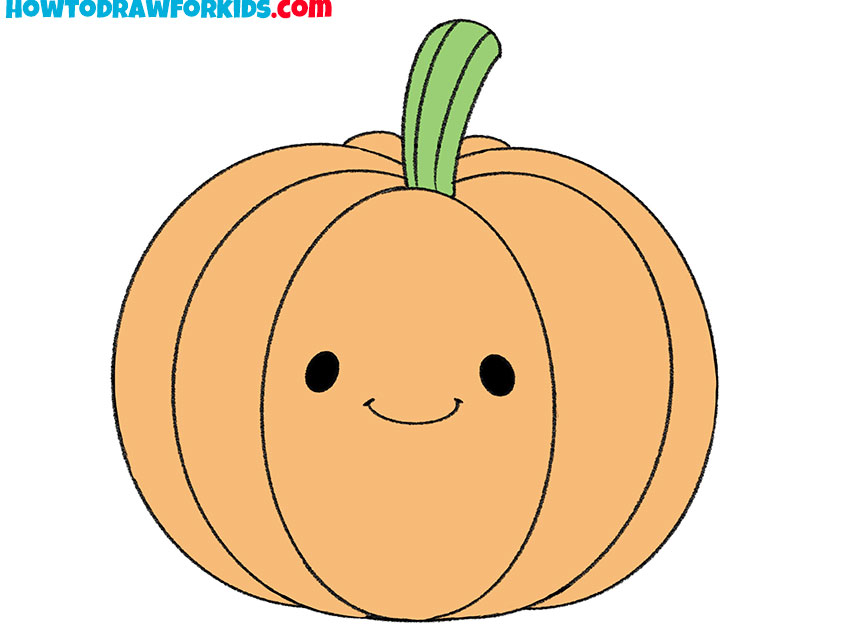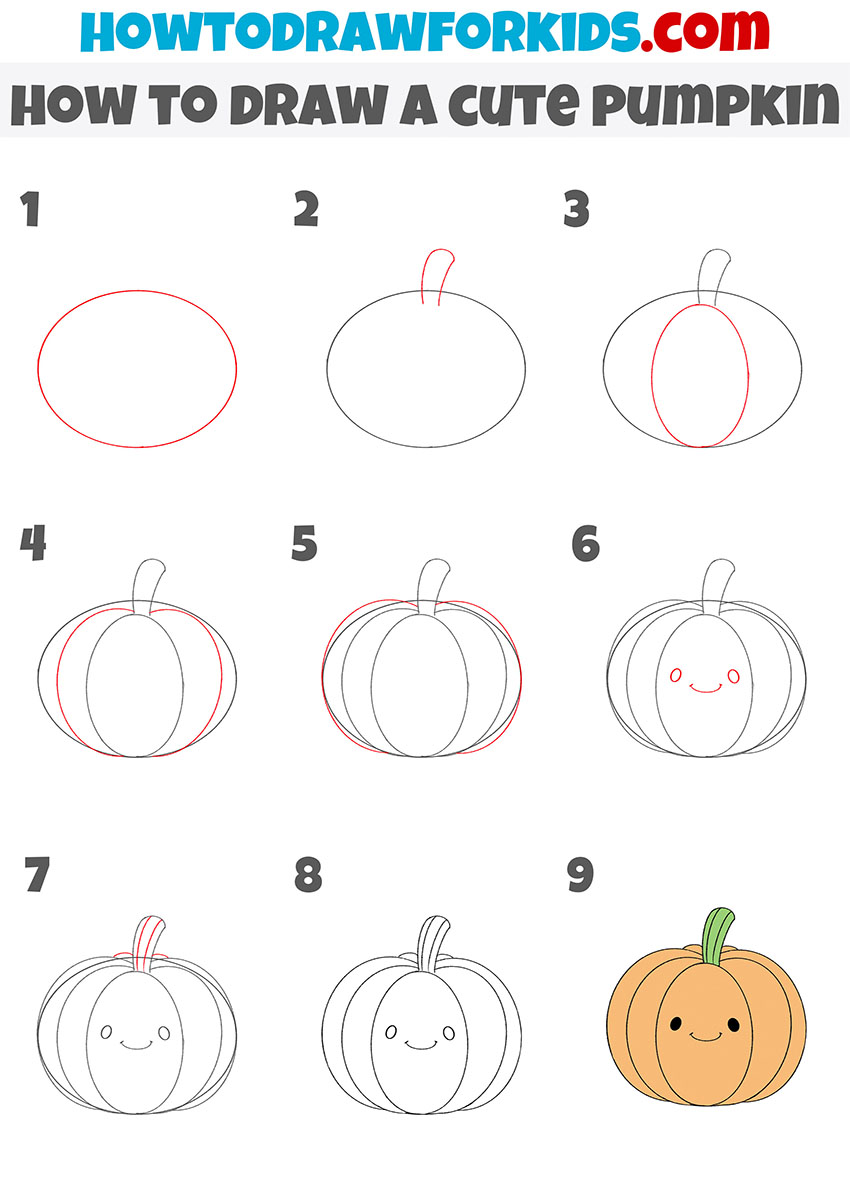 In this tutorial, I will show you how to draw a cute pumpkin. This lesson will train your creative abilities, and the skills you will be able to use in the future.
Very often, a pumpkin is depicted as an attribute for Halloween, while the pumpkin has an evil look. Surely you have seen this image more than once.
But in this lesson, the pumpkin will be presented in a completely different way, and here you will learn how to draw a cute pumpkin. I think you will be interested in drawing a pumpkin that has kind eyes and a sweet smile.
I think that you can easily draw such a pumpkin thanks to clear instructions. All drawing steps are very simple and you will quickly complete them, even if you have little experience in drawing.
Materials
Pencil
Paper
Eraser
Coloring supplies
Time needed: 20 minutes.
How to Draw a Cute Pumpkin
Draw the outer outline.

Determine the size the drawing will be and draw an even circle.

Add details.

At this stage, depict the stem.

Depict the relief on the pumpkin.

Draw an even oval in the middle of the pumpkin.

Sketch out the relief to the sides.

Draw a smooth rounded line on each side.

Add details.

With the help of smooth rounded lines draw the outer outline of the pumpkin.

Add more details.

Sketch out the eyes and mouth.

Detail the top of the pumpkin.

Depict two straight lines on the stalk and two rounded lines along the top edge of the pumpkin.

Correct inaccuracies.

Using an eraser, carefully remove all extra lines.

Color the cute pumpkin.

You will need orange and green for the drawing.
For your convenience, I have prepared a PDF file with a short version of the lesson and now I suggest downloading this file so that you always have access to the lesson.