How to Draw a Pumpkin Face
Today I have prepared for you a lesson on how to draw a pumpkin face. This instruction is very simple and contains only nine steps.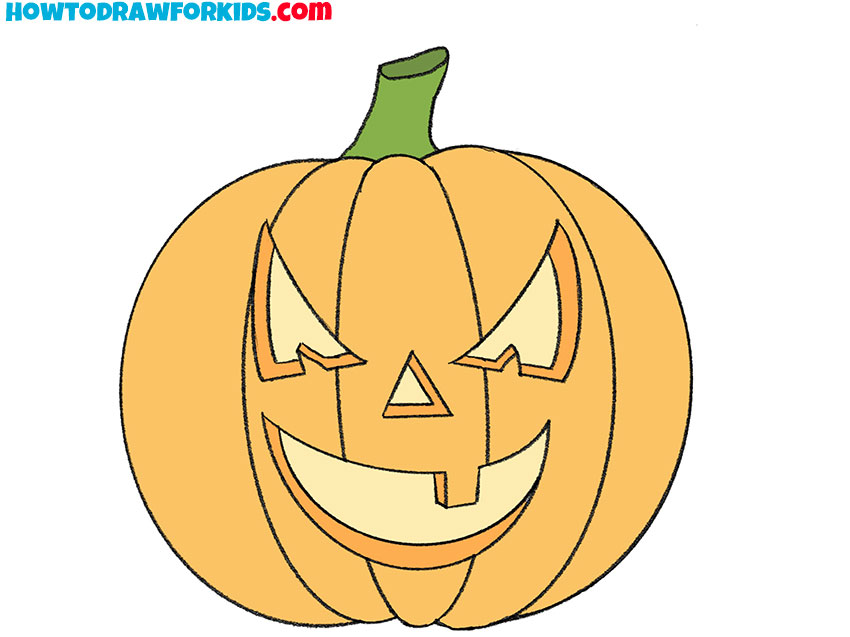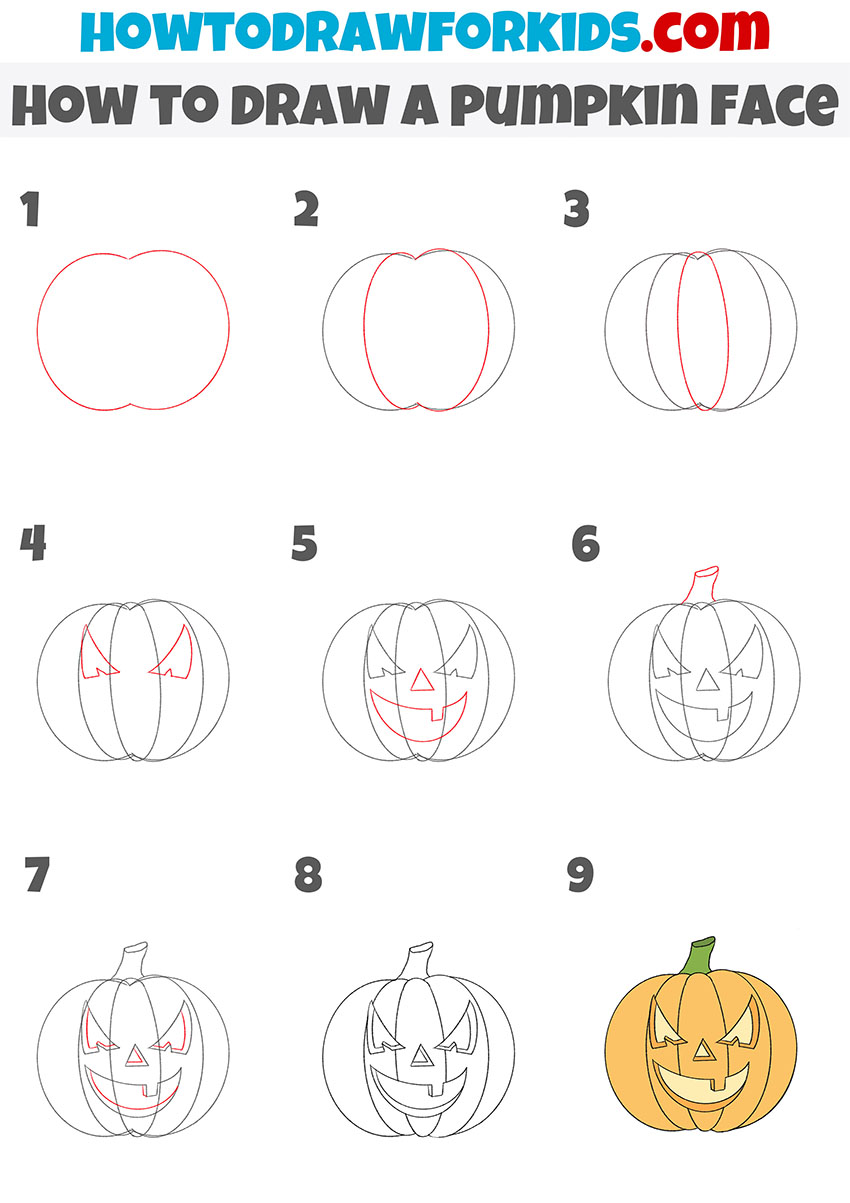 A new exciting lesson is waiting for you, in which you will learn how to draw a pumpkin face. Pumpkin is a delicious and healthy vegetable, and it is also an invariable attribute of Halloween.
According to tradition, on this day they take a large pumpkin and carefully cut out the upper part, select the pulp, then make several holes, that is, using a thin sharp knife, make the eyes, nose, and mouth of the pumpkin. The result is an intimidating face. If desired, burning candles or a lantern can be placed inside the pumpkin and the festive attribute is ready!
In this lesson, you will draw just such a pumpkin. I hope that you will complete this lesson with pleasure and feel the atmosphere of the holiday for a while. The tutorial includes a few simple steps.
Materials
Pencil
Paper
Eraser
Coloring supplies
Time needed: 25 minutes
How to Draw a Pumpkin Face
Draw the outline of the pumpkin.

Depict two rounded lines on each side.

Sketch out relief stripes.

Add two smooth, rounded lines inside the pumpkin to indicate the bulging parts of the pumpkin.

Add more relief.

Draw an elongated oval in the center of the pumpkin.

Depict the eyes.

The eyes are triangular in shape. Draw the pupil at the bottom with short lines.

Sketch out the nose and mouth.

The nose is triangular in shape. At the bottom, depict the mouth as in the example.

Add details.

Draw the end of the stem where the pumpkin grew.

Add more details.

Using lines near the eyes, nose and mouth, depict the thickness of the walls of the pumpkin.

Remove inaccuracies.

Erase all unnecessary lines.

Color the drawing.

You will need green and a few shades of orange.
For your convenience, I have prepared a PDF file with a short version of the lesson. You can download the file for free and use it whenever you want to draw.