I suggest you complete the drawing lesson, in which you will learn how to draw a pepper. This simple lesson consists of only five steps.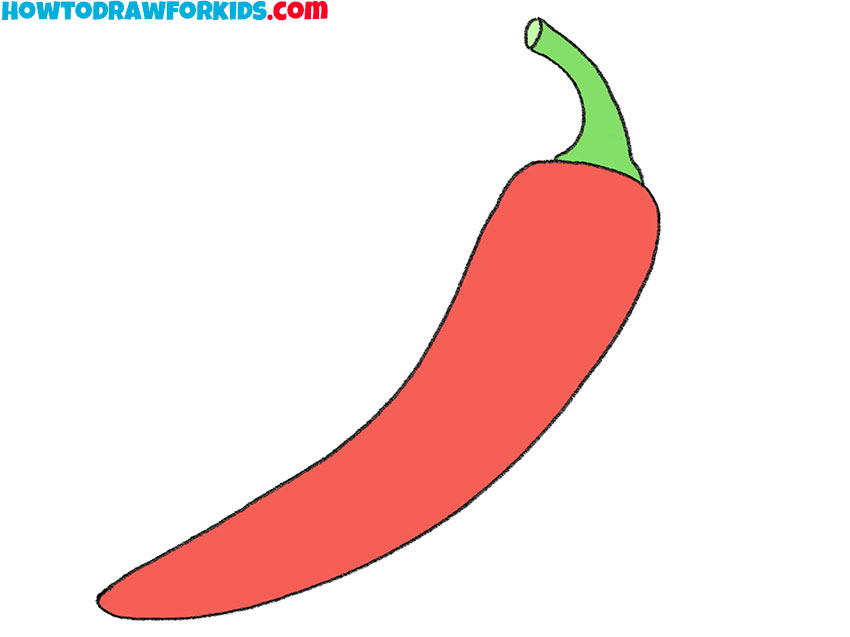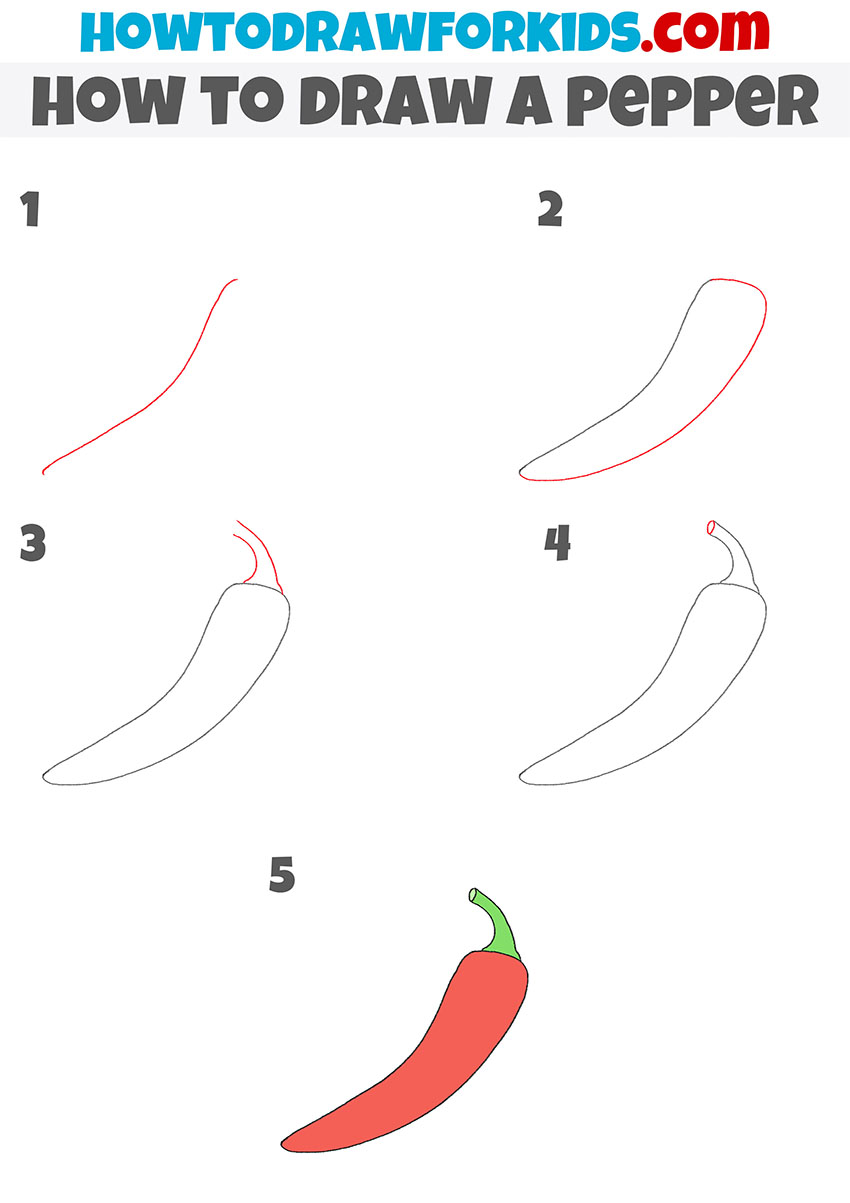 So, I am glad to bring to your attention this wonderful and very simple drawing lesson, in which I will tell and show you how to draw a pepper step by step. This tutorial does not contain any difficult to draw elements, so it is great for beginners or children to complete.
By learning how to draw a pepper with this simple tutorial, you can add this vegetable to any of your still life images in the future, making your painting look great. There are many types of peppers. The pepper you will draw in this tutorial is considered bitter. Also, this type of pepper is commonly called chili pepper.
Follow my instructions carefully and follow each step carefully, and then you will definitely get a great result. I wish you to have a great time and also improve your artist skills with this tutorial.
Materials
Pencil
Paper
Eraser
Coloring supplies
Time needed: 30 minutes
How to Draw a Pepper
Draw the top edge of the outline of the pepper.

To complete this simple step, you should draw one curved line, as shown in the picture.

Add an outline to the bottom of the pepper.

From the ends of the previously drawn curved line, draw another longer curved line.

Start drawing the top of the pepper.

At the top of the drawn shape, draw two curved lines of different lengths, as shown in the figure.

Finish drawing the tail of the pepper.

Connect the ends of the previously drawn curved lines with one small oval.

Color the drawing.

To color this pepper, you should use red and shades of green.
For your convenience, I have prepared a PDF file that contains all the useful information from this lesson, as well as additional practice materials that will help you develop your artistic abilities. You can download this file right now, so you don't lose it in the future, and return to this tutorial even without an internet connection.
Pepper Drawing Tutorial for Kids
This lesson will be much easier than the previous one. It consists of four steps and at the end you will get a simple and cartoonish drawing of pepper.