If you love dogs, then you will definitely like the new lesson on how to draw a puppy. Start this guide and get useful skills.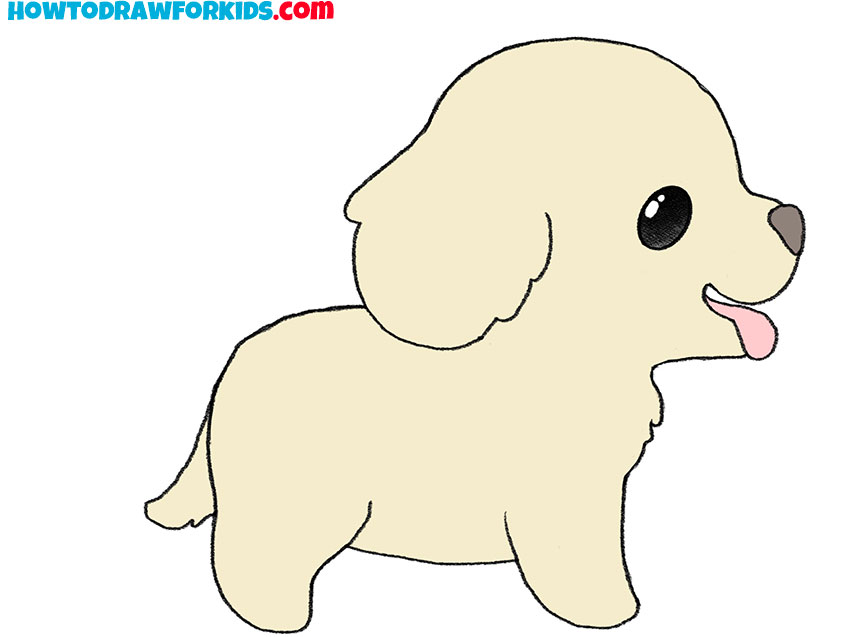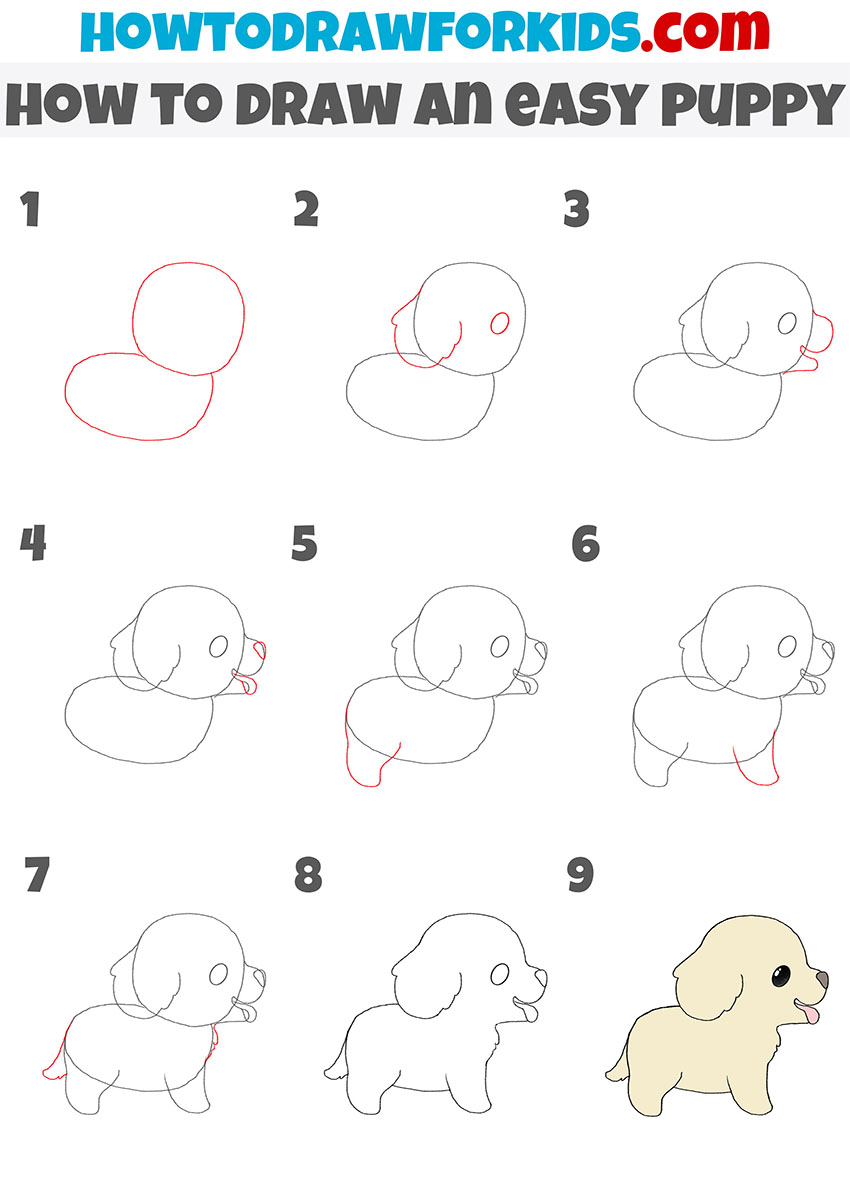 In this tutorial, I will show you how to draw an easy puppy. Any novice artist can easily cope with this task thanks to simple instruction.
This lesson will be useful for you, and you will acquire useful skills that will be useful to you to create new beautiful drawings.
In this picture, the puppy looks very cute. As you can see, the puppy has a large head, and short legs, and the front of the muzzle is small. This is the difference between a puppy and an adult dog. All these features you must depict in your drawing.
Be careful. Remember all the drawing steps so that in the future you can draw any other puppy. To do this, it will be enough to slightly change the shape of the body and the shape of the ears.
Materials
Pencil
Paper
Eraser
Coloring supplies
Time needed: 25 minutes
How to Draw an Easy Puppy
Draw the head and torso.

First, draw a circle to depict the head, then add the torso which has an oval shape.

Depict the ear and the eye.

Draw a small oval to depict the eye. With smooth curved lines sketch out the ear.

Add the front of the muzzle.

Be careful at this stage, depict the same shape of the nose and lower jaw as in the example.

Draw the nose and tongue.

With the help of rounded lines draw the nose and tongue which are in the shape of a drop.

Sketch out the back leg.

Add a smooth line from the back of the body to depict the short and wide leg.

Depict the front leg.

Use a smooth line to draw the front leg.

Sketch out the tail and fur on the chest.

Using a jagged line, draw the outline of the fur on the chest and add the short tail.

Correct inaccuracies.

Remove all extra lines with an eraser.

Color the easy puppy.

You will need grey, pink, black and beige.
Lesson over! I have prepared a PDF file with a short version of the lesson in advance. Download the file and complete the drawing lesson at any time.