In this step-by-step tutorial, you will learn today how to draw a simple dragon in nine very easy steps with helpful tips.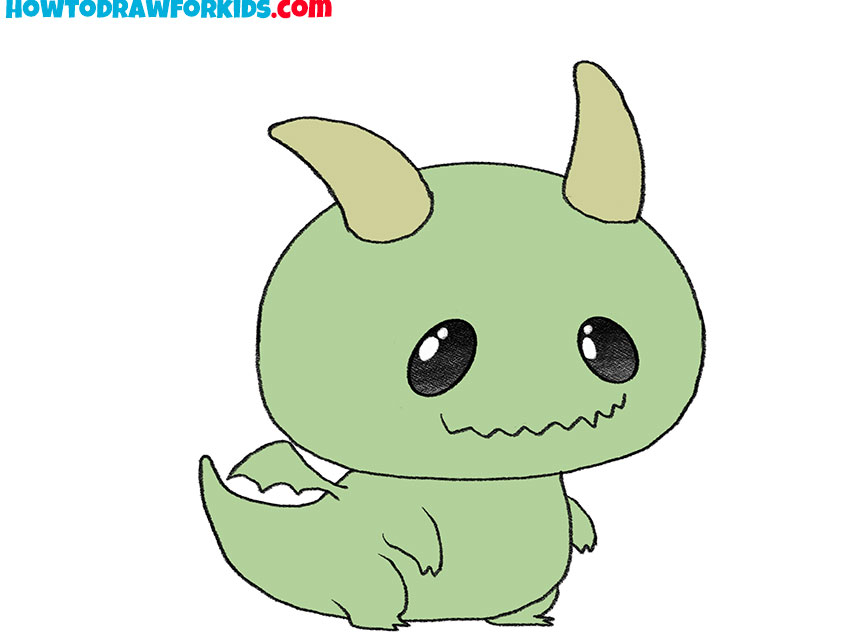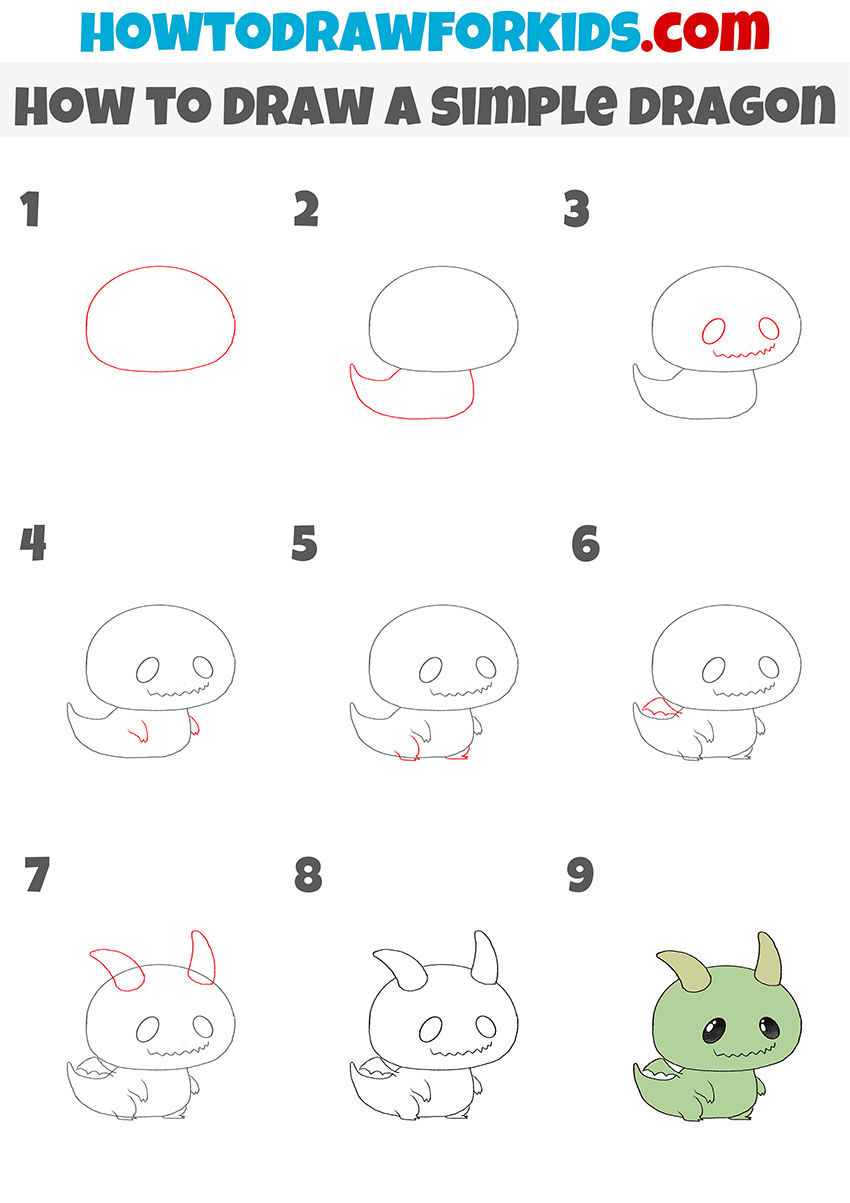 I want to offer you another interesting lesson, in which I will show you how to draw a simple dragon. This instruction is an excellent visual aid for children and budding artists.
Drawing dragons is always fun and in this tutorial I will show you how to draw a simple dragon. The lesson is designed in such a way that any beginner will quickly complete all the drawing steps and get an excellent result.
The dragon is a fabulous monster that can breathe fire. But here the dragon is presented in a cartoon form and looks quite harmless. The dragon is still small and therefore very cute.
During the lesson, try to keep all proportions. Please note that the head of the dragon is very large torso, paws and wings are very small.
Materials
Pencil
Paper
Eraser
Coloring supplies
Time needed: 25 minutes.
How to Draw a Simple Dragon
Draw the head.

At the initial stage, draw an even wide oval.

Depict the torso.

Draw the torso using smooth lines. The torso smoothly passes into the pointed tail.

Add the elements of the face.

Draw two identical ovals to depict the eyes, and add a zigzag line to draw the mouth.

Sketch out the upper paws.

With smooth lines, depict two small upper paws.

Draw the hind paws.

The hind paws are very short and wide.

Depict one wing.

On the back, draw the wing, whose upper and lower outline consists of a wavy line.

Sketch out the horns.

Using smooth lines, draw two large horns on the head.

Correct inaccuracies.

Carefully remove all extra lines in the drawing.

Color the simple dragon.

Use light green. Color the eyes black and add highlights.
For your convenience, I have prepared a PDF file in advance, which contains a short version of the lesson and additional useful materials. Save this file and use it whenever you want to return to the lesson again.