Learn how to draw a cute bear with this very helpful tutorial. This instruction contains only nine simple steps.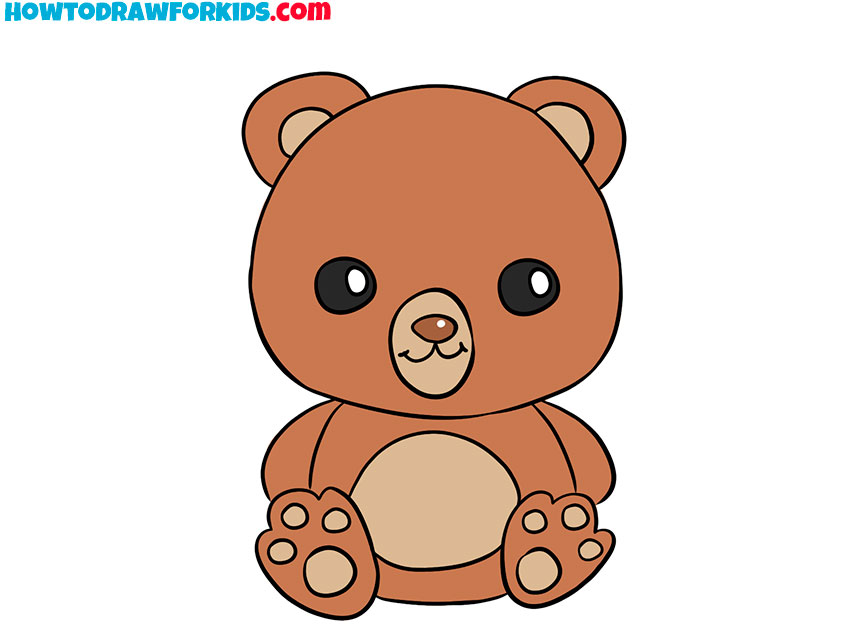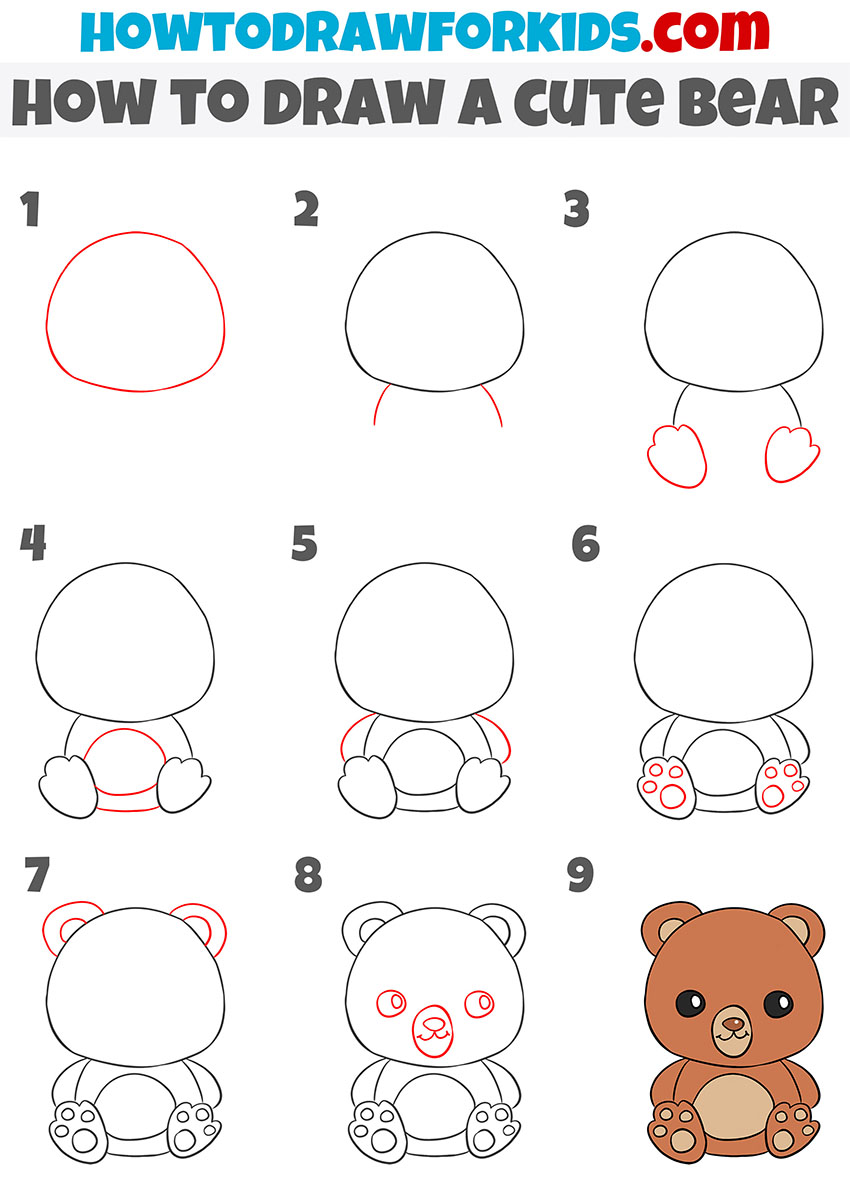 A very simple lesson is ready for you, in which you will learn how to draw a cute bear in stages. This is a great object for drawing and I am sure that such creative work will give you great pleasure.
The bear can be drawn in many ways. In this lesson, I will show you the easiest way to draw this animal easily. You will quickly complete this task and acquire useful skills.
The bear is presented in a cartoon form. In this drawing, the bear's body consists of separate elements that any novice artist can easily repeat. Please note that each element has a rounded shape, so in this tutorial, you will need the ability to make smooth rounded lines.
Materials
Pencil
Paper
Eraser
Coloring supplies
Time needed: 25 minutes
How to Draw a Cute Bear
Draw the head.

Depict a circle where the top is narrower and the bottom is wider.

Add the upper body.

Draw two short lines down from the head.

Depict the legs.

With a smooth line draw the bear's feet in the same shape as in the example.

Add the belly and lower torso.

Draw a horizontal line between the feet and draw the round belly.

Draw the hands.

Depict rounded lines on both sides.

Add the pads of the toes on the feet.

On each foot, draw one large circle and three small circles.

Sketch out the ears.

On each side, draw two semicircles of different sizes.

Add the elements of the muzzle.

Draw the front of the muzzle, nose, mouth, and eyes.

Color the drawing.

You will need several shades of brown.
Do not forget to subscribe on social networks so as not to miss new interesting lessons. Download the PDF file which contains a short version of the lesson. Download the file and complete the lesson at any convenient time.