In this lesson I want to show you how to draw a pan. This guide is designed for beginners and will be very simple and interesting.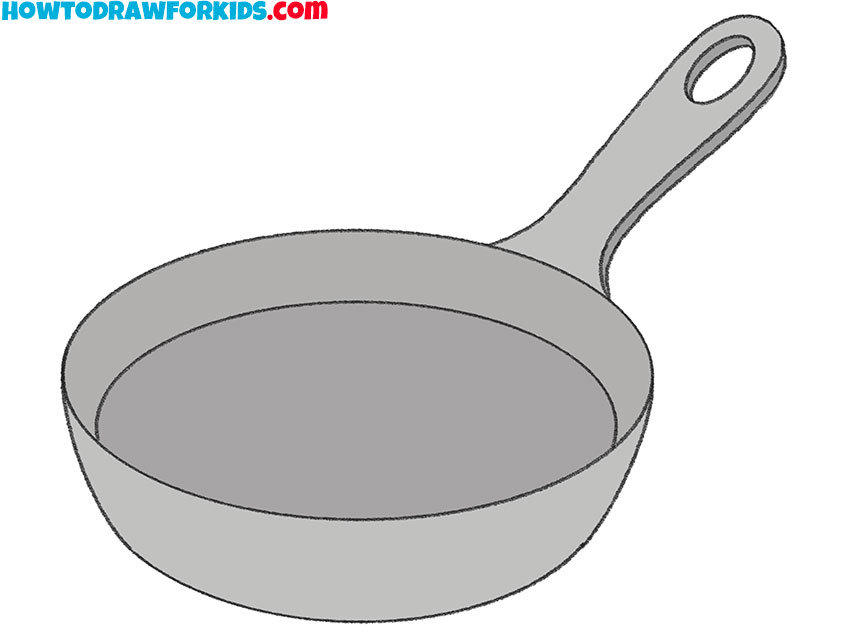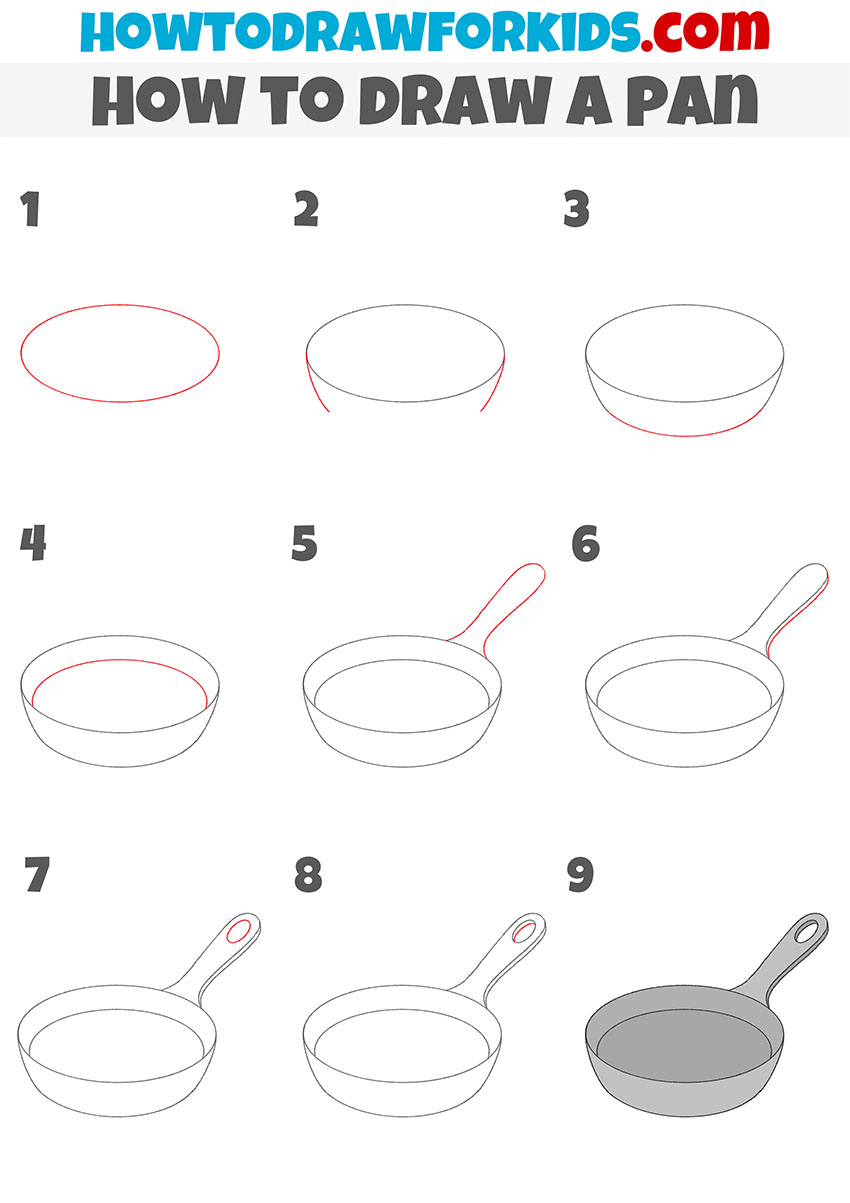 I invite you to a fascinating drawing lesson in which you will learn how to draw a pan. This is a great object for drawing, and during the lesson you will once again train your ability to draw rounded objects and also train your spatial imagination.
The pan is a metal utensil for cooking various dishes. Typically, a pan is used for frying, stewing, heating cooked food and for other purposes. The pan may have one or two handles, or it may have no handles at all. The pan is made of cast iron, steel, ceramics, aluminum and other materials.
In this picture you see a medium depth pan with one handle. In such a pan, it is convenient to cook various dishes for the whole family. With a simple instruction, you will quickly draw this household item. Be attentive and patient at every stage of drawing. Carefully draw all the lines that are marked in red.
Materials
Pencil
Paper
Eraser
Coloring supplies
Time needed: 20 minutes.
How to Draw a Pan
Draw the top outline.

Determine the size of your drawing and draw an even oval.

Depict the sides.

Draw two smooth lines down the edges of the oval.

Add the bottom of the pan.

At the very bottom, draw a smooth connecting line to end up with a closed loop.

Sketch out the inside of the pan.

With the help of a smooth curved line, depict the inner contour.

Draw the handle.

On the side, add the handle of the same shape as shown in the example.

Depict the thickness of the handle.

Draw one smooth line along the bottom contour of the handle.

Add the hole on the handle.

At the end of the handle, draw a small, even oval.

Detail the holes on the handle.

Add a smooth line inside the hole to depict the thickness and make the drawing more realistic.

Color the drawing.

Use different shades of gray to represent the metallic surface.
Now you can download a PDF of the short version of the lesson for free so that you always have access to the lesson regardless of the Internet connection.