Today I will tell you how to draw a bear face for kindergarten. This is another drawing guide in a series of tutorials for aspiring artists and kids.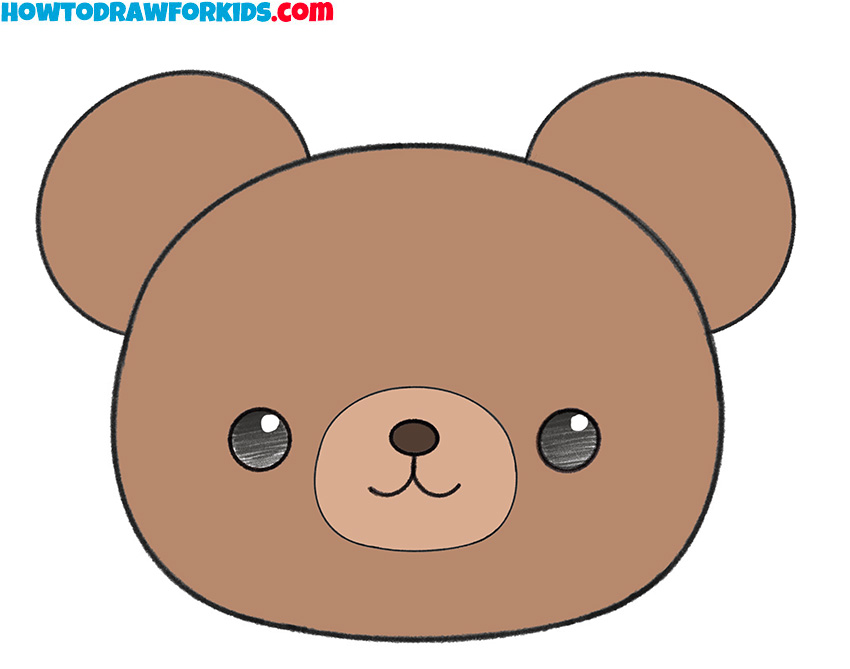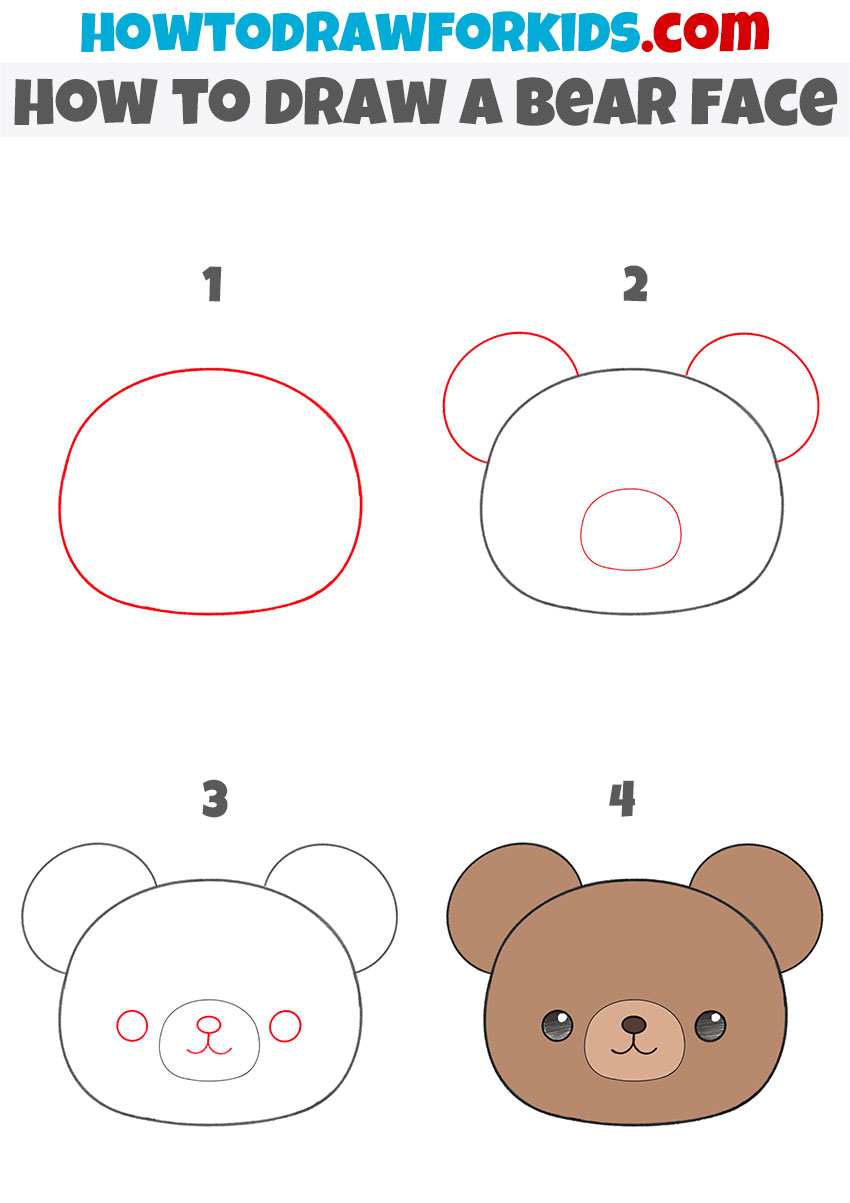 Here you will learn how to draw a bear face for kindergarten. This tutorial will be very simple, like all the previous ones. The head of the bear is made in a cartoon style. Pay attention to the proportions of the muzzle elements. The bear's eyes are small, far apart, and almost at the level of the nose. Thus, the face of the bear looks cute cartoonish.
In this tutorial, you will need to be able to draw rounded shapes. There will be nothing complicated here, this instruction contains only simple forms and a minimum of details. In this tutorial, almost all of the elements are circles and ovals. Thus, this task will help you train your ability to make smooth, rounded lines. Follow all the steps in order and follow my drawing tips.
I'm sure you will like this tutorial very much, so skip ahead to drawing.
Time needed: 15 minutes
How to Draw a Bear Face for Kindergarten
Draw the outline of the head.

Determine the position of the head and draw an even oval.

Draw the ears and muzzle.

In the middle of the large oval, make a small oval for the face and draw the ears.

Draw the elements of the face.

Depict the eyes in two small circles and draw the nose and mouth.

Color the bear.

Use brown as the main color and a lighter shade for the muzzle. Add highlights on the eyes.
I hope you enjoyed your time and trained your creativity at the same time. Now you know how to quickly and easily draw a bear's head. You can use this guide on how to draw the face of a bear for kindergarten on different occasions. For example, you can draw such a cute cartoon bear on a postcard for your friends, decorate your personal diary, or use it in other situations.
Share the result with your friends and complete drawing lessons together. To do this, download the PDF file that I have prepared for you. This file contains several useful tools. It will help you draw anytime, even when there is no internet access.