I invite all beginner artists to a new lesson on how to draw an iceberg. In this lesson, you will acquire useful drawing skills.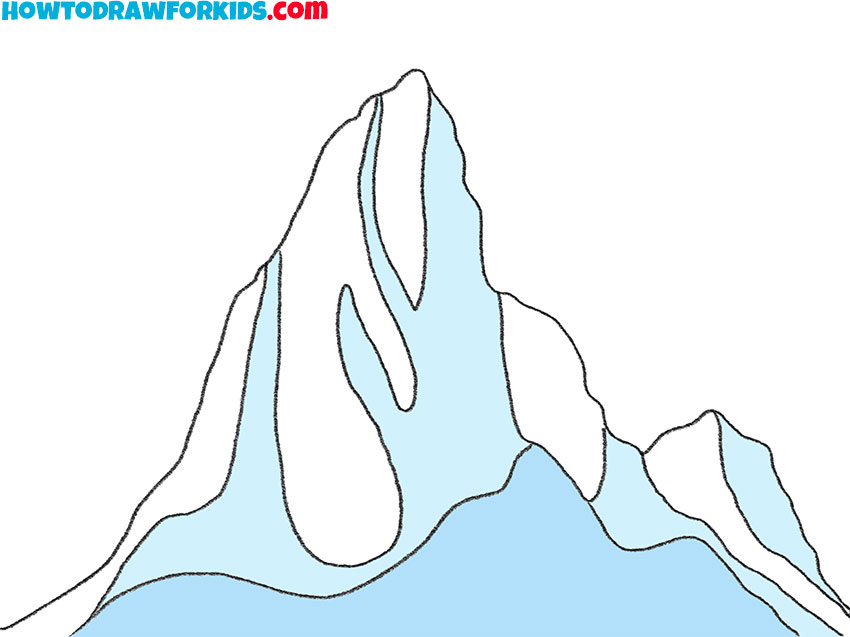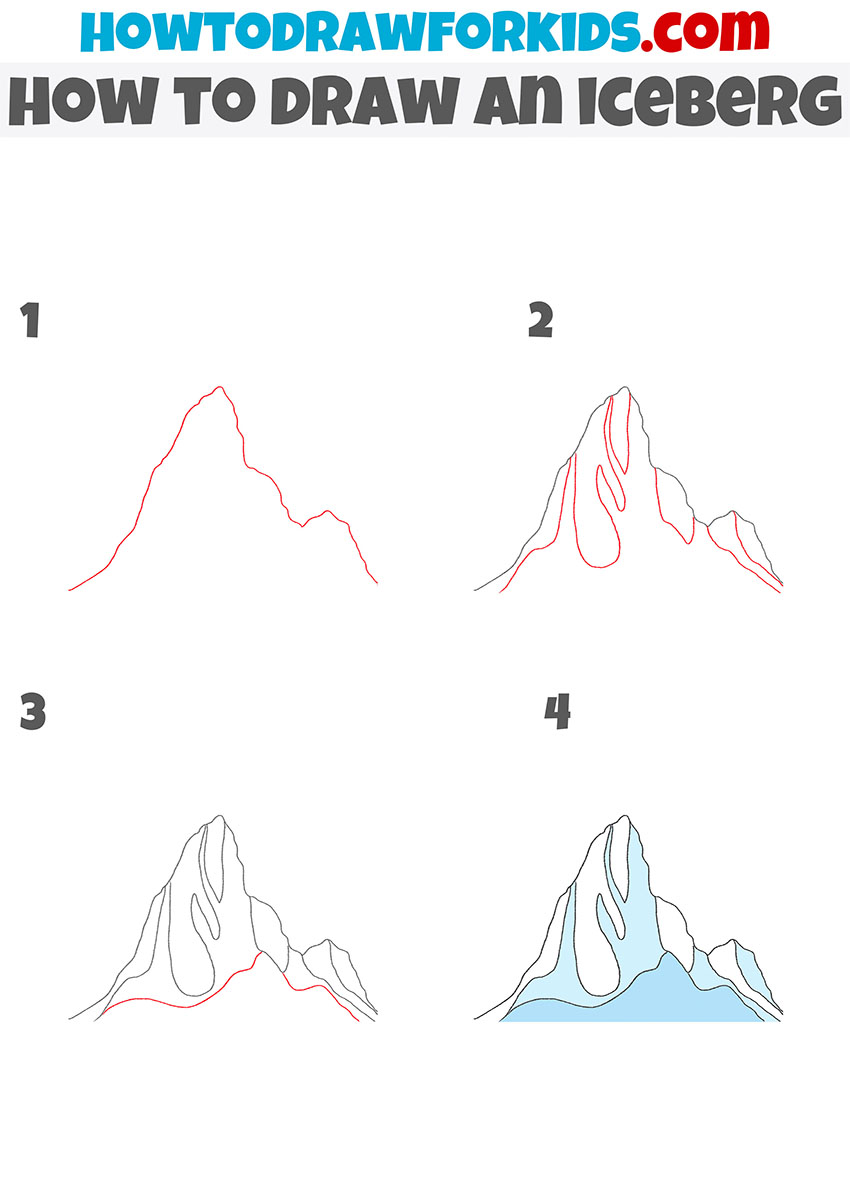 I suggest you complete an interesting lesson on the topic of natural objects, and now you will learn how to draw an iceberg. The lesson will be very simple, and any beginner can easily cope with this creative task, since arbitrary lines are allowed here. This guide includes just four simple steps.
An iceberg is a mountain of ice, part of which rises above the surface of the sea or ocean. An iceberg can be light blue, light green, and in some cases even light pink. Icebergs pose a danger to passing ships, so the movement of icebergs is carefully monitored.
In this tutorial, you will use jagged freehand lines, which may be slightly different from my example. The main thing is to remember the sequence of steps so that in the future you can quickly and easily draw an iceberg if necessary. Now take your art and enjoy the creative process.
Materials
Pencil
Paper
Eraser
Coloring supplies
Time needed: 30 minutes
How to Draw an Iceberg
The outer contour of the iceberg.

Draw the outline of the iceberg using jagged lines.

Detail the top of the iceberg.

Depict uneven lines on the surface of the iceberg.

Detail the bottom of the iceberg.

At the bottom, add a few more smooth curved lines.

Color the drawing.

For coloring, use different shades of blue.
Now you have learned how to draw one of the natural objects. You can use the acquired skills in the future when you want to draw a seascape. You can also draw any land mountain using the same drawing principle, but with different colors for coloring. I want to remind you that I have created a PDF file for your convenience, which contains a brief instruction and additional training materials necessary for the effective implementation of the lesson.