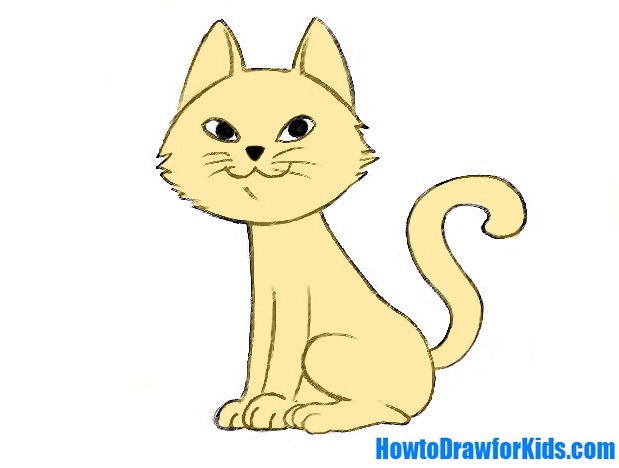 Hello! Today I want to show you how to draw a cat for kids. As you can see we have quite a lot of stages in this instruction. But it will be really easy drawing instruction.
Step 1
Let's draw an ordinary oval for the head.
Step 2
Now let's draw the ears. Don't forget to draw a line on the inner side of each ear.
Step 3
In this stage, we should work with the eyes of our cat.
Step 4
So we have something like the contours of the cat. Now we should draw a mouth and nose.
Step 5
Well, now our cat has become more cute and alive. Let's draw contours of the front paws.
Step 6
Here we add a few smooth rounded lines to draw the hind legs and the back of the cat.
Step 7
We are coming to the final stage of the drawing instruction on how to draw a cat for kids. We only should draw a tail.
Step 8
Let's paint it. You can paint your cat in your favorite color, both realistic colors such as grey, black, or brown and unusual as violet or pink.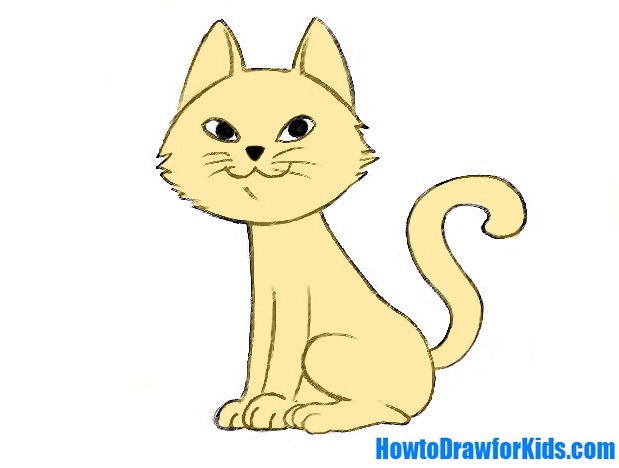 I have tried to make the instruction about how to draw a cat for kids as simple as possible. I try to improve my drawing instructions with every new article, and I ask you only to share the articles published on the pages of Howtodrawforkids.com. Each stage was taken with such an account that even the youngest of my readers could learn to draw like a real master.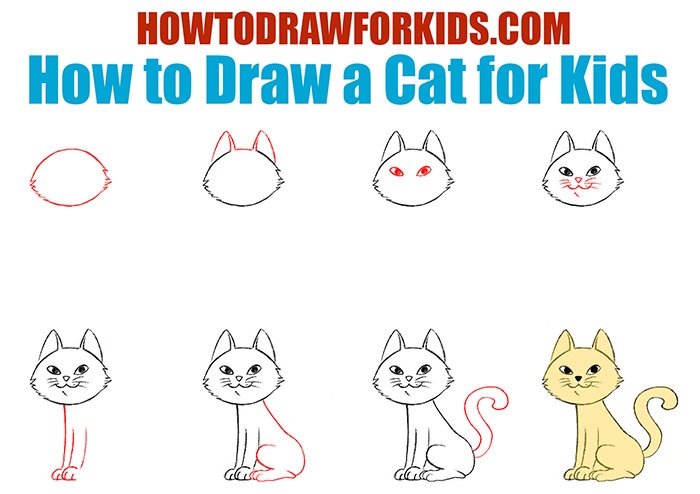 And as I promised you in previous drawing instructions, I am publishing a shortened version of my lesson about this cute kitty. Save this picture and share it with your friends and do not forget to subscribe to Pinterest (there is even a special button on the site for this). Thanks for reading.