I invite all beginner artists to a lesson, in which I will show you how to draw an easy chair. With the help of a simple instruction.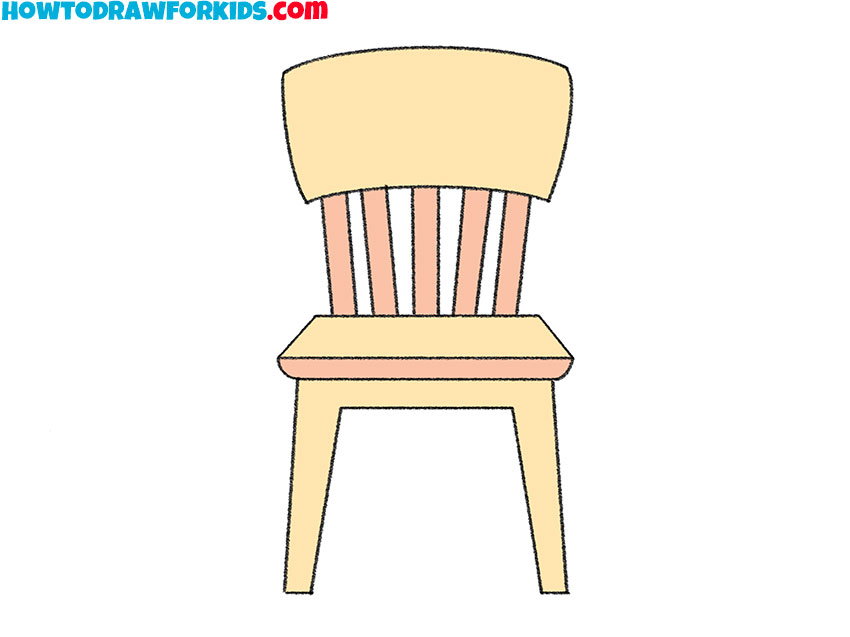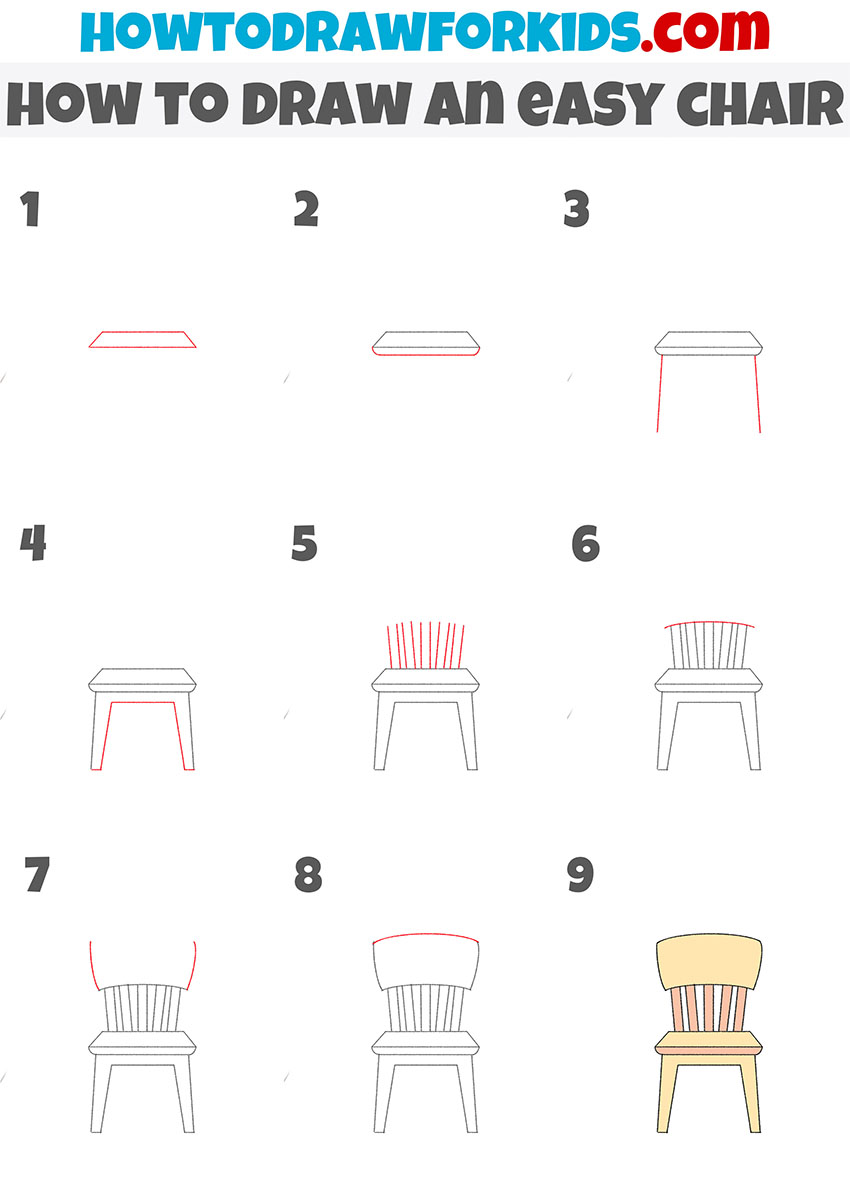 If you want to learn how to draw interior items, then this lesson will be very useful for you, because now I will show you how to draw an easy chair step by step. The chair consists of simple elements—these are legs, a seat, and a back. The chair can have a different shape and color.
This drawing shows the easiest way to quickly draw an easy chair. To successfully complete this lesson, you will need your ability to draw even, straight lines.
You can use the tools at hand, but I recommend that you draw all the lines yourself. This will be a good training for you and in the future you will easily draw more complex objects.
Materials
Pencil
Paper
Eraser
Coloring supplies
Time needed: 30 minutes.
How to Draw an Easy Chair
Draw the seat.

Depict an elongated trapezoid using straight lines.

Add the bottom of the seat.

Draw a straight horizontal line a little lower and add a rounded outline on the sides.

Depict the outer part of the legs.

Sketch out even, straight lines on each side.

Sketch out the inside of the legs.

With the help of a few straight lines, give the legs the necessary thickness.

Draw the bottom of the back.

From the seat, draw up ten of the straight lines.

Depict the bottom contour of the back.

Add a smooth curved line as shown in the example.

Add the sides of the back.

Draw a smooth vertical line on each side.

Sketch out the top of the back.

Depict a smooth connecting line to create the closed loop.

Color the easy chair.

For coloring, use any shades of beige or brown.
I want to remind you that now you can download the PDF file that I have prepared for your convenience. In this file, you will find a brief instruction and additional materials that will help you complete the lesson at any time, even if you are not connected to the Internet.