How to Draw Frankenstein's Monster Easy
In this tutorial, I will show you how to draw Frankenstein's monster easy step-by-step. The instruction includes nine steps.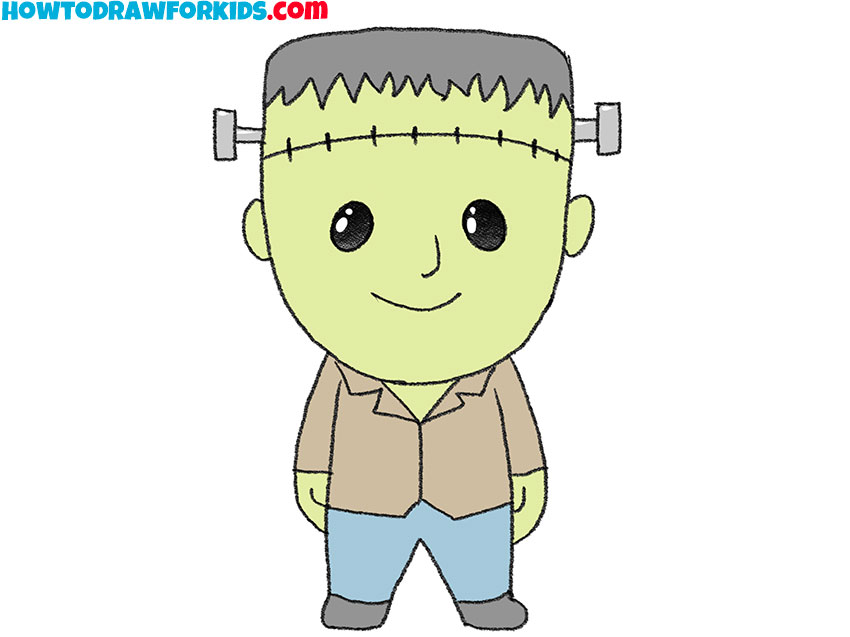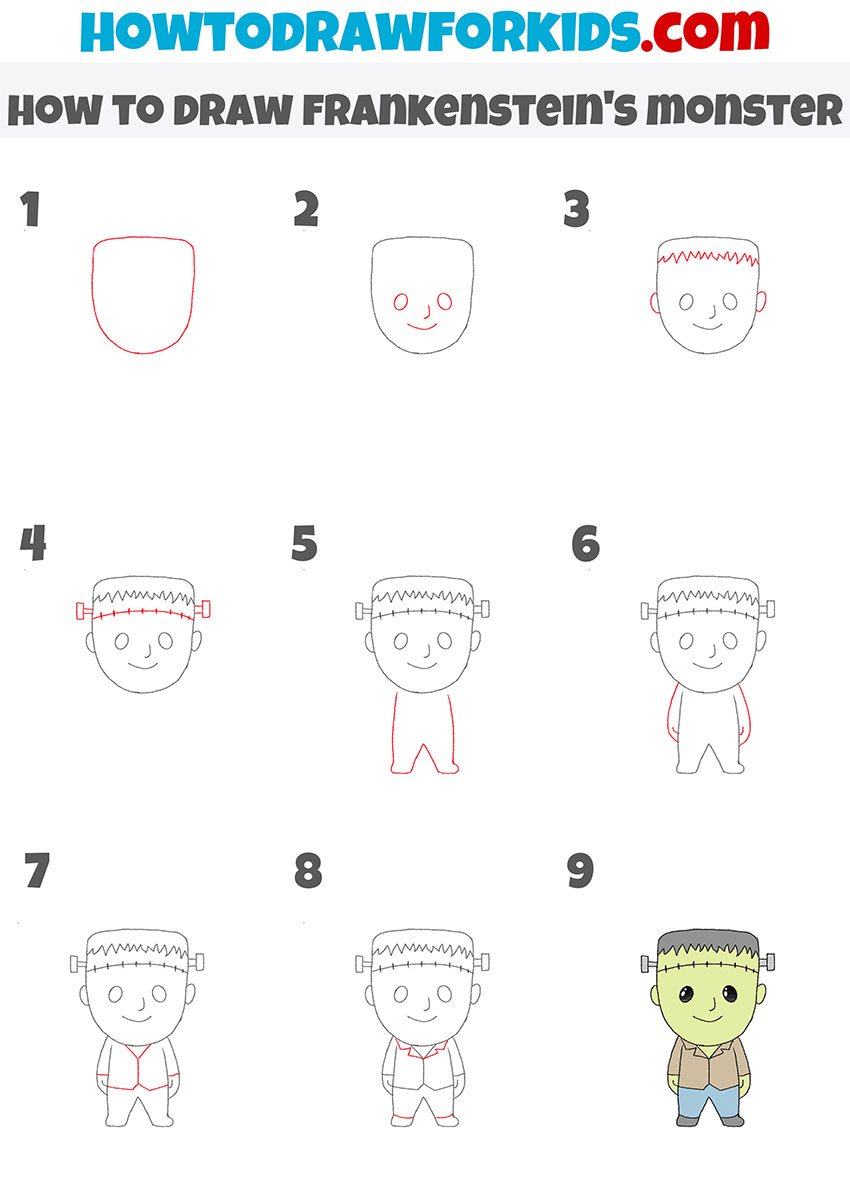 I suggest you draw another popular character, and in this tutorial you will learn how to draw Frankenstein's monster easy step by step. This is the main character of the novel, based on which the film was subsequently made.
Medical student Victor Frankenstein decided to create a living creature from inanimate matter, as a result of his experiments, a formidable monster appeared, which has an ugly appearance.
On the monster's head, you see a large scar that remained after the experiments. Frankenstein's monster causes fear and horror, but in this walkthrough, the monster looks quite harmless.
Here, the main character is presented in a cartoon style and has characteristic features. Pay attention to the proportions of the body, where the head is larger than the body, arms, and legs are short.
Materials
Pencil
Paper
Eraser
Coloring supplies
Time needed: 30 minutes
How to Draw Frankenstein's Monster Easy
Draw the head.

The lower part of the head is rounded, the upper part is flat.

Add facial features.

Sketch out the eyes, nose, and mouth.

Depict the hair and ears.

Draw a zigzag line at the top of the head. On the sides, add the rounded ears.

Add the seam and metal elements.

Draw a long line on the forehead and add short cross strokes. Draw the metal staples.

Sketch out the torso and legs.

Below the head, add the torso and legs, which are one object.

Draw the arms.

With smooth lines, depict the arms that fit snugly against the torso.

Depict the jacket.

Use a few straight lines to draw the jacket.

Add the collar and shoes.

With the help of broken lines, draw a collar and add shoes on the legs.

Color the Frankenstein's monster.

Color the skin with a gray-green color, choose any shades for clothes.
I want to remind you that for your convenience, I have previously created a short version of the lesson in the form of a PDF file. If you download this file, you can return to the lesson at any time.