In this drawing lesson, I will tell you how to draw a pug face. The drawing you draw will be very cute and funny.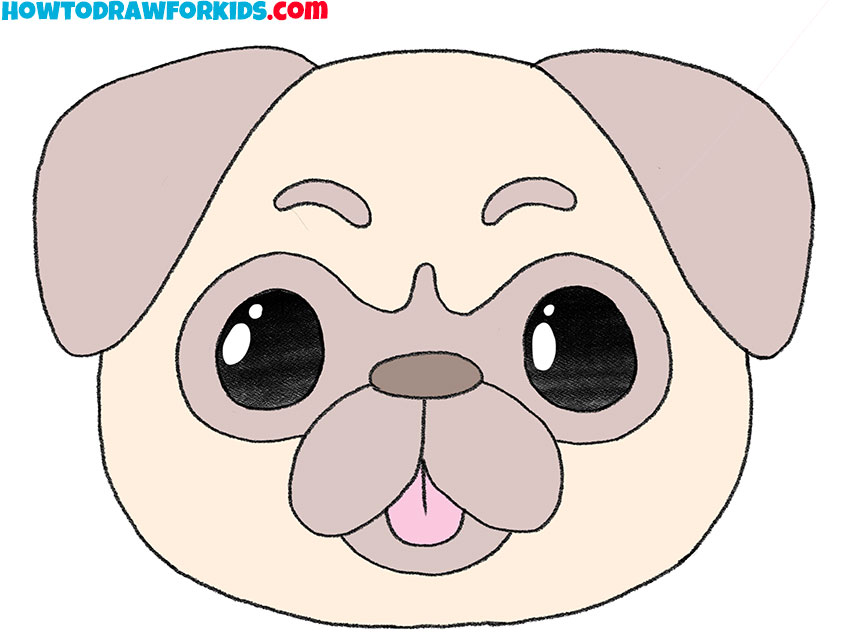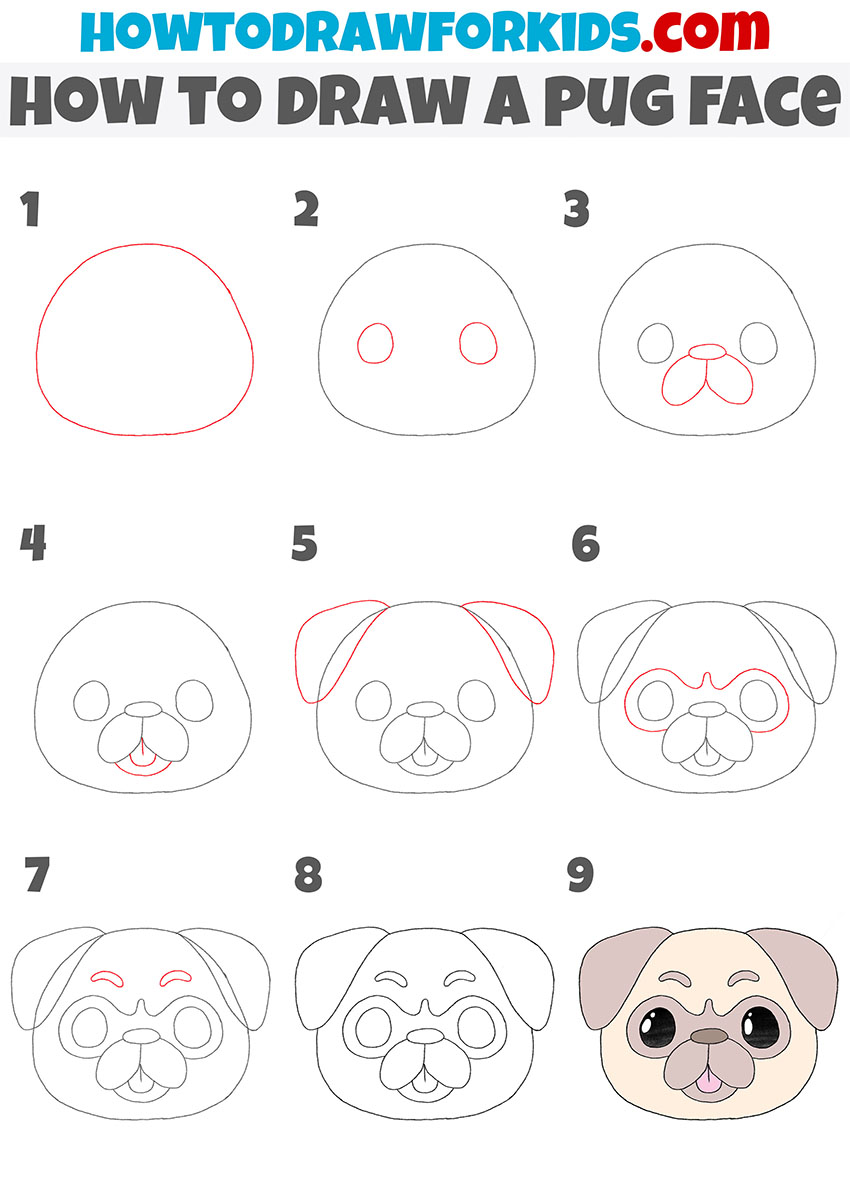 So, I am glad to bring to your attention this wonderful drawing lesson, in which I will tell and show you how to draw a pug face step by step. This simple drawing lesson consists of nine steps, each of which has a detailed description.
I prepared that lesson especially for beginner artists and children, so each of you can easily cope with it. By learning how to draw a pug's face with this tutorial, you'll be able to use it as the main subject of your drawing, as well as draw the whole pug, complementing your drawing with a pug's face like in this tutorial.
I suggest you prepare art materials right now and start drawing a pug face step by step. Take your time and follow each step carefully so that your finished drawing will please you. I wish you good luck in completing this drawing lesson, and I am sure that you will easily cope with this work.
Materials
Pencil
Paper
Eraser
Coloring supplies
Time needed: 30 minutes.
How to Draw a Pug Face
Draw the outline of the pug's head.

To complete this step, draw a figure as shown in the figure, using a curved line for this.

Add the outline of the pug's eyes.

Draw two oval-shaped figures inside the drawn the head, placing them on the same level.

Depict the nose and cheeks of the pug.

Between the previously drawn eyes, draw an oval and also add two curved lines below it.

Add the mouth on the pug's face.

To depict the pug's open mouth with its tongue hanging out, draw two arcs and one straight line.

Sketch out the ears of a pug.

On the right and left sides of the pug's head, depict two symmetrical ears using curved lines.

Add decorative elements.

To add the outline of the dark spot on the pug's face, draw a long, curved line around the eyes.

Draw the eyebrows on the pug's face.

Above the pug's previously drawn eyes, draw two symmetrical raised eyebrows.

Correct inaccuracies.

Now, you can prepare the drawing for coloring by erasing unnecessary element.

Color the drawing.

To color the pug's face, use different shades of brown, black and pink, and add the highlights.
Don't forget to download the PDF file, which contains a short version of this lesson, as well as additional practice materials to help you complete it.