I have prepared for you a lesson on how to draw a raptor step by step. This guide is very helpful and simple.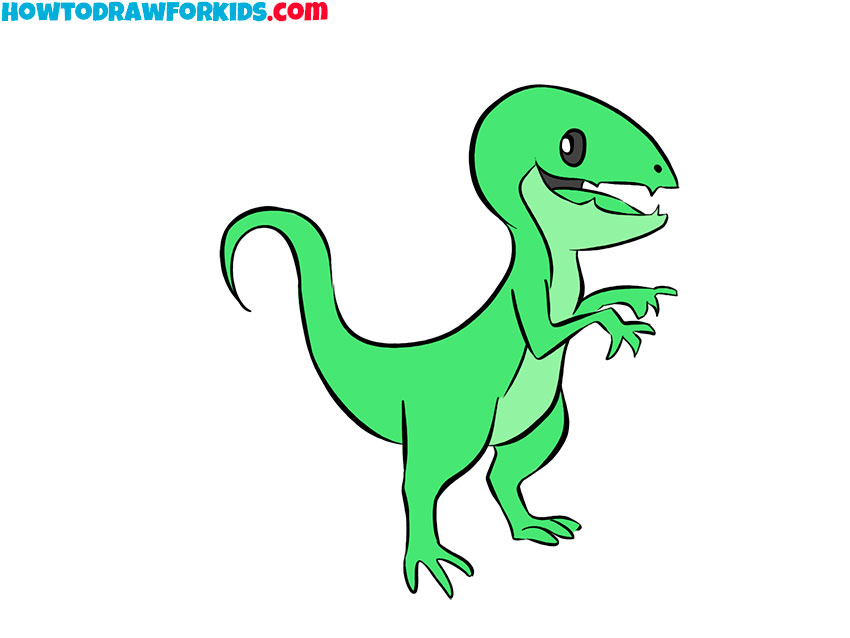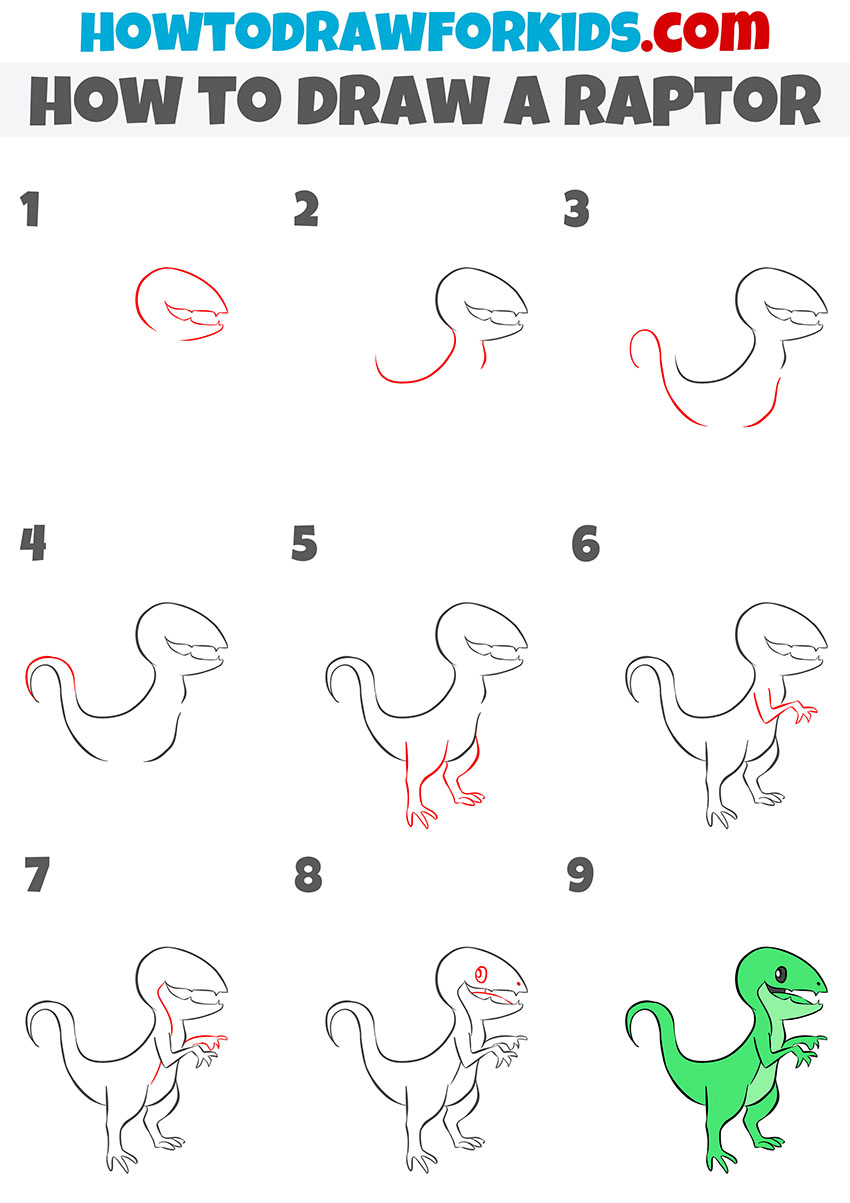 In this tutorial, you will learn how to draw a Raptor. This is a predatory bipedal dinosaur that lived on our planet many years ago. The raptor is tall, the hind limbs are very powerful, the forelimbs are relatively small and there is a large tail. The raptor was very dangerous, it was a cunning hunter who had long claws and sharp teeth.
In my drawing, the Raptor looks quite harmless. This creature is presented in a cartoon form and thus has a cute, funny look. I think you will enjoy this lesson and you will quickly complete this task.
The lesson includes a few simple steps that any novice artist can repeat. Therefore, do not worry about anything, just follow all the steps in sequence and use the hints, then you will succeed.
Materials
Pencil
Paper
Eraser
Coloring supplies
Time needed: 20 minutes
How to Draw a Raptor
Draw the head.

The head is shaped like an egg. Draw the large mouth with sharp teeth visible.

Depict the neck and back.

Draw a short line in front, this will be the neck. At the back, add a rounded line back.

Add the lower part of the torso.

Depict a smooth line to outline the lower torso. Leave a free gap for the paws.

Depict the top of the tail.

To do this, sketch out a smooth rounded line.

Draw the lower limbs.

Carefully depicyt the lower limbs of the same shape as shown in the example.

Add the upper limb.

Using a few lines draw the small upper limb and thin fingers.

Draw the second upper limb.

Depict the upper paw and add a line where the color of the body will be different.

Add the elements of the muzzle.

Sketch out the tongue, eye, and nostril.

Color the drawing.

Light green for the belly, dark green for the rest of the torso.
For your convenience, I have prepared a PDF file that contains a brief description of this tutorial. Thus, you can return to this lesson at any time, even if there is no Internet access.