In this drawing lesson, I will show you how to draw a waterfall step by step. I am sure you will enjoy this lesson.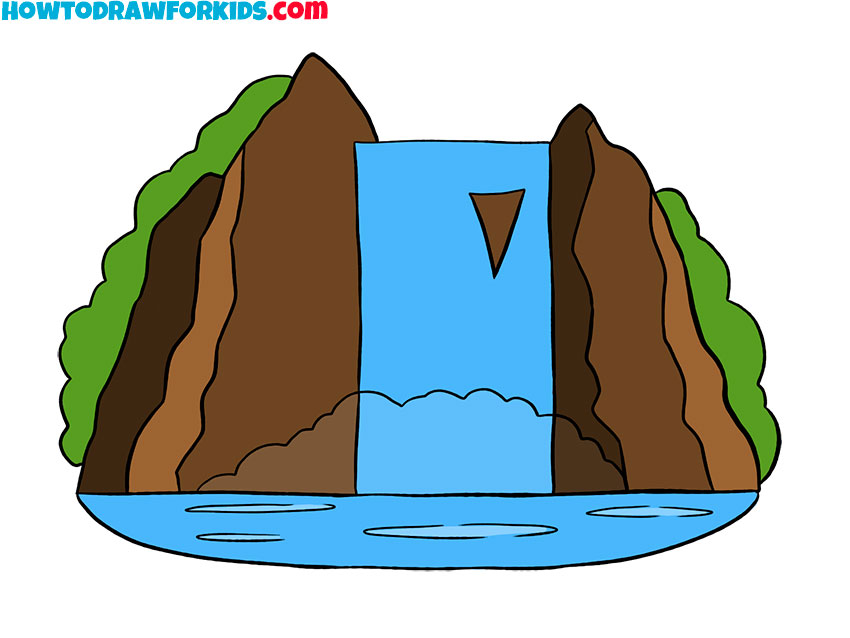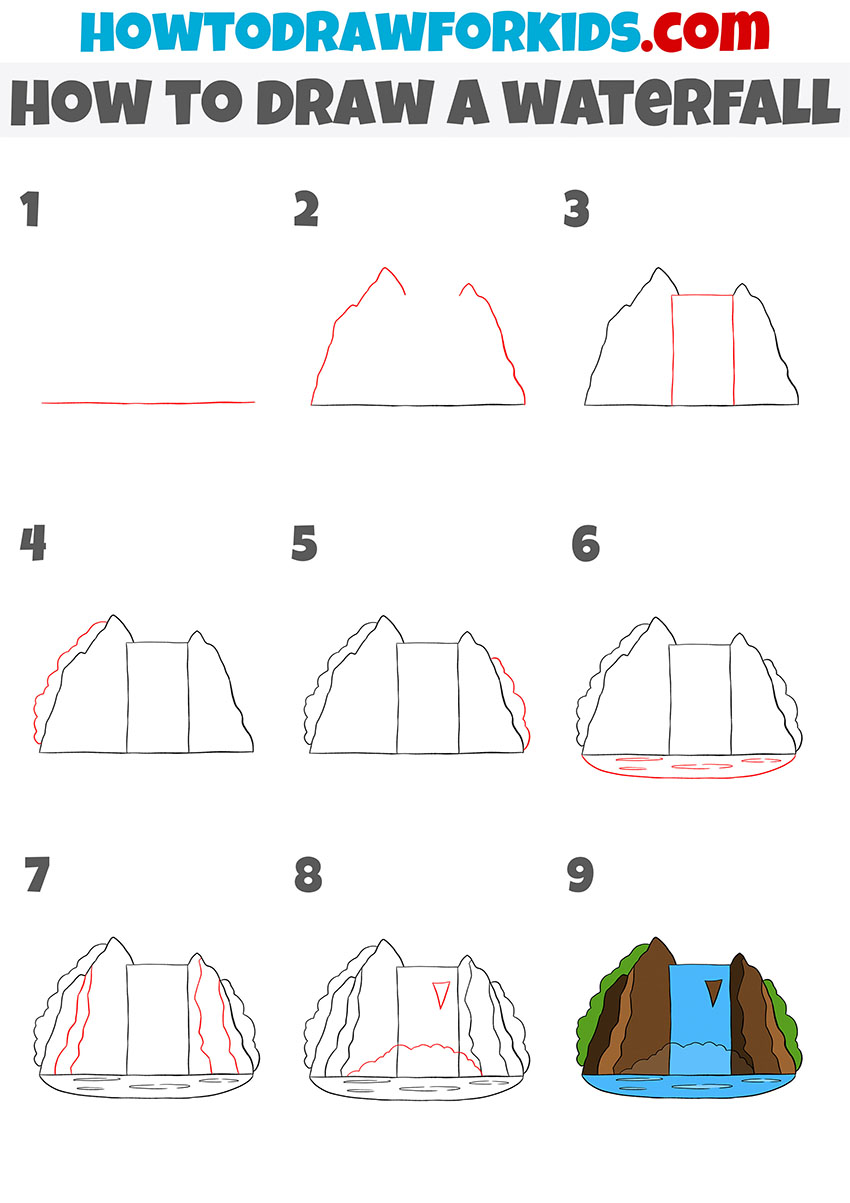 I have prepared for you a new, exciting drawing lesson in which you can learn how to draw a waterfall step by step. This tutorial will be easy enough for you, as it is designed specifically for beginner artists and kids.
A waterfall is the fall of water in a river from a high ledge that crosses the river bed. Surely you know that waterfalls are characterized by a sharp drop in the height of the river bottom.
It's a very beautiful sight, as you see a large stream of water pouring down from above, and it's quite mesmerizing. Many waterfalls are world attractions, which tourists from all over the world come to see.
In this fairly simple tutorial, you will draw a waterfall, and then you can repeat this drawing if you want to draw any natural scenery along with a waterfall.
Materials
Pencil
Paper
Eraser
Coloring supplies
Time needed: 30 minutes.
How to Draw a Waterfall
Draw the surface of the water.

To complete this simple step, you need to draw one straight, horizontal line.

Add the outlines of the rocks.

From the two ends of the drawn straight line, draw two curved lines of different lengths.

Depict the outline of the waterfall.

Now you need to draw the water pouring from top to bottom using three straight lines.

Sketch out the plants on the rock.

To draw the plants on top of one rock, draw a curved line.

Add the rest of the plants.

Now add the plants on the rock on the right, also using a curved line.

Draw the water.

Add one arc, as well as several curved lines to depict incomplete ovals.

Sketch out the rock relief.

Depict two curved lines on the right and left sides of the waterfall.

Add details.

Draw a triangle and a long, curved line to add the rest of the rock relief.

Color the drawing.

To color the waterfall, you should use green, shades of blue, and shades of brown.
Do not forget to share your impressions about this lesson in the comments, and I will also be glad to read your ideas and suggestions for new drawing lessons.
For your friends to develop their artistic skills with you, you can share this useful lesson with them. I remind you that below you can download a free PDF file, in which you will find all the basic information of this lesson and additional materials for your workout.