Today, I will show you how to draw a bicycle step-by-step. This lesson will be very useful for any aspiring artist.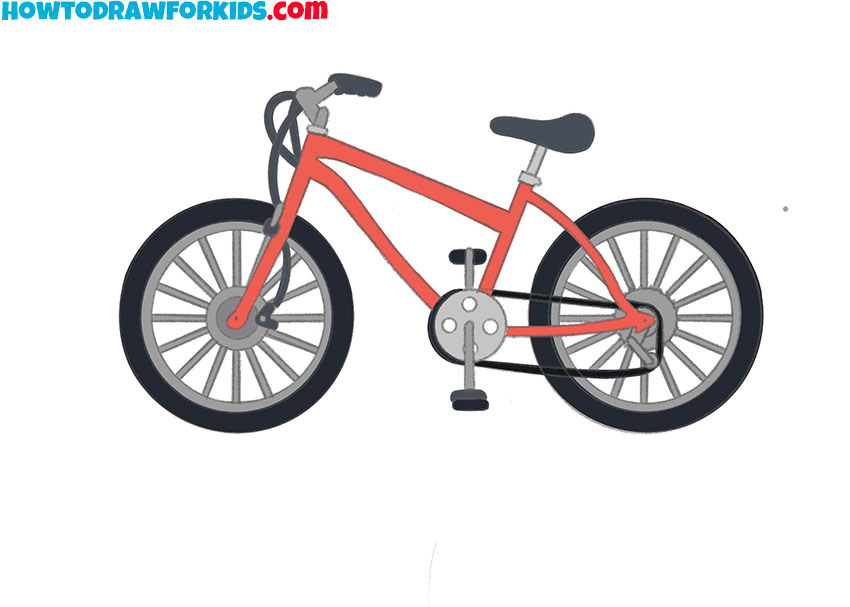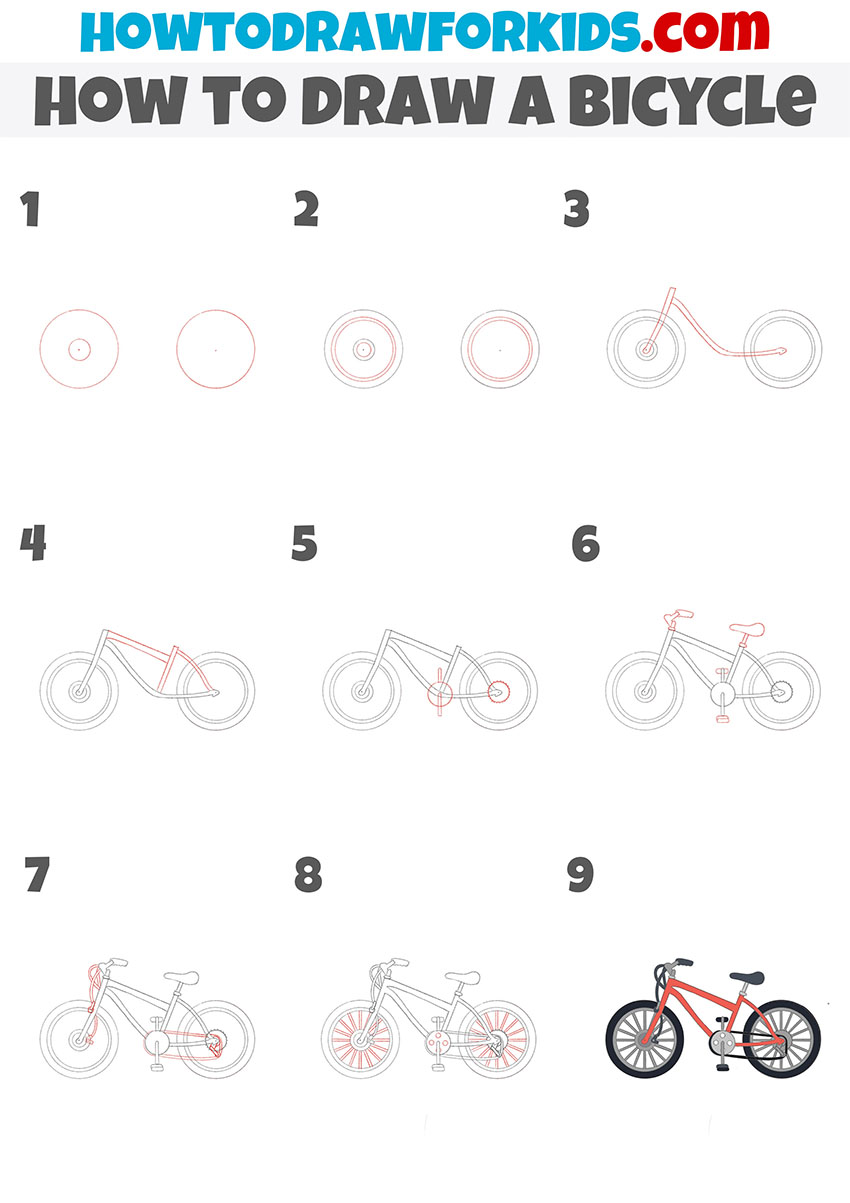 I suggest you complete a new, exciting lesson in which I will try to clearly and easily show how to draw a bicycle. This is a very popular mode of transport, which has many advantages. Bicycles can be ridden by people of all ages and on almost any road.
Cycling is the most environmentally friendly mode of transport, and cycling is very healthy. Be sure to use this practical and convenient mode of transport, and now let's start the drawing lesson.
In each step you will draw different parts of the bike, try to do it carefully. To successfully complete the lesson, you will need your ability to draw straight lines and circles, so this creative task will be an excellent training for your skills.
Materials
Pencil
Paper
Eraser
Coloring supplies
Time needed: 30 minutes.
How to Draw a Bicycle
Draw the wheels.

Depict two identical circles with a compass or on your own.

Add the inner outline of the wheels.

Depict a few more even circles, as shown in the example.

Sketch out the bottom of the frame.

In this step, use straight and curved lines to draw thin tubes.

Depict the top of the frame.

Draw some more thin tubes in different positions.

Draw the elements of the chain drive.

Depict two small circles and use straight lines to draw the parts of the pedals.

Add the handlebar, saddle, and pedals.

Depict all the necessary elements, while using straight and curved lines.

Sketch out the brake mechanism and chain.

In this step you have to draw long thin tubes and their fasteners.

Depict the spokes and holes on the chain drive system.

Add four circles and draw even straight lines from the center of the wheels to the outer contour.

Color the bicycle.

For coloring, you will need black, gray and any bright color.
For your convenience, I have prepared a short version of the lesson in PDF format. Download the file and use at any convenient time if necessary.