Today in this tutorial you will learn how to draw a bird step by step. I'm sure you'll really enjoy this lesson.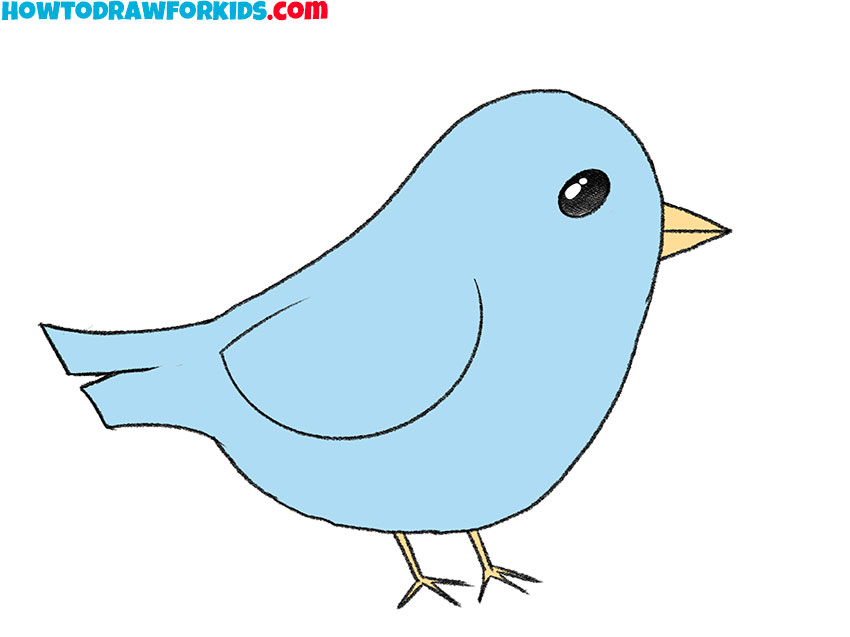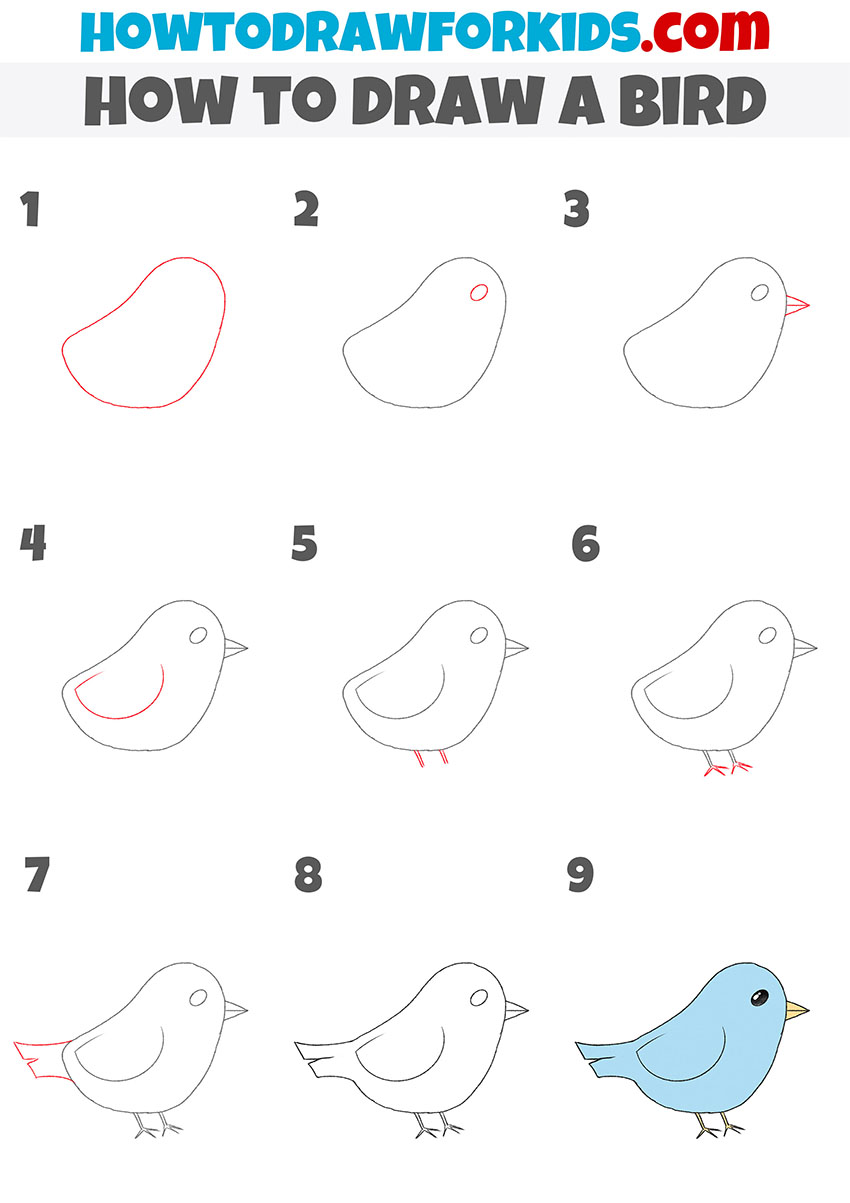 Here is another instruction with which you will improve your creative skills, and now I will show you how to draw a bird step by step.
The instructions are very simple and designed specifically for beginners. You will definitely like this way of drawing and in the future you will be able to apply the acquired skills to draw new beautiful drawings.
You can see that the body of the bird has a rounded shape, the head, and torso are one object. Try to draw the outer contour correctly, and all other elements will be quite simple.
For coloring the bird, you can use the same color recommended in the instructions, or you can choose any other shade. If you want to depict the bird in a more realistic way, then add plumage using short, thin strokes.
Materials
Pencil
Paper
Eraser
Coloring supplies
Time needed: 30 minutes
How to Draw a Bird Step by Step
Draw the head and torso.

Use smooth lines to depict the outer outline.

Sketch out the eye.

Depict a small oval on the bird's head.

Depict the beak.

The beak has a pointed shape and consists of two triangles.

Add the wing.

Draw a smooth, rounded line in the middle of the body.

Draw the paws.

Depict short, straight lines at the bottom of the torso.

Sketch out the fingers.

On each paw draw three thin long fingers.

Depict the tail.

Using a few lines, add the tail of the same shape as in the example.

Correct inaccuracies.

Use the eraser to remove all unnecessary lines.

Color the bird.

Use bright blue for the plumage, and color the beak and paws yellow.
Download the PDF file that I have prepared especially for your convenience. In this file you will find a short version of the lesson and additional useful content.